Kruger and Benson share the lead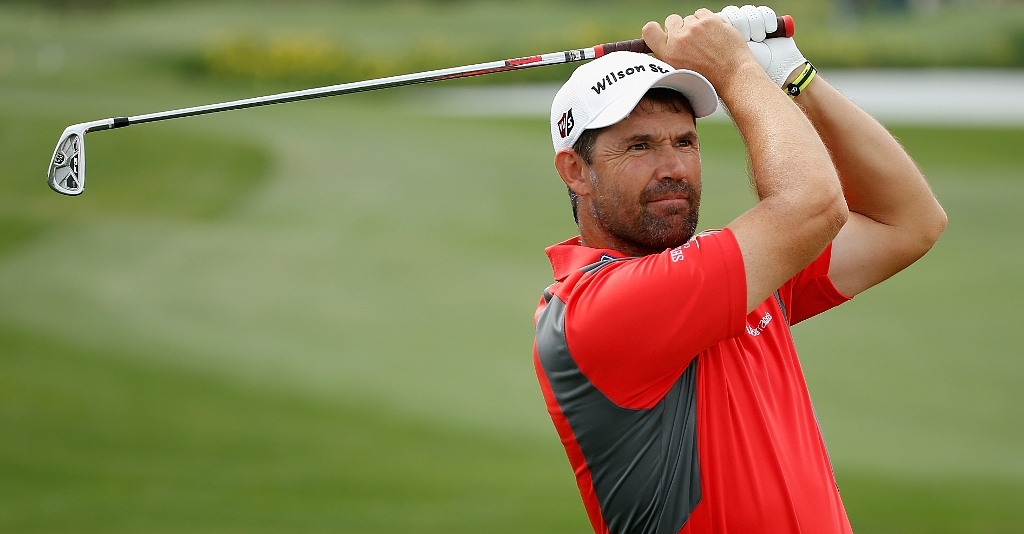 Jbe Kruger and Seve Benson seized the advantage on a sweltering first day at the Alfred Dunhill Championship.
Jbe Kruger loves nothing more than to be tested, and on a day hot enough to make a crocodile yawn the young Free State professional rose to the challenge with a 64 at Leopard Creek to share the first round lead in the Alfred Dunhill Championship.
As the temperature climbed to 41 degrees Celsius, Kruger and England's Seve Benson sweated their way to rounds of eight under par for a two-stroke lead over the field on Thursday.
The national weather service had declared Mpumalanga a red zone on Thursday, describing the conditions as "extremely uncomfortable". Yet Kruger seemed entirely comfortable on the fairways.
Having spent a large part of his career playing in Asia, he's become accustomed to this kind of heat on the golf course. And he's also quite happy to deal with another kind of "heat" off the course, namely the questions being asked as to when he's going to turn months of good form into a maiden victory.
"You learn to play another type of golf in this kind of hot weather. You learn how to grind when things aren't going well, especially when the sweat is dropping down you and your grips are slippery and so on.
"And the frustration at not yet winning is there to build my character. Sure, winning is always in my mind because you want to prove yourself worthy. But it's about taking it one shot at a time, and the rest will take care of itself."
Despite producing a bogey-free 64 of his own, Benson certainly believes Kruger and his South African countrymen have the edge in these conditions.
"Towards the end I struggled with the heat. I was taking a few deep breaths out there. The SA golfers definitely have an advantage in this heat. You've just got to make sure you take note of how you feel, and look carefully at your time off the course with practising and so on. The worst thing you can do is lose energy off the course as well. You want as much energy as you can get around here."
Kruger started superbly, teeing off the 10th and birdying three of his first four holes. He missed out on a birdie from eight feet at the 10th. Then he flew the green with his approach into 11, and chipped in for birdie from there.
"So the lesson is rather miss the green than hit it to eight feet," he said. Kruger then bogeyed the par-three 16th with a tee shot that found the greenside bunker. But he took advantage of his favourite run of holes on this course – 17, 18, one and two – with an eagle on the 18th and birdies on one and two. Further birdes at six and eight brought him home in 31.
He eagled the par-five 18th with a driver and then a good rescue to 12 feet, which is a frightening second shot into the island green.
"Starting my round so well was a blessing because it takes so much pressure off the rest of your round."
Benson, whose father named him after the great Seve Ballesteros and who is playing with a medical exemption on the European Tour following a back injury, used the greens as his platform for a charge up the leaderboard.
"I read the greens really well, which you have to do here. But I was fortunate to start with a low round because anything under par on this course is a good score."
South Africa's George Coetzee birdied his final two holes to join Frenchman Jean-Baptiste Gonnet, and Scotland's George Murray and Alan McLean as the nearest challengers to the lead on six under.
Defending champion Pablo Martin struggled to an 81 and saw his hopes of a unprecendented consecutive hat-trick of Alfred Dunhill wins go up in smoke.
He began with a double bogey six and was three over at the turn, he then triple-bogeyed the 11th, double-bogeyed the next and finished with a bogey six.
Martin has not made a cut since since he was fourth in Sweden in July.