Kraft surprises Top-ranked Cantlay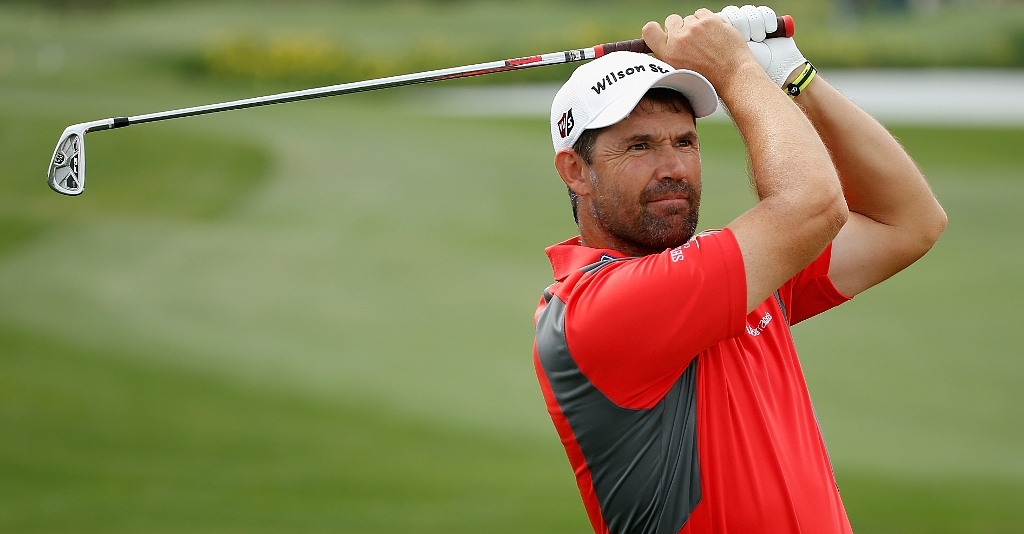 Kelly Kraft beat the World's Top-ranked amateur Patrick Cantlay in the all-American US Amateur final on Sunday.
Kelly Kraft beat the World's Top-ranked amateur Patrick Cantlay in the all-American US Amateur final on Sunday.
He also learned, even before he left the 18th green at Erin Hills on Sunday, that his victory had secured him a place in the US team for this months up-coming Walker Cup
Kraft beat Cantlay 2-up in the 36-hole final Sunday to join a long list of US greats who have gone on from winning the title to outstanding professional careers.
Like them, both finalists will receive a spot in next year's US Open, and both will traditionally be invited to the Masters.
As the winner, the 22-year-old Kraft has also earned a place in the British Open.
All this, however, providing they remain amateurs until after they have played in the said Majors
"I mean, I definitely want to play in the Masters," Kraft said. "That's something I have to think about."
Kraft, from Denton, Texas, has just finished his senior season at SMU and had several former teammates on hand to cheer him on, but he clearly was the lesser-known player and considered the underdog heading into the final.
The 19-year-old Cantlay is seen as being one of the USA's most exciting young amateurs with a promising future in the professional ranks – especially after showing he could compete at that level at the US Open this year, and he wasn't very happy about losing the final, in spite of some of his other heroics last week.
Said Cantley, who had already qualified for the US Walker Cup team: "You don't come to a golf tournament to finish second."
Along with Kraft, he will be joined by Jordan Spieth of Dallas and Auburn amateur Blayne Barber in the US team heading for Scotland.
"I just won the tournament, and then they tell me this," Kraft said. "I about had a heart attack."
All week long, Cantlay had dominated the 17th and 18th holes – including on the first 18 of Sunday's 36-hole event, when Cantlay won the last two holes to cut Kraft's lead from 4-up to 2-up going into the final 18 holes.
"That wasn't even in my head," Cantlay said.
But when Cantlay took back-to-back bogeys on 15 and 16 in the final match, he couldn't make up for it.
"I threw away the golf tournament on 15 and 16, and wasn't able to recover on 17 and 18," Cantlay said.
Cantlay hit a birdie putt on the par-5 14th, taking a 1-up lead.
But he made a mistake on the par-4 15th, where, attempting to lay up using an iron for his drive, he found a bunker then flew his bunker clearance over the green.
"I figured 8-iron would be short of the bunkers – but not when you pull-hook it. It got a big bounce," Cantlay said. "And that was that."
Cantlay missed a long par putt when his ball pulled up short, and Kraft made par to square the match.
Kraft was frank in his assessment of Cantlay's decision to lay up off the tee on 15, a hole that was playing short on Sunday.
"I thought it was a mistake," Kraft said. "I mean, that hole plays as a par 3 today. That's not something I would have done."
Cantlay then missed a par putt on the par-3 16th after pushing his first putt well past the hole, and then enabled Kraft to take a 1-up lead.
Finally Cantlay missed his par putt on 18 and conceded the hole and the match to Kraft.
"Obviously, he played better than me," Cantlay said. "But I feel like I threw away the golf tournament."
Kraft's college golf eligibility is up as a golfer, but he has a year left of school at SMU and says he intends to get his sociology degree – a pronouncement that his college team-maters at the back of the room found most humorous, especially when he admitted that his minds wasn't on academics at the moment – and with the Walker Cup coming up, won't be for a while.