Korean fightback sparks faint hope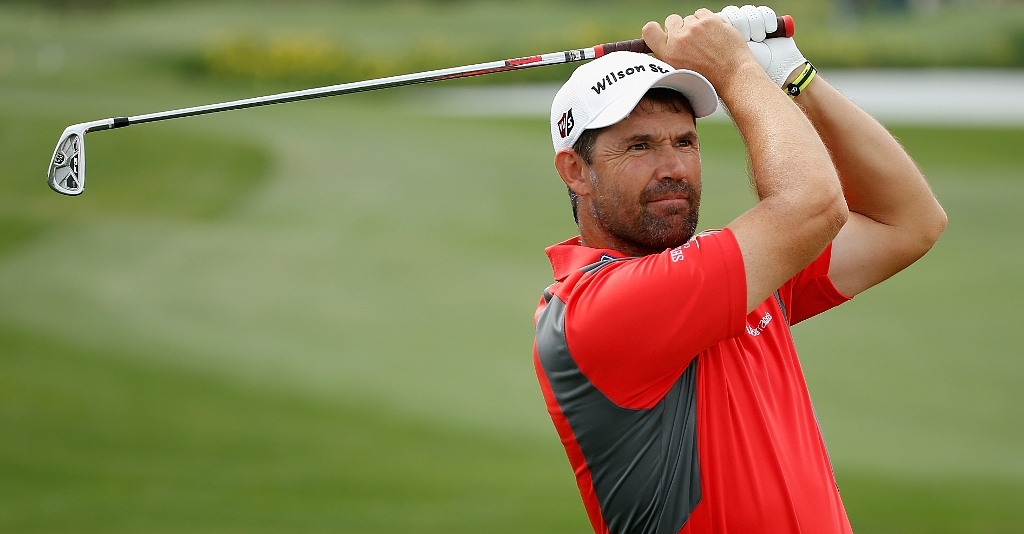 A Saturday fightback by Koreans YE Yang and Kim Kyung-tae has sparked International hopes at the Presidents Cup.
A tenacious Saturday afternoon fourballs fightback by the Koreans YE Yang and Kim Kyung-tae has helped put spring back in the heels of the embattled Internationals, but the US still looked unstoppable as they closed in on their seventh Presidents Cup victory in nine starts and their fourth in a row.
The hither too winless Koreans came back from a morning off on the sidelines when the Americans increased their lead to an imposing 11-6 with a crushing 4-1 win in the five foursomes matches, to narrowly edge the US's Tiger Woods and Dustin Johnson 1-up in an afternoon fourballs result that will have come as another disappointment to Tiger Woods.
Earlier in the day Woods, also playing with Johnson, had claimed his first win of the current Presidents Cup after winning all four of his pairings with Steve Stricker when the Cup was last contested at Harding Park in San Francisco two years ago and both he and US captain Fred Couples would not have been expecting this afternoon loss to the Koreans.
Previously the Asian duo, unlike fellow countryman KJ Choi, had quite frankly looked out of their depth.
But not this time.
Partnered by Yang, Asia's only major winner, little known Kim's tough. six-foot pressure putt in front of the massive gallery at Royal Melbourne sealed a 1-up victory over Woods and Dustin Johnson as the Internationals edged the United States 3-2 in the second round of fourballs matches.
They had drawn the first one on Friday 3-all
But having dominated the morning foursomes as they did on a wet and windy third day, the rampant US will carry a 13-9 point lead into Sunday's singles and will need only 4.5 points to wrap up the title.
Kim and Yang's personal triumph marked a day of celebration for South Korea for along with their triumph, KJ Choi partnered by Australia's Geoff Ogilvy also has a narrow, last-gasp win against Stricker and Matt Kuchar, also by a narrow, 1-up margin.
The other International winners were Retief Goosen and fellow South African Charl Schwartzel who after surviving a late stumble, ended the dream debut of Webb Simpson and Bubba Watson in the first of the five fourballs matches.
"All the points are important now," two-time US Open winner Goosen said in a greenside interview.
"I got spooked in the last few holes, couldn't get a ball in the hole, but lucky I could finish it off."
The Americans hit back, however, through Billy Haas and Hunter Mahan, the latter rolling in a 22-foot putt on the par-four 17th to seal a 2&1 win over Australians Aaron Baddeley and Jason Day.
Adam Scott, who partnered Ernie Els, had a chance to steal a late half-point against Jim Furyk and Nick Watery on the 18th, but his long putt slid right of the hole as the Americans won the final match-up 1-up.
In exact opposite conditions to Friday's heat and searing wind, Saturday's two five match pairings rounds used day-long showers and a chilly wind to test the players.
Sparked by a third lead-off win by Cup debutantes Watson and Simpson, in the morning's foursomes, the US, who had led 7-5 overnight, made light of the trying conditions and surged on relentlessly to a 4-1 win to move the tournament aggregate to 11-6
Watson and Simpson proved themselves equally adept in the wet as they were in Friday's heat and wind, marching to a 3&2 win over Australians Robert Allenby and Ogilvy, their third straight victory.
"They are two unbelievable kids," US captain Fred Couples told the media "I'm very, very proud of them … They just are very good together and it's kind of fun to watch."
Mahan and David Toms earlier teamed up to unexpectedly thrash Goosen and Schwartzel 5&4 while Woods broke his drought by teaming up with Dustin Johnson to down Adam Scott and KJ Choi 3&2.
Phil Mickelson and Jim Furyk closed out their third successive win with a 2&1 victory over Aaron Baddeley and Jason Day.
Japan's Ryo Ishikawa provided a rare bright patch on a gloomy morning for the Internationals with some brilliant clutch putting late in his match-up with Els to win a point against Haas and Kuchar.
The 20-year-old calmly rolled in a four-foot par putt on the 16th to go one-up, then brought a roar from the massive galleries when first he nailed a 14-footer to protect the lead on the 17th and then finished off by calmly sinking a five-footer to seal the win and give the pair a breakthrough victory after two straight losses.
"The man's got so much heart, I could see it even in our first two matches," South African Els said in a greenside interview.
"I could see Ryo was finding his feet on the golf course … Today he played unbelievable."
SATURDAY'S SCOREBOARD:
The US lead the tournament 13-9
AFTERNOON FOURBALLS:
Bubba Watson/Webb Simpson lost to Retief Goosen (South
Africa) / Charl Schwartzel (South Africa) 2&1
Tiger Woods/Dustin Johnson lost to Kim Kyung-tae (South
Korea)/YE Yang 1-up
Steve Stricker/Matt Kuchar lost to KJ Choi (South
Korea)/Geoff Ogilvy (Australia) 1-up
Hunter Mahan/Bill Haas beat Aaron Baddeley (Australia)/Jason
Day (Australia) 2&1
Jim Furyk/Nick Watney beat Adam Scott (Australia)/Ernie Els
(South Africa) 1-up
Fourballs result: Internationals 3, USA 2
MORNING FOURSOMES:
Bubba Watson/Webb Simpson beat Robert Allenby
(Australia)/Geoff Ogilvy (Australia) 3&2
Bill Haas/Matt Kuchar lost to Ernie Els (South Africa)/Ryo
Ishikawa (Japan) 1 up
Hunter Mahan/David Toms beat Retief Goosen (South
Africa)/Charl Schwartzel (South Africa) 5&4
Tiger Woods/Dustin Johnson beat Adam Scott (Australia)/ KJ
Choi (South Korea) 3&2
Phil Mickelson/Jim Furyk beat Aaron Baddeley
(Australia)/Jason Day (Australia) 2&1
Foursomes result: USA 4, Interaltions 1