Korea's Young Guns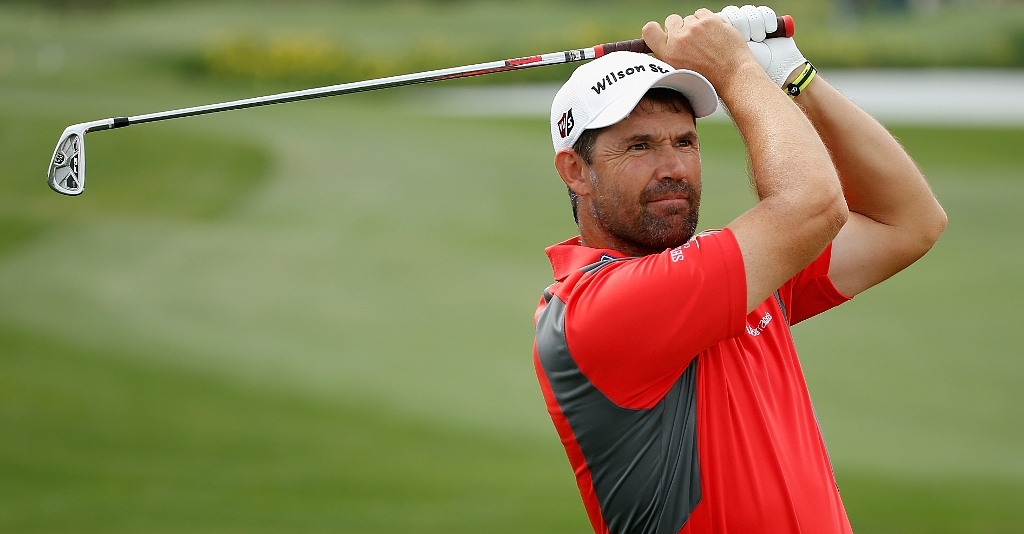 In part two of our series about the strength of Asian ladies golf we introduce the exciting crop of young Korean stars.
In the first part of our guide to the LPGA Tour's Asian golfers we featured the Korean golfers who have already established themselves.
This week we look to the future. Some of these players have already won but, to the wider public at least, they continue to fly under the radar. Others are yet to experience victory but it won't be long before they are lifting their first trophies. And one of the golfers is about as well-known as it is possible to be without ever having won an event of note.
KOREA'S YOUNG GUNS
Angela Park (age 20, 2008 Money List rank 17, best finish 2nd
In the modern world sportsmen and women increasingly have two nationalities. Park lays claim to three – born in Brazil, to Korean parents and brought up in California! Johnny Miller described her swing as "the best on the LPGA Tour". That accolade came midway through her rookie year of 2007, as she threatened to win the US Open before finishing second. She should have won in 2008 but incurred a two shot penalty for slow play and became flustered. She is a winner in waiting and in fine form this year.
Inbee Park (age 20, rank 8, 1 win, 1 Major)
Turned pro after a stellar amateur career and announced herself with a top five finish in the 2007 US Open. One year later the then 19-year-old repeated her excellent form in that event, winning it by four strokes and becoming the youngest-ever winner of the event. Her form tailed off after that achievement but she will be one to look out for at the US Open again.
Eun Hee Ji (age 22, rank 14, 1 win)
Finished second on the Korean LPGA money list in 2007 behind Ji Yai Shin and in the same year tied for fifth in the British Open at St Andrew's. 2008 was her first full year on the LPGA and she wasted no time earning an excellent reputation. Won the Wegman's event in May and again excelled at the British Open finishing third at Sunningdale (again finishing behind Shin). Three top ten finishes so far hint at another good year.
In-Kyung Kim (age 20, rank 22, 1 win)
Two years on the LPGA have proved that the Beatles-loving Kim is a fine talent. She missed a maiden victory when losing a play-off against Lorena Ochoa in the Wegman's event, but claimed her first title at the end of last year in the Long Drugs Challenge. A strong pedigree in the US amateur events revealed itself with a third place finish in the 2008 US Open.
Ji Young Oh (age 20, rank 26, 1 win)
A graduate of the David Leadbetter Academy she finished 9th in the 2006 Q-school and immediately turned pro. A solid first year on tour was followed by a marvellous 2008 which saw her grab her first win at the State Farm Classic (defeating Yani Tseng) and making the cut in all four majors.
Na Yeon Choi (age 21, rank 11, best finish: 2nd)
As a 17-year-old amateur she went head to head with Se Ri Pak in a Korean LPGA event – and won by four shots! Immediately turned pro and impressed on her LPGA rookie season in 2008. She blew a four shot lead in the Evian Masters but she was very consistent and finished 11th on the money list. Made the top 20 in all four majors last year and very nearly claimed her first LPGA win in Hawaii in February.
Song Hee Kim (age 20, rank 14, best finish: 2nd)
Had an astonishing, if short, Futures Tour career. Having won the Q-school as a 16-year-old at the end of 2005 (beating Brittany Lang by five shots) she collected no less than five titles in 2006. Struggled in rookie season on LPGA but was excellent last year: twice runner-up and a model of consistency. One of the less heralded youngsters but has the potential to be one of the best and has had a promising start to 2009.
Sun Young Yoo (age 22, rank 25, best finish: 3rd
Yoo is slightly unusual in that her career path has been one of slow growth rather than immediate success. A Futures Tour graduate, she was solid and unspectacular in 2006 and 2007 before breaking out in 2008 with seven top ten finishes. Model of consistency so far in 2009.
Hee Young Park (age 21, rank 35, best finish: 2nd)
Yet to win on the LPGA, she did beat a high quality international field in a Korean event in 2005 that launched her career. A rookie in 2008 she played well, but has started this year with her best finish yet: 2nd at the Honda Thailand tournament. Victim of a bizarre incident in a Korean event when her caddie noticed playing partner Eun-Hee Ji had left a club behind so put it in Park's bag. Ji later called a 2-shot penalty on Park for having too many clubs and won the title!
Michelle Wie (age 19, rank n/a, best finish 2nd)
It seems extraordinary to describe Michelle Wie as a "rookie". Has a rookie ever experienced so much prior to his or her debut season? She has played numerous men's events, signed huge money contracts, gone to university and suffered career-threatening wrist injuries. In between she has played a lot of Majors and collected many excellent results but has aggravated many because of the grandiose way her career has been foisted on the world. Bizarrely, she is still to win a tournament of any note, but it would be a travesty if she weren't granted a period of respite from her troubles. She certainly has the talent to win many, many times.