Koch in front as play suspended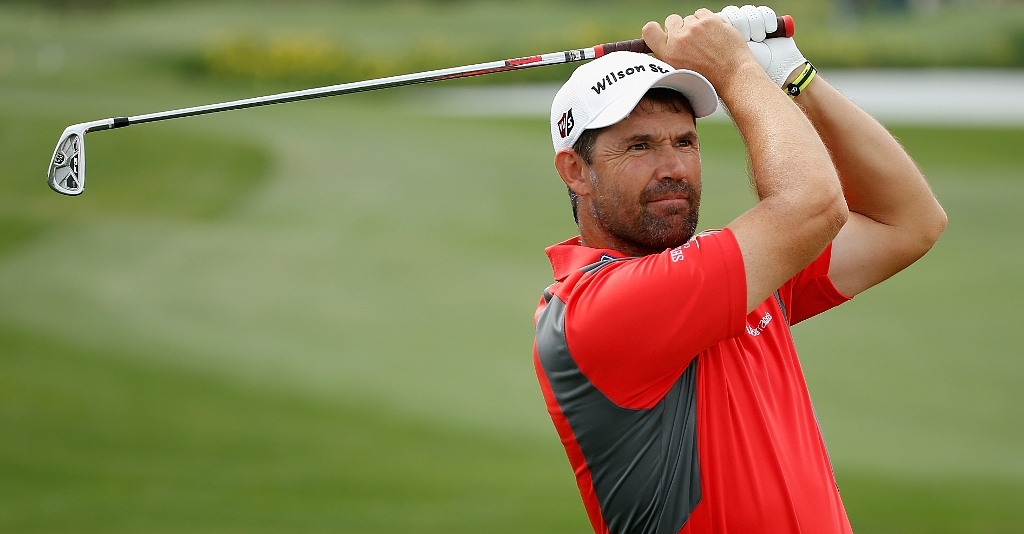 Carin Koch set the clubhouse target at 9-under on day two of the Deutsche Bank Ladies Swiss Open before play was suspended.
Sweden's Carin Koch set the clubhouse target at nine under par in round two of the Deutsche Bank Ladies Swiss Open before play was suspended at 3.30pm local time.
A lengthy rain delay meant officials eventually took the decision to call off play for the day at 5.45pm and will resume the second round at 7.30am on Saturday.
Koch had posted a morning round of six under par 66 in overcast but dry conditions at Golf Gerre Losone in Ticino to sit one clear of Frenchwoman Sophie Giquel-Bettan, who shot 68 and Australian Kristie Smith who fired a 66.
However the bad weather stalled a front nine charge by England's Laura Davies, who was feeling sick with suspected food poisoning, but playing extremely well.
The 79-time tournament champion went to the turn in five under par 30 after carding three birdies and an eagle, when she holed her approach shot using a PING U wedge at the par-four fifth hole.
She was just one shot off the lead on eight under par, with Australian first round co-leader Karen Lunn and Italian Stefania Croce a shot further behind.
Koch is bogey-free after 36 holes and finished with three straight birdies. She said : "I just played solid golf. I had some drives that weren't perfect but I hit a lot of good shots and stayed patient. In the end I had four birdies in the last five holes."
She continued: "We didn't have any wind on the front nine today and we really didn't have any wind yesterday afternoon. Maybe this time we got the good draw."
The three-time winner claimed her last victory at the 2005 Corona Morelia Championship but said: "I haven't really played well for a long time and these two days I've felt better about my game than I have.
"Hopefully I can keep doing that this weekend and it will depend what everyone else does. I want to keep feeling in control of my game because I haven't done that for a while.
"I've had more motivational problems this year and I haven't really enjoyed it as much. If you play well and feel in control of the game it's a little easier to enjoy it. If I could play like this every week I'd enjoy it a little more."
She is hoping to earn a place at July's Evian Masters in France with a victory, as is Giquel, but Smith is in the field already after claiming her first LET title at the Pegasus New Zealand Women's Open in February.
Smith made her score on the back nine with four birdies and an eagle at the par-five 18th.
She said that a phone call to her father, Australian professional Wayne Smith, had helped her score.
"I spoke to my dad this morning and just explained what's been going on with my swing the last couple of days.
He pointed out something that we've worked on since I was a little girl and that was the main focus today. It stuck with me all day and I hit it absolutely pure. I didn't hole a putt on the front nine but everything went in on the back. It was very nice," Smith said.
Giquel-Bettan had a bogey and five birdies to match her opening round of 68. She said: "I really enjoyed playing today and yesterday. I think I played really good; hit the ball good and putted great, so that's what I will try to do the next two days."