Kjeldsen wants to earn Ryder spot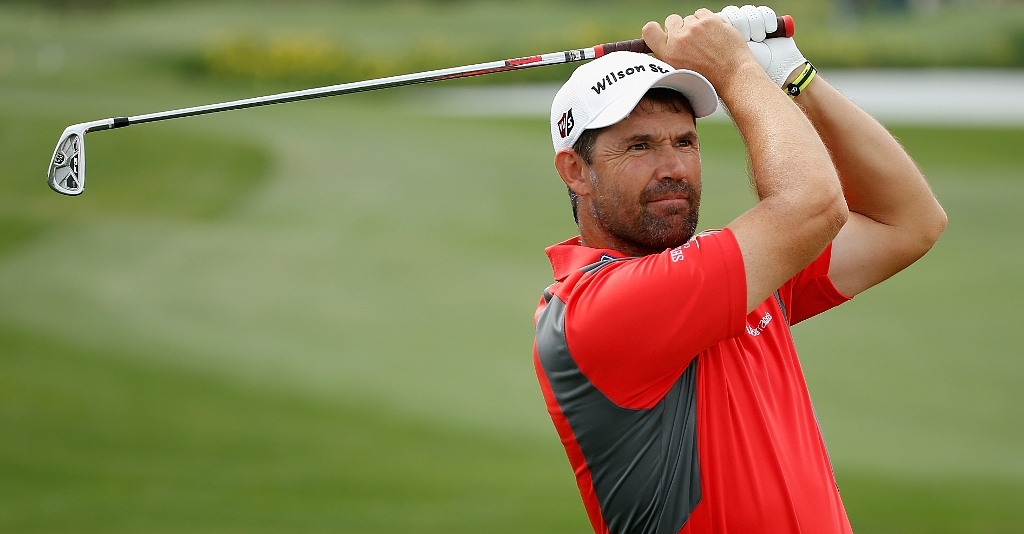 Soren Kjeldsen hopes to impress Colin Montgomerie in the Vivendi Trophy, but wants to make the Ryder Cup on merit alone.
Soren Kjeldsen hopes to make an impression on Ryder Cup captain Colin Montgomerie at this week's Vivendi Trophy when he plays for Europe against Great Britain and Ireland, but the up-and-coming Dane still intends making it to Celtic Manor next year on merit alone.
The 34-year-old is part of the continental Europe side pitched against Great Britain and Ireland at Saint-Nom-la-Breteche near Paris to contest what was formerly known as the Seve Trophy.
Speaking to Sky Sports News, Kjeldsen said he hoped he could produce a display that would make Montgomerie sit up and take notice of his ability to perform in a format similar to that seen in the Ryder Cup.
Such a performance might gain Kjeldsen favour with a view to one of the three wildcard picks at Montgomerie's disposal. Even so, he said he would rather earn one of the nine automatic places available.
"The way I look at it is that, yes, I want to impress Colin. No doubt about it, I want to impress him this week," Kjeldsen said.
"But when you set out for a Ryder Cup qualification, there are nine spots with automatic entry into the team and I want to get one of those nine spots."
Pressure
Kjeldsen has until next August to climb from his current 91st place on the Ryder Cup world points list to make one of the top four places. Or, alternatively he could reach the top five on the European points list.
He currently stands 64th in the latter but admitted it might be better for him to put such considerations out of his mind in the coming months.
Kjeldsen said: "I want this so badly, so that when I look at what I need to achieve and when I need to achieve it, it puts too much pressure on me. I need to take the pressure off to perform better."
Nick Faldo's side lost the Ryder Cup one year ago at Valhalla in Kentucky but Kjeldsen also disputed the theory that Europe would have the upper hand against Corey Pavin's side on home territory.
"It started a long time ago that Europe are going to be favourites and I'm not really having it," he added.
"I've looked at their players and they have great players and so I can't really see why we would be big favourites. I'll downplay that a little bit – I think it's going to be a good tournament."