Kjeldsen and Lawrie in front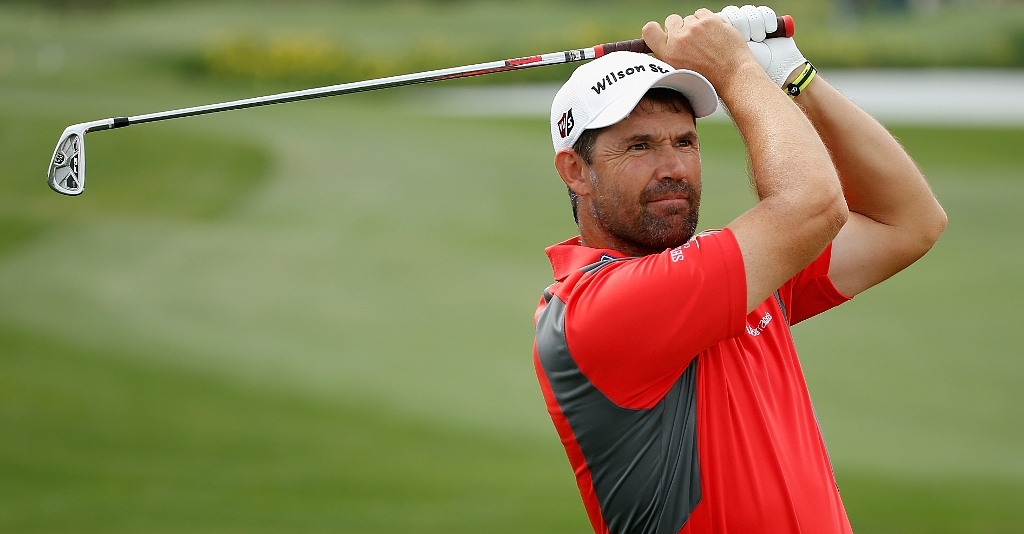 Scot Paul Lawrie and defending champion Soren Kjeldsen shared the lead after the 1st round of the Andalucian Open.
Former Open champion Paul Lawrieof Scotland and defending champion Soren Kjeldsen of Denmark shared the lead after Thursday's first round of the Andalucian Open in Malaga.
The pair shot five under par 65s at the Parador club to be a stroke ahead of seven players – England's Phillip Archer, Welshman Bradley Dredge, New Zealander Mark Brown, Dutchman Joost Luiten, Spaniard Ignacio Garrido, Argentina's Daniel Vancsik and France's former British amateur champion Julien Guerrier.
It might be for only a couple more weeks, but for the time being Lawrie remains Britain's last winner of a major title.
Eleven years on from his amazing victory at Carnoustie – that was the day Jean Van de Velde closed with a triple bogey seven afterv leading by three shots on the 18th tee – the 41-year-old Scot finds himself 235th in the world.
His last victory was in 2002, but Lawrie still believes he can hit the heights again and recently decided to link up again with former coach Adam Hunter.
That meant leaving Bob Torrance, coach to three-time major champion Padraig Harrington, but Lawrie said: "I gave Bob a ring and he was great.
"I learnt a lot – you do from every coach – but I didn't think I was getting enough out of it for the time it took to see him."
He lives in Aberdeen and Torrance in Ayrshire and it meant a seven-hour round trip.
Hunter, a former Tour winner himself, has recently been diagnosed with leukaemia and Lawrie commented: "He's doing all right. It's been a terrible time, but he's out of hospital now, so fingers crossed; he's on the road to recovery."
Not having played a Tour event for six weeks, Lawrie has kept himself busy at home and on a recent trip to Spain and so did not feel he had any rust to remove on his return.
He turned in a one under 35 and then, like Kjeldsen later in the day, birdied the first three holes en route to a four under front nine of 30.
Kjeldsen, who won the title in Seville last year, had what he described it as "a dream start" of three 20-footers in a row.
The 34-year-old Dane, 51st in the world, has a second appearance at The Masters to look forward to in two weeks, but he has had another matter on his mind recently.
He has been in dispute with a former manager over what he calls "a large sum of money – two to three years of sponsorship" and it could become the subject of a police investigation soon.
South African Louis Oosthuizen and Swede Alexander Noren still have a chance of making it to Augusta by winning this week – they need to move into the world's top 50 – and they began with rounds of 67 and 69 respectively.
England's Nick Dougherty, who recently became engaged to Sky Sports television presenter (and Jonny Wilkinson's former girlfriend) Di Stewart, managed only a two over 72.
Welshman Rhys Davies, winner of his first Tour title in Morocco on Sunday, had a level par 70, the same as Darren Clarke.