KJ eyes major prize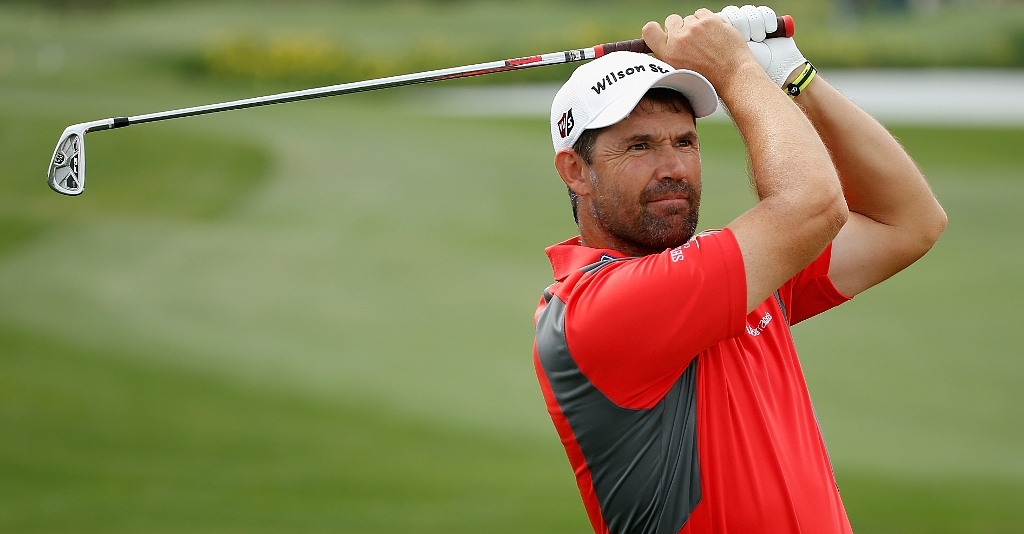 KJ Choi says the fire is still burning strong in his belly as he seeks an elusive first Major title.
K.J. Choi says the fire is still burning strong in his belly as he seeks an elusive first Major title.
The Korean golf star, who will host his own Asian Tour tournament – the US$750,000 CJ Invitational – at the Haesley Nine Bridges Golf Club next week, was pipped by countryman Y.E. Yang in the race to become Asia's first male Major champion.
The 41-year-old Choi said: "The fire is strong, and it will always be. However, even if I don't win a Major, I'm still very grateful for what I've achieved. Honestly, it's so much more than what I had imagined. God has plans for me, and I am here to follow them and glorify His name."
A four-time winner on the Asian Tour and with eight wins, including this year's Players Championship, on the PGA Tour, Choi was the Asian Tour's first graduate to hit big time in the United States.
He believes he will have opportunities to break his Major drought following changes made to his golf swing this season.
"My golf swing is still in progress. I know how I need to swing, but it takes a long time for me to get used to it to the point where I can execute such swing in every shot. I feel more confident about my swing on the range, but I need to take that approach during my competitive rounds and execute it," said Choi, who finished third and fourth at the US Masters in 2004 and 2010 respectively.
"Golf is a never ending search for perfection. There are so many areas for me to improve. We spend all our life trying to become better. I'm at the stage where I know what my strengths and weaknesses are. I play accordingly and try not to get too greedy. I think I still have a few good years left in me."
He conceded that his victory at the Players Championship, long regarded as the unofficial fifth Major of the world, came as a surprise as he had never fared well in the event.
"I have been blessed with so many good things this year. I honestly didn't think that the Players Championship win would come so soon, but putting the win aside, I am happier because I was able to gain my confidence back and I know what I need to improve on to get to the next level.
"Winning the Players Championship was like a dream. Looking back, I still can't believe I won it. I really didn't expect to win it so soon as I've never played well on that course throughout the years. That week, I felt calm within myself and I think it's because I didn't even think about the win. I just took it day by day, hole by hole, shot by shot. The win was very special and something I'm very proud of," he said.
Apart from the CJ Invitational, which is one of four new events to feature on the Asian Tour this season, Choi said he would continue to be involved with the game at various levels through his Foundation.
"I will be involved in one way or other. Most likely, I will be busy with my Foundation. I have plans to build my own academy to nurture aspiring young junior golfers. I also plan to design golf courses and conduct hold corporate clinics and engage in motivational speeches."
CJ Group, Korea's food-to-entertainment conglomerate, has a three-year agreement to title sponsor the tournament which will be beamed live on the Asian Tour's global television platform which reaches over 200 countries and 850 million homes. It will also be broadcast on KBS and J-Golf channel.
The tournament will feature 55 players each from the Asian Tour and Korean Golf Tour plus 10 sponsor's invitations, making it a 120-man field.
The K.J. Choi Foundation and CJ Donors Camp will conduct various initiatives to support the local communities as Choi is a keen supporter of worthy charity programmes both in Korea and around the world.
The Haesley Nine Bridges Golf Club, a par-72, 7,229-yard championship course, is rated as one of the finest in Korea. Its ambition is to become the "Best Private Members Club in the World."