Kim leads Korean coup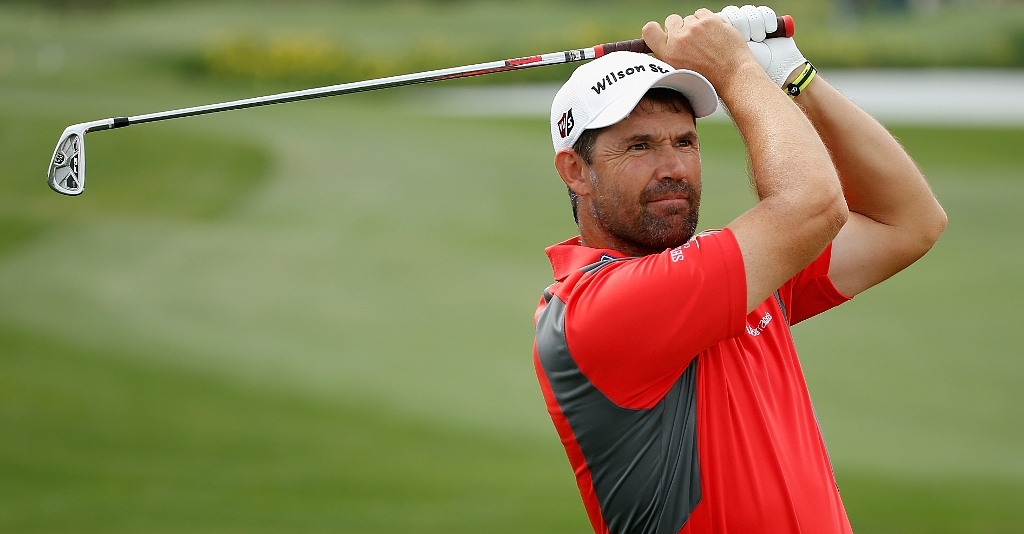 In-Kyung Kim fired a sparkling final-round 65 to win the LPGA's State Farm Classic in Illinois by a shot.
In-Kyung Kim fired a sparkling final-round 65 on Sunday to come from behind an all-star cast and win the LPGA's State Farm Classic in Illinois.
Following three previous top-10 finishes on the LPGA Tour this year, the South Korean claimed a first victory after coming from two strokes down at the start of the fourth round.
Kim posted eight birdies at Panther Creek Country Club in Springfield, Illinois, sullying her card with just a solitary bogey at the seventh hole to win by a shot from.compatriot Se Ri Pak.
Pak, the inspiration and pathfinder of the Korean invasion of the LPGA Tour and the first round leader, was denied her first win in two years as she came up a shot short of Kim's 17-under-par total of 271, to take sole possession of second place
Two more Koreans, Hee-Won Han and Jee Young Lee and a lone American, Angela Stanford, were a stroke further back in a tie for 3rd place.
Third-round co-leader Cristie Kerr of the US slipped away from the lead with a 70 and at 14 under finished three shots back in a tie for sixth with fellow American Paula Creamer (65), two more Koreans, Jiyai Shin (70) and Eun-Hee Ji (63), Norway's Suzann Pettersen (68), Japan's Ai Miyazato (68), and Thailand's Amy Hung (68).
Michelle Wie tied for 54th at 4 under, following her third-round blow-out 77 with a 69.
The victory over a stellar field that included 49 of the LPGA Tour's top 50 money winners this season and the prize money of $255,000 will come as a wonderful present for Kim's 21st birthday next week and will probably give her a big kick-start in next week's second major, the LPGA Championship at Bulle Rock.
"Yeah, this tournament means a lot to me, playing with all the great players that all played this week," Kim said. "I feel really special, yeah."
On a cloudy day with a gusting wind and some rain, Kim never looked ruffled and was already at 15-under when she nailed birdie putts on two of the last three holes.
Her putt at 18 stopped on the lip and had her grimace with disappointment, but her missed birdie would not matter at the end because by this stage the two groups behind her were never going to catch her.
"My game was pretty ready," said Kim, who won the Longs Drugs Challenge last year and was second last month in the Michelob Ultra Open. "I can't control winning, so I have to play my best."
For much of the afternoon, Stanford and Pak were in a position to win, but although Kim eventually beat them to it, Stanford especially was relatively happy with her performance.
"I think this was a great warm up for next week," Stanford said.
Pak, now 31, had mixed feelings
"Of course, I like to win," she said. "Of course, I'm trying real hard. But I'm really happy for her. But at the same time I'm really happy about this week."
"I missed it this time, but I know I've been there before," she added. "No rushing. I still have many years to go until I want to quit. I'm still loving the golf, want to play golf."
ALL THE FINAL ROUND SCORES
(USA unless stated, par 72):
271 In Kyung Kim (Kor) 69 68 69 65
272 Se Ri Pak (Kor) 66 68 72 66
273 Jee Young Lee (Kor) 66 69 72 66, Angela Stanford 70 67 69 67, Hee-Won Han (Kor) 69 69 70 65
274 Paula Creamer 69 71 69 65, Ai Miyazato (Jpn) 73 68 65 68, Eun Hee Ji (Kor) 70 72 69 63, Cristie Kerr 69 69 66 70, Amy Hung (Tha) 71 66 69 68, Suzann Pettersen (Nor) 68 66 72 68
275 Ji-Yai Shin (Kor) 69 67 69 70
276 Helen Alfredsson (Swe) 72 63 71 70, Anna Rawson (Aus) 71 71 69 65
277 Ya-Ni Tseng (Tai) 69 72 70 66, Anna Grzebien 71 70 71 65, Karine Icher (Fra) 70 72 66 69
278 Joo Mi Kim (Kor) 70 68 71 69, Karen Stupples (Eng) 69 68 75 66, Eunjung Yi (Kor) 72 67 72 67, Meaghan Francella 69 68 73 68, Kristy McPherson 69 66 69 74, Song-Hee Kim (Kor) 71 69 72 66
279 Seon Hwa Lee (Kor) 69 68 72 70, Haeji Kang (Kor) 74 68 70 67, Shanshan Feng (Chn) 69 70 71 69
280 Natalie Gulbis 68 72 69 71, Mikaela Parmlid (Swe) 70 70 73 67, Amy Yang 69 69 71 71, Christina Kim 72 68 71 69, Kris Tamulis 67 68 74 71
281 Chella Choi (Kor) 71 71 70 69, Beth Bader 69 70 72 70, Julieta Granada (Par) 69 73 68 71, Katie Futcher 71 67 74 69, Na Yeon Choi (Kor) 72 70 67 72, Jin young Pak (Kor) 69 70 72 70, Allison Hanna-Williams 71 69 73 68, Moira Dunn 69 66 77 69
282 Mi-Hyun Kim (Kor) 70 69 74 69, Morgan Pressel 69 69 74 70, Anna Nordqvist 74 67 73 68, Sarah Lee 69 72 67 74, Katherine Hull (Aus) 70 68 74 70, Janice Moodie (Sco) 69 69 75 69
283 Taylor Leon 69 69 72 73, Marisa Baena 69 71 74 69, Stephanie Louden 71 70 73 69, Anja Monke (Ger) 68 72 73 70, Juli Inkster 72 65 75 71, Laura Diaz 73 69 72 69, In-Bee Park (Kor) 69 70 75 69, Hee Young Park (Kor) 70 70 67 76
284 Michelle Wie 70 68 77 69, Sun Young Yoo (Kor) 72 69 74 69, Young Kim (Kor) 70 70 75 69, Meena Lee (Kor) 70 71 75 68, Sarah Kemp (Aus) 72 70 67 75, Brittany Lang 69 72 73 70
285 Vicky Hurst 72 68 76 69, Karin Sjodin (Swe) 71 71 70 73, Sarah-jane Smith (Aus) 70 70 73 72
286 Jackie Gallagher-Smith 72 68 76 70, Pat Hurst 69 72 70 75, Nicole Castrale 70 72 74 70
287 Ashleigh Simon (Rsa) 70 68 73 76, Soo-Yun Kang (Kor) 69 72 75 71, Diana D'Alessio 70 71 74 72
288 Becky Morgan (Wal) 73 69 70 76, Meredith Duncan 69 72 72 75
290 Teresa Lu (Tai) 73 69 77 71
291 Kyeong Bae (Kor) 71 69 77 74