Kim claims don't ring Hollow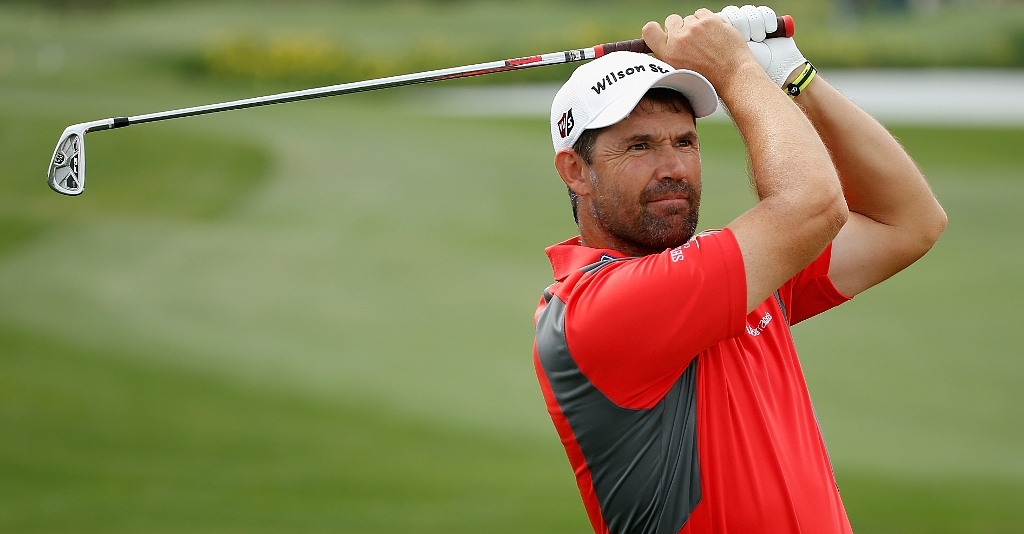 Woods and Mickelson are among the field at Quail Hollow, but Matt Cooper looks elsewhere for the betting value.
Tournament organisers have two golden rules.

This week number one (get a sponsor) has fallen foul of the credit crunch.

But number two (quality golf courses attract high quality players) has been proved right yet again as the stars flock to the Quail Hollow course in North Carolina.

All four of the world's top four attend – Tiger Woods, Phil Mickelson, Geoff Ogilvy and Sergio Garcia – plus current major champions Angel Cabrera and Padraig Harrington.

Although there are reasons for supporting any one of those players, there are also reasons enough to doubt either their form or price this week so I am going to look elsewhere for the first bet – in the direction of defending champion Anthony Kim.

He ended 2008 on a high with two PGA titles, a starring role in the Ryder Cup and the unofficial title of the best young player in the world.

But 2009 has been a letdown and three teenagers – Ryo Ishikawa, Danny Lee and Rory McIlroy – have become the new darlings of the golfing world.

Speaking at Augusta Gary Player let slip some gossip. "If Kim is dedicated, he can play," the South African said before adding: "Don't know him though. I just know what his lifestyle is like."

Aware that he was being discussed, Kim responded by saying: "Besides my parents and a couple of my friends, I don't know who is on my bandwagon any more. Everyone has jumped off so fast."

He was paired with Ishikawa and McIlroy at the Masters and perhaps it was the kick up the bum (or ass) he needed – on the Friday he tore the course up, thrilling the crowds with a record 11 birdies.

"I played good last week but the scores didn't show it," he said afterwards.
"My mom told me I'm close and she's usually right."

Since Augusta he has taken a couple of weeks off to hone his game and I think he could be further inspired by the return to the scene of his debut win: "That walk up 18 was the best feeling in my entire life. I'll never forget it. I had chills going up and down my spine. I want to recreate that as many times as possible now, so I'm going to really work hard."

Quail Hollow is a traditional golf course and Kim has consistently proved himself at home on them – his second win came at Congressional, his Open debut at Birkdale reaped a top ten and he was third at East Lake in the Tour Championship.

Nor was last year's victory a one-off on the course because 12 months earlier he finished fifth.

I've always listened to what my mother told me and now I'm going to listen to Anthony Kim's mum as well and back her son at 28/1.

Asked about the course last year Kim said:
"I think you have to be a pretty good ball striker. Hard green, fast fairways, you want uphill putts."

Hmm, that reminds me of what the players were saying about conditions at Innisbrook for the recent Transitions Championship.

And that leads me to Steve Flesch, who was seventh there and once said of the conditions at Quail Hollow: "I wish we played more old-style courses like this. US Open or PGA-esque, if you will."

PGA-esque? That's even better because Flesch was also sixth at last year's final major of the year at Oakland Hills.

He's also not without form on the course itself having finished fifth here in 2004 and, in addition to playing recently well at Innisbrook, he also impressed at Augusta adding a sixth to the fifth he managed in 2008.

Flesch is not scared of getting in the mix so I'm happy to take the 125/1.

Third in the staking plan is Nick Watney who missed the cut last week on a course he had previously won on, but that's not enough to overlook him.

He was 16-1 last week and 50-1 for the Masters. The reason? His 2009 form which has seen him win at Torrey Pines, contend magnificently at Doral, take the halfway lead at Innisbrook and play well at Bay Hill and Augusta.

Last week aside that is outstanding stuff and his record here is better than it appears on first glance.

On a course that tests the long game it has to be worth noting that he hasn't been outside the top seven ball-strikers in the last three years.

His putting is the most improved aspect of his game this year and if he gets it working on these greens, 55/1 might look a steal.

I hope you're sitting down before you read the next few paragraphs because final pick is Charles Howell III.

I know, I know – last week he had a two shot lead as he played the 69th hole in New Orleans only to blow it, reinforcing the opinion of those who believe he is a nice guy who finishes second.

There are others who will argue that he is a one-dimensional player who gets found out when he needs to shape the ball.

But I'm going to be positive: he nearly won at Sugarloaf and Atunyote last year, he started the year well at Waialae, he was second at Innisbrook last month and second last time out.

He was seventh here in 2003 and, apart from Thursdays, has played well here in both 2007 and 2008.

Course form, current form, conditions form: 70/1 each way will do me.
Tips:
1pt e.w. Anthony Kim at 28/1 (1/4 1,2,3,4,5 General). Wounded defending
champion ready to prove doubters wrong.
1pt e.w. Steve Flesch at 125/1 (1/4 1,2,3,4,5 General). Hard and fast conditions should suit the left-hander.
1pt e.w. Nick Watney at 55/1 (1/4 1,2,3,4,5 Boylesports). Great form in 2009 and his course form is sneakily good.
1pt e.w. Charles Howell III at 70/1 (1/4 1,2,3,4,5 Bet365). In fine form and this could be the week he wins again.

Preview posted at 1600BST on 28/04/2009.