Kim back in Ryder contention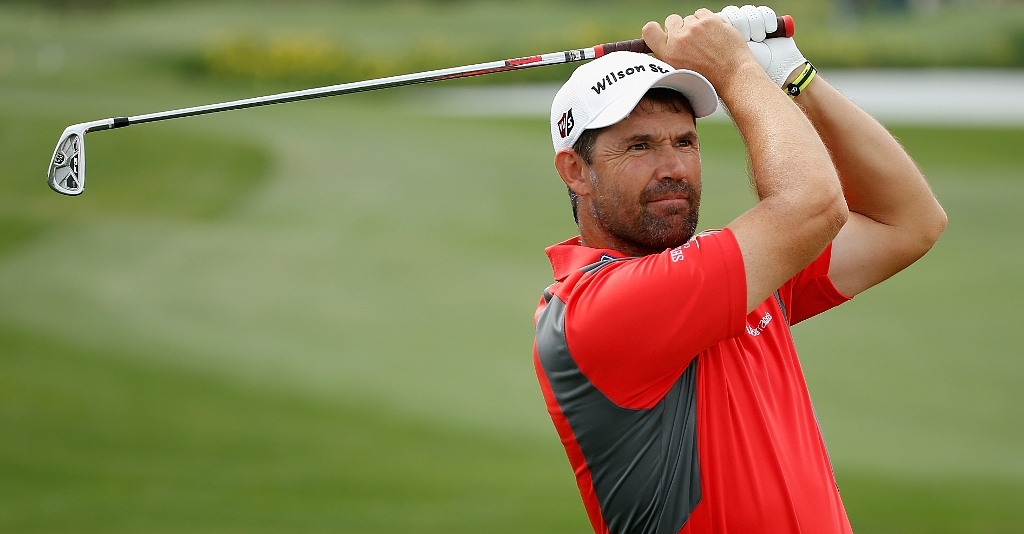 After a period when the media spotlight was on his penchant for parties, Anthony Kim has certainly got his act back together.
After a period when the media spotlight was more on his penchant for parties rather than his hooking and slicing Anthony Kim has certainly got his act back together.
And that was part of a great week for American Ryder Cup captain Corey Pavin at The Masters. Certainly a better one than for opposite number Colin Montgomerie.
As well as winner Phil Mickelson and world number one Tiger Woods moving from outside the automatic qualifying spots to first and seventh in the points table respectively – Pavin does not want to have to use two of his four wild cards on them – Kim has shot up to second in the rankings these past two weeks.
After winning the Houston Open the 24-year-old, such a large part of the energy in Paul Azinger's team that won back the cup two years ago, charged into third place at Augusta with a joint best-of-the-week closing 65.
Kim has played only two Masters in his career, but has stamped himself on the event both times. Last year he had a second round 65 containing a tournament record 11 birdies and on Sunday he produced a birdie-birdie-eagle-birdie burst starting at the 13th.
That led to another 65 and might have brought him victory had Phil Mickelson and Lee Westwood faltered, but as it was his performance was good enough to take Kim back into the world's top 10.
He reached sixth in 2008, but was down at 26th only two weeks ago.
"On Saturday night my coach and I looked at some film and saw what I was doing wrong," he said.
"We went to the gym and worked it out a little bit, throwing med balls instead of hitting golf balls.
"I started feeling like, instead of trying to fix it, I'm just going to play the right-to-left shot, even though that's not my normal ball flight. This is a drawer's golf course.
"I feel like I've actually got over a little hump in my golf career when I felt like things were stalling.
"I know now that with my attitude, if I can just get my ball-striking to what it was, I'm going to be at a different level.
"I think when you get into a negative mindset it snowballs. And the fact that I kept it light and had a good attitude really, really showed this week in my results."
Last October, you may remember, Australian opponent Robert Allenby said this after being beaten 5&3 by him at the Presidents Cup: "Maybe we should all take the theory of Anthony Kim. Get home at 4 o'clock and then go shoot six under."
Allenby said friends had seen the young Californian "sideways" on his return to the team hotel less than five hours before their match. "He is the loosest cannon in that team," he added.
However loose, Pavin will be delighted to have him at Celtic Manor come this October.
But Kim does have an injury concern. He has been playing with a torn ligament in his left thumb.
"It's definitely uncomfortable and something I didn't want to talk about," he stated.
"I've had plenty of injuries, but I've had this for about 15-16 months. It's just not going away, so I have to take care of it.
"Surgery is going to be the last resort. I'm taking some medicine and I took a cortisone shot a couple of months ago to relieve the pain, but it's affecting my golf swing.
"I have a great doctor and maybe we'll get a new glove that fits my thumb and holds it in place a little bit better. We are just trying to figure something out."
As for Woods, speculation is bound to continue about whether he will make himself available for this year's match.
The Ryder Cup has not given him any of his greatest memories, he has disliked the social side of it and he could, of course, face a crowd much keener to get under his skin than at Augusta.
He was asked about it last Monday, though, and replied: "As of right now I'm not on the team, am I? So I have a long way to go.
"Would I like to play in it? If I qualify."
Latest American Ryder Cup standings (top 8 qualify after US PGA on August 15. Corey Pavin later adds four wild cards):
1 Phil Mickelson 4,066pts, 2 Anthony Kim 3,062, 3 Steve Stricker 2,416, 4 Hunter Mahan 2,269, 5 Lucas Glover 2,132, 6 Dustin Johnson 2,098, 7 Tiger Woods 1,946, 8 Stewart Cink 1,870
9 Matt Kuchar 1,712, 10 Jim Furyk 1,648, 11 Nick Watney 1,463, 12 Ben Crane 1,445, 13 Bill Haas 1,424, 14 JB Holmes 1,321, 15 Ricky Barnes 1,285, 16 Kenny Perry 1,184, 17 Ryan Palmer 1,162, 18 David Duval 1,137, 19 Steve Marino 1,096, 20 Chad Campbell 1,043
****
Sixteen-year-old Matteo Manassero had a fantastic week at The Masters, of course, by becoming the youngest player ever there and by finishing 36th – the best by a European amateur since England's Francis Francis was 28th in 1937.
But as he prepares to make his professional debut at next month's Italian Open, is there something slightly worrying for anyone paired with him in future majors?
At The Open last year (when he was 13th) Manassero played the first two rounds with Tom Watson. The 59-year-old shared the halfway lead and led on his own by one with a round to go, but finished second.
At Augusta, Manassero played the first two rounds with Lee Westwood.
Europe's number one shared the halfway lead and led on his own by one with a round to go, but finished second.