Kevin Na finally hits the jackpot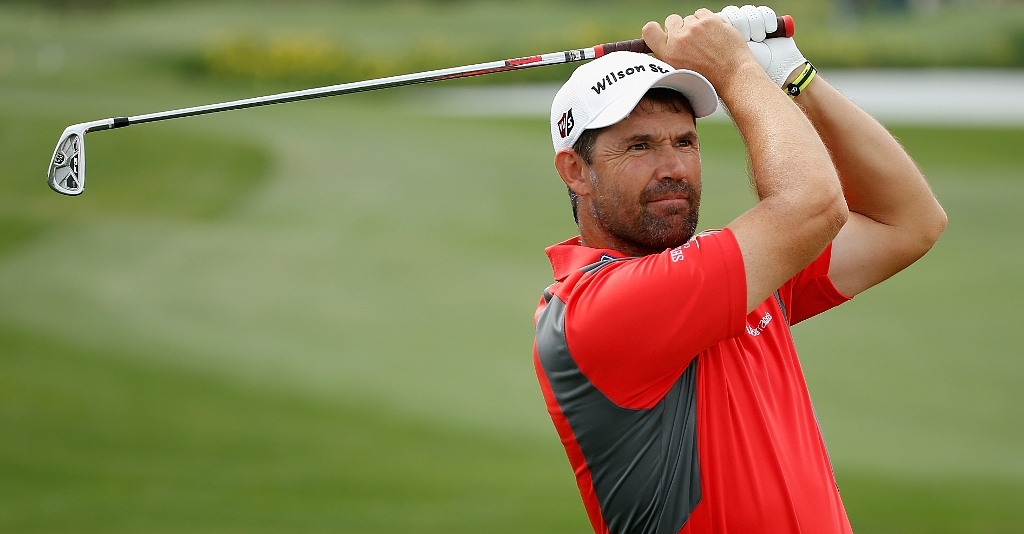 It has taken Kevin Na all of eight years, but he has finally won his first US PGA Tour title, perhaps appropriately in Las Vegas.
It has taken 28-year-old Kevin Na all of eight years, but he has finally won his first US PGA Tour title, perhaps appropriately in Las Vegas.
The Korean-born American hit the jackpot at the Justin Timberlake Shriners Hospitals for Children Open at the TPC Summerlin on Sunday where he held off and beat Nick Watney by two shots , the tournament's highest world ranked player at No 12.
Na fired a sparkling 6-under 65 in a tense head-to-head, final-round battle with Watney after the two had shared the third round lead – Watney closing with a 67 that in turn was all of three shots better than fellow Americans Paul Goydos and Tommy Gainey.
Both shot 68s to tie for third.
An upbeat, but hugely relieved Na, a Los Vegas resident, said his victory had not come easily.
"Nick was always right behind me, and it looked like any time he was going to make a move. I tried as best as I could to stay one step ahead of him and in the end my putt on 17 basically sealed the deal for me."
The putt Na referred to was the 43-footer monster he prayed would break right shortly before the ball reached the cup for he knew it would critically stretch his lead to two shots with only one hole to go and bring his long-time dream to reality.
It did.
"It was left at the start and the putt goes right at the end," the 28-year-old said. "It was perfect, right on line where I wanted it, just left of the hole about three inches.
"Then I just kneeled down on one knee and was just praying that thing would come back. And sure enough it did. When I made that putt, I felt like I had the tournament in the bag."
Na, whose family moved from South Korea to the US when he was eight, had endured 210 previous starts on the PGA Tour and several near-misses before breaking his winless drought.
"I had a lot of thoughts going through my head throughout the whole round today," he said after posting three crucial birdies on the last four holes. "I pictured myself winning, pictured myself failing, but mostly I pictured myself winning."
Did he enjoy his PGA Tour victory breakthrough more because of his eight-year wait for success?
"Yes, I think so," he said.
"The biggest heartbreak for me was losing a playoff in 2005 in Tucson. I was so young. I had just turned 21 and lost in a playoff.
"I always think: 'Would I be in a different position if I had won then?' I don't know. But you know what, eight years was worth the wait."
Na, who had become the top junior player in the US when he turned professional at 17, had been a runner-up three times on the PGA Tour before winning on Sunday.
A player known for his deliberate pre-shot routine, TV viewers saw him play his unusual 'whiffed' shot when he ends up aborting his swing.
In Saturday's third round, he looked as if he had missed the ball and hit fresh air on the 15th tee, but PGA Tour officials later ruled there was no intent to execute a strike; he was simply aborting his shot.
"I do it probably once or twice a round," Na explained. "My (swing) transition is what I'm always working on and my bad habit is I get quick.
"On the way down, if my transition doesn't feel right, I try to stop, and obviously it's impossible. The only way for me to stop is I have to come up and go over the ball."
Na said he had spoken several times with PGA Tour officials to let them know that his aborted shot had become a habit.
"We had a big talk, and they said: 'It's not a big deal. As long as you don't make contact (with the ball), it doesn't matter'," he added.
TOP 10 LEADERBOARD
(US unless stated, Par 71)
261 Kevin Na 67 63 66 65
263 Nick Watney 65 67 64 67
266 Paul Goydos 66 66 66 68, Tommy Gainey 67 67 64 68
267 Spencer Levin 68 67 64 68, Tim Herron 65 66 67 69, David Hearn (Can) 69 67 66 65, Jhonattan Vegas (Ven) 63 67 69 68, Carl Pettersson (Swe) 66 67 66 68
268 Bryce Molder 68 66 67 67, Kris Blanks 66 65 66 71, Ben Crane 67 67 68 66, Kyle Stanley 69 64 69 66, Hunter Haas 71 61 72 64, Scott Piercy 67 65 70 66