Kerr leads as storms halt US Open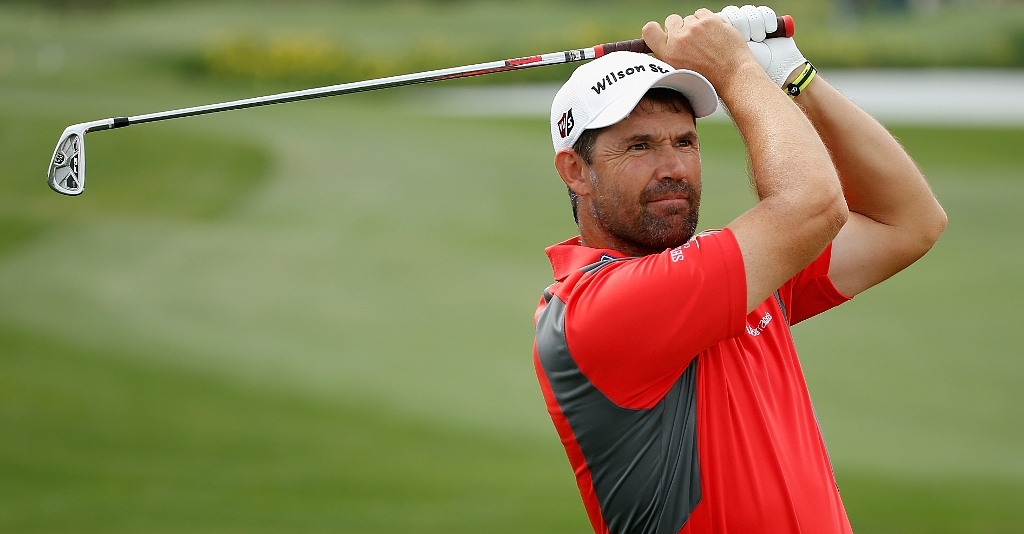 Christie Kerr won't be hitting her first shot on day two of the US Women's Open off a tee box.
Christie Kerr won't be hitting her first shot on day two of the US Women's Open off a tee box.
Instead it will be from a greenside bunker at the 15th .
This because that's where she was when the siren sounded to end play ahead of an approaching string of electrical storms – and where she remained, upset and shocked, three hours later when officials finally ended play for the day at The Broadmoor in Colorado Springs with most of the field still on the course or in the clubhouse.
As it is, Kerr is tied for the lead at 2-under with an un heralded Amateur Amy Anderson, who managed 12 holes before the unfortunate stoppage.
Kristy McPherson, one of the only 25 who managed to finish their rounds, was the clubhouse leader after posting a 2-over 73.
Kerr, in the meantime is critical of the way the suspension was handled.
I can't believe they called it (for the day). Shocking," Kerr told the media.
"I know there's a lot of stuff in the area, but it gets dark at 8:30 or 9 here. They could have waited.
"It's going to be a domino effect for the rest of the week. Usually they keep you here and try to get in as much (play) as possible. I guess the forecast looks so bad."
Anderson, a student at North Dakota State, suffered an early bout of the nerves before producing some excellent golf on an East Course at The Broadmoor that fully lived up to its reputation for being tough, unforgiving and very long – the longest in US Women's Open history.
She recorded two birdies on her front nine and made no bogeys in the 12 holes she completed.
"It's pretty exciting, I wasn't expecting it," Anderson said. I was pretty nervous on the first tee this morning and then settled down.
"I hit my first drive really good and that helped me calm down a little bit. Yeah, first-day leader. That's way more than I could have really imagined."
Defending champion Paula Creamer of the US and Taiwan's world number one Yani Tseng, paired in the same group, were among the late starters and had not even teed off when Thursday's play was suspended
Only five players of the 83 who teed off were under par, including 2008 champion Park In-bee of South Korea, after 17 holes, and Japanese Ai Miyazato, after 15.
Italy's Silvia Cavalleri was also at one under, having birdied the only hole she played — the par-four 10th.
Nine players were at even par, including twice U.S. Open champion Karrie Webb of Australia after 15 holes.
Hawaiian Michelle Wie, who has not finished in the top 10 of a major since 2006, was at seven over with one hole remaining and Alexis Thompson, the 16-year-old prodigy from Florida, was at five over after 15 holes.