Kemp and Diaz set Classic pace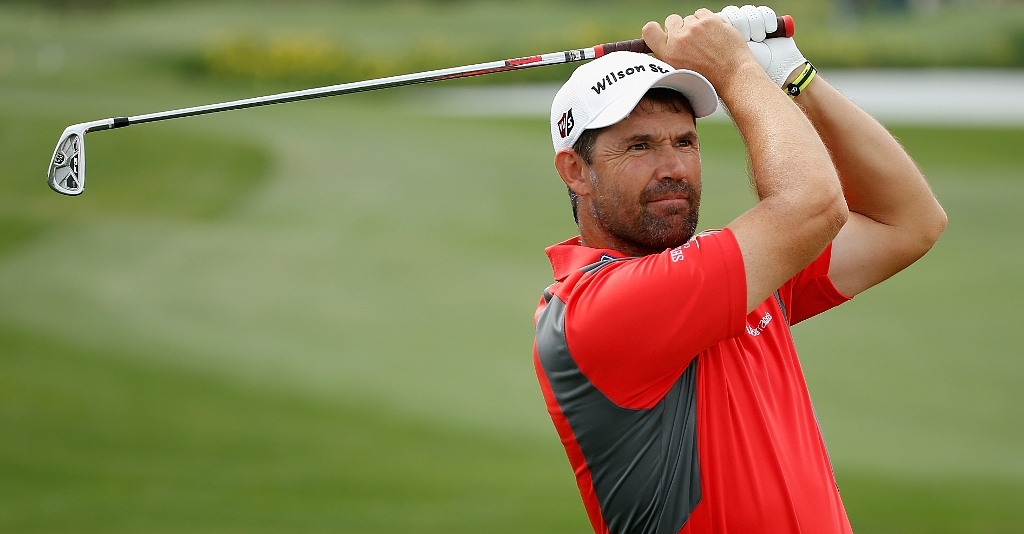 Sarah Kemp and Laura Diaz are tied for the lead at the halfway mark of the Jamie Farr Owens Corning Classic in Ohio.
Sarah Kemp and Laura Diaz are tied for the lead after the second round of the Jamie Farr Owens Corning Classic in Ohio.
Australian Kemp shot a scintillating joint best-of-the-day eight-under-par 63 while Diaz carded 67 as the pair reached halfway at 11-under – one clear of Morgan Pressel (68).
Starting on the back nine at the Highland Meadows Golf Club, Kemp made a
steady start as she carded three birdies whilst dropping a shot on the par-four 12th to reach the turn at two under.
However, the 23-year-old then reeled off six birdies, including four successive from the fifth, to move into a share of the lead.
She said later: "I just tried to stay in the moment. I knew I was playing good. My putter was amazing. I don't know how many putts I had, but I don't think it was many.
"I just tried to have fun, and tried not to think about how many birdies I was making."
American Diaz joined her there with four birdies in her final six holes as she sank a a 12-foot birdie putt on her final hole to card a bogey-free 67.
"I didn't make any birdies on my front side, but I just tried to stay patient out there," she told reporters after her round.
Pressel, alone in third, likes her position but says she will have to produce her best golf to win the tournament.
"It's a crowded leaderboard, with very good players at the top," she said. "It's going to take two more days of really good golf, and lots of good birdies to make it to the top I think."
South Koreans Lee Seon-Hwa and Shin Jiyai and American Natalie Gulbis are tied fourth at nine under for the tournament, two shots off the lead.
Lee matched Kemp's superb 63, Gulbis fired a 65 while Shin carded a 67.
Michelle Wie, still seeking a first win on the LPGA Tour but playing much improved golf this year, remains very much in the hunt.
She shot a 69 to finish alongside five others at eight-under – just three shots off the pace.
World number one Lorena Ochoa is lurking a further shot back at -7 after a bogey-free 68.
Sung Ah Yim (-6) produced the shot of the day as she recorded her third LPGA Tour career hole-in-one. It came on the par-3, 138-yard sixth hole with a 7-iron.
Collated second round scores & totals in the LPGA Tour Jamie Farr Owens Corning Classic Presented by Kroger, Highland Meadows Golf Club, Sylvania, Ohio, United States of America
(USA unless stated, par 71):
131 Laura Diaz 64 67, Sarah Kemp (Aus) 68 63
132 Morgan Pressel 64 68
133 Ji-Yai Shin (Kor) 66 67, Seon Hwa Lee (Kor) 70 63, Natalie Gulbis 68 65
134 Lindsey Wright (Aus) 66 68, Michelle Wie 65 69, Eunjung Yi (Kor) 68 66, Kris Tschetter 67 67, Suzann Pettersen (Nor) 65 69, Kyeong Bae (Kor) 70 64
135 Jin Joo Hong (Kor) 68 67, Lorena Ochoa (Mex) 67 68, Hee-Won Han (Kor) 69 66, Song-Hee Kim (Kor) 64 71, Jee Young Lee (Kor) 66 69, Jane Park 69 66, Soo-Yun Kang (Kor) 69 66, Allison Hanna-Williams 67 68
136 Il Mi Chung (Kor) 68 68, Wendy Ward 70 66, Maria Hjorth (Swe) 68 68, Sung Ah Yim (Kor) 68 68, Ya-Ni Tseng (Tai) 68 68, Ashleigh Simon (Rsa) 67 69, Birdie Kim (Kor) 69 67, Nicole Castrale 70 66, Shanshan Feng (Chn) 68 68, Janice Moodie (Sco) 67 69
137 Minea Blomqvist (Fin) 66 71, Eun Hee Ji (Kor) 68 69, Young Kim (Kor) 70 67, Cristie Kerr 66 71, In-Bee Park (Kor) 66 71, Michele Redman 67 70, Russy Gulyanamitta (Tha) 67 70, Karine Icher (Fra) 68 69, Se Ri Pak (Kor) 70 67, Anna Nordqvist (Swe) 67 70, Moira Dunn 70 67, Karin Sjodin (Swe) 69 68, Katherine Hull (Aus) 68 69, Helen Alfredsson (Swe) 67 70
138 Reilley Rankin 68 70, Anna Grzebien 71 67, Christina Kim 70 68, Silvia Cavalleri (Ita) 69 69, Ai Miyazato (Jpn) 69 69, Rachel Hetherington (Aus) 72 66, Jimin Kang (Kor) 69 69, Sophie Gustafson (Swe) 68 70, Hye Jung Choi (Kor) 68 70
139 Jeanne Cho-Hunicke 69 70, Chella Choi (Kor) 67 72, Irene Cho 70 69, Beth Bader 67 72, Meena Lee (Kor) 68 71, Brandi Jackson 71 68, Amy Yang 71 68, Haeji Kang (Kor) 72 67, Mikaela Parmlid (Swe) 69 70, Jimin Jeong 69 70, Meaghan Francella 67 72, Jeong Jang (Kor) 71 68
140 Heather Bowie young 71 69, Juli Inkster 69 71, Katie Futcher 70 70, Brittany Lang 72 68, Angela Stanford 67 73, Allison Fouch 70 70, Jennifer Rosales (Phi) 71 69, Sun Young Yoo (Kor) 68 72, Shi Hyun Ahn (Kor) 68 72, Na Ri Kim (Kor) 67 73, Anna Rawson (Aus) 71 69, Candie Kung (Tai) 68 72, Kris Tamulis 72 68, Meredith Duncan 71 69, Na Yeon Choi (Kor) 73 67, Shiho Oyama (Jpn) 71 69, Momoko Ueda (Jpn) 71 69, Eva Dahllof (Swe) 71 69
—————–The following players failed to make the cut——————–
141 Taylor Leon 70 71, Joo Mi Kim (Kor) 71 70, Anja Monke (Ger) 69 72, Paige Mackenzie 72 69, Maggie Will 68 73, Kristy McPherson 71 70, Leta Lindley 72 69, Marisa Baena 71 70, Ji-Young Oh (Kor) 71 70, Becky Morgan (Wal) 69 72, Stacy Lewis 70 71, Marcy Hart 71 70
142 Stacy Prammanasudh 71 71, In Kyung Kim (Kor) 68 74, Brandie Burton 69 73, Jamie Hullett 70 72, Julieta Granada (Par) 71 71, Jeehae Lee (Kor) 69 73, Jackie Gallagher-Smith 71 71, Mindy Kim 73 69, Vicky Hurst 70 72, Carolina Llano 71 71, Mollie Fankhauser 71 71, Johanna Mundy (Eng) 70 72, Lisa Strom 70 72, Amy Hung (Tha) 71 71
143 Stephanie Louden 70 73, Karen Stupples (Eng) 70 73, Kim Hall 71 72, M.j Hur (Kor) 69 74, Pat Hurst 73 70, Amanda Blumenherst 73 70
144 Michelle Ellis 71 73, Jill McGill 70 74, Alena Sharp (Can) 70 74
145 Giulia Sergas (Ita) 71 74, Louise Friberg (Swe) 73 72, Brittany Lincicome 74 71, Sarah-jane Smith (Aus) 72 73, Diana D'Alessio 71 74, Dorothy Delasin 69 76
146 Erica Blasberg 74 72, Louise Stahle (Swe) 73 73, Hee Young Park (Kor) 71 75
147 Young-A Yang (Kor) 75 72, Mika Miyazato (Jpn) 74 73, Meg Mallon 77 70, Lorie Kane (Can) 71 76, Charlotte Mayorkas 72 75
148 Michelle McGann 74 74, Becky Lucidi 77 71, Carin Koch (Swe) 71 77, Maria Hernandez (Spa) 74 74, Angela Jerman 76 72
149 Jin young Pak (Kor) 74 75, Audra Burks 72 77, Leah Wigger 73 76
150 Laura Davies (Eng) 76 74
154 Angela Park (Bra) 73 81
WD: Sarah Lee 68, Young Jo 74, Aree Song 75