Kaymer turns caddie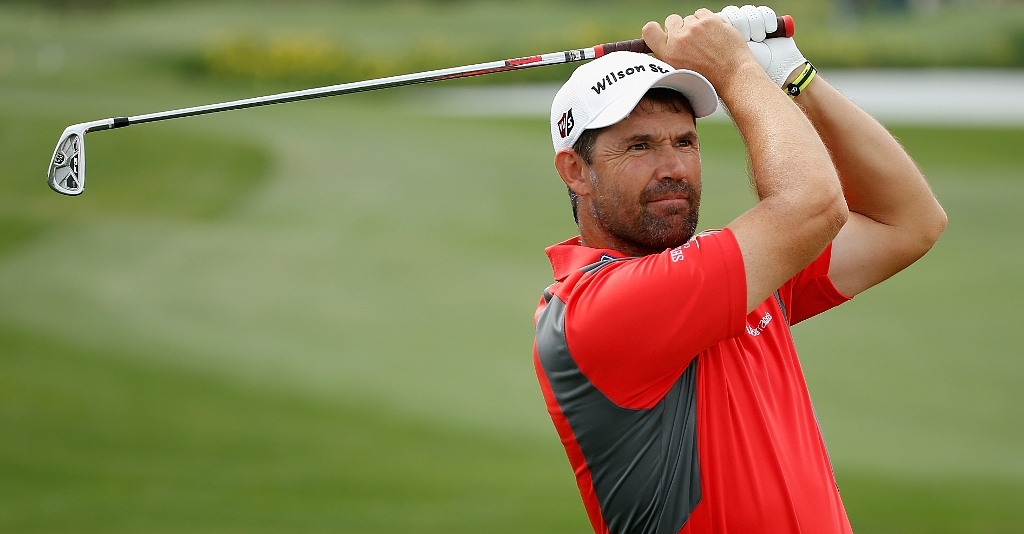 The LET's Q-School began this week and one hopeful has Europe's number one player carrying her bag.
Two months ago Allison Micheletti was treading the fairways of Celtic Manor, supporting her boyfriend Martin Kaymer as he sought to win the Ryder Cup for Europe; this week she is pursuing her own golfing dreams on the fairways of La Manga.
From WAG to women golfer is the journey Micheletti is hoping to make at the Ladies European Tour Qualifying School Pre-Qualifying stage.
And not only does she have the support of Europe's number one player, who just last week won the European Tour's 2010 Race to Dubai, but he completed another race to get to Spain from the middle east in time to carry her bag in the second round.
English LET player Rebecca Hudson (@BecsHudson) tweeted prior to Tuesday's second round: "Martin Kaymer is caddying for his girlfriend at Pre-Qualifying. Hope he gets the yardages ok!!"
The German could have spent this week chasing world ranking points at the Chevron World Challenge in California but, like a true gent, instead chose to support the aspirations of his girlfriend.
The flight from Dubai to California was also documented on twitter by Ian Poulter and Graeme McDowell: it was a 16.5 hour monster. Fortunately it was a shorter trip from Dubai to La Manga for the golfing superstar turned bagman.
Very little is known about the American Micheletti which is no great surprise because the reserved Kaymer has always preferred to let his golf do the talking.
He was said to have let his hair down a little after the Ryder Cup success but it would be hard to imagine any modern golfer less likely to become part of a high profile relationship.
Micheletti did, however, cause something of a stir after Kaymer's win in the PGA Championship – Google search her name and you discover a host of sites desperate to know more about the glamorous girl on his arm.
But the only certain information comes from her golf profile at the Furman University sports website (she represented the Furman Paladins) which reveals that she took up golf competitively only when a junior at high school.
Kaymer was a very fine soccer player in his youth and it seems Micheletti was too, transferring from soccer and basketball to golf and being named the high school's all round best athlete.
Prior to entering the LET's Q-School Micheletti did contend in the Murcia Ladies Open, also played at La Manga, and part of the LET Access Series (effectively a feeder tour). She recorded rounds of 86 and 80 to miss the cut.
She has not turned professional – she is playing Q-School as an amateur – and her aspirations are unclear.
There have been surprisingly few relationships between male and female professional golfers (at least as far as we know) so it would be a novel experience to see them both on their respective tours – not to mention a glamorous and high-profile prospect for the LET.
Unfortunately Micheletti started her tournament with a round of 89 which leaves her facing a huge mountain to climb in order to progress to the final stage.
If anyone can provide inspiration, however, it surely must be the hugely impressive German who has, in just five years, become a major championship winner, Ryder Cup star and third ranked player in the world, as well as a golfer admired and respected not just for his game, but also for his polite and calm personality.
Those latter qualities might make him as good a caddie as he is a player – let's hope he gets those yardages correct!