Kaymer to come out smoking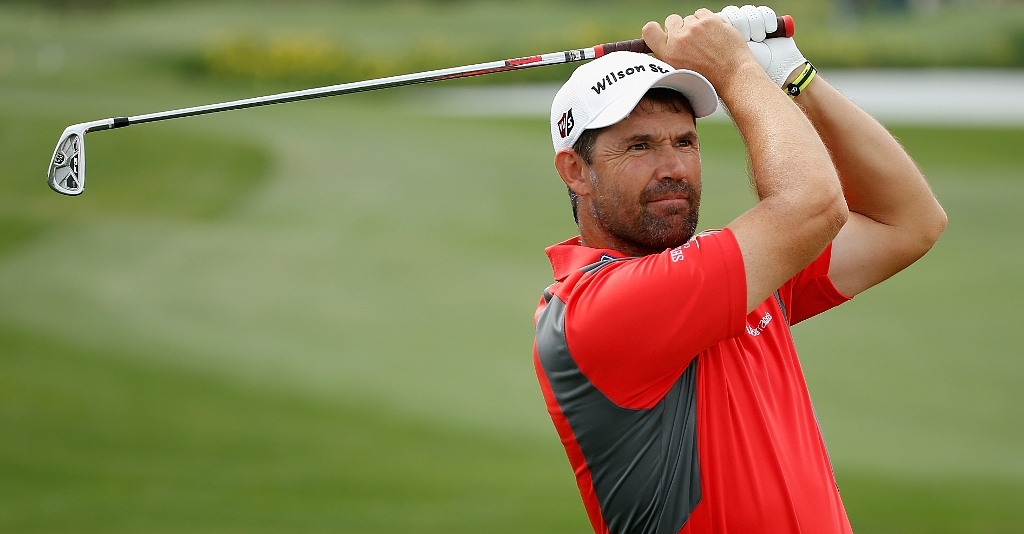 If anyone is going to be fired up teeing off in the BMW International Open in Cologne this week, it is most likely to be German No 1 Martin Kaymer.
This not only because the recently beleaguered 2010 PGA Champion ran into a welcome return of form at last week's US Open where he finished in a respectable joint 15th place and is mustard keen to keep the momentum going when the 24th edition of this week's tournament makes its first visit to the 7,289 yard, par 72 Golf Club Gut Larchenhof.
It's also because Gut Larchenhof, Germany's only course designed by Jack Nicklaus, is just 20 miles from his 'hometown' of Dusseldorf which pretty much ensures that Kaymer, the 2008 winner in this long-running tournament, will be strongly encouraged all week by large and enthusiastic galleries.
In addition to all this, Kaymer also claims to have warm memories of this week's venue, having finished in a tie for eighth place when he last played there in the Mercedes-Benz Championship.
Looking back at his 2008 BMW triumph when her went into the final day with a six-stroke lead after an opening 68, a stunning 63 and a rock-solid 67,but then saw Søren Hansen overturn an eight-shot deficit in the final round and had to win the play-off against the Dane with a birdie at the first extra hole to become Germany's first winner of the title, Kaymer said: "Obviously I have very happy memories of my win in 2008, which was probably the most emotional victory of my career.
"A lot has happened since then but I'll never forget that week for as long as I live. It was a very special moment for me – and also for the fans.
Kaymer has won eight more European Tour titles since that victory, including his first Major at Whistling Straits, but the current World Number 13 has set his sights on coming up with another rousing four days of golf on home soil as he bids to cement his place in Jose Maria Olazabal's Europe team for September's Ryder Cup battle against the USA.
He concedes that the course is not the one on which he won the title in 2008, but adds that Gut Larchenhof could be an advantage to him, saying: "The tournament is obviously at a different venue this week, but I know the course very well and it's great that BMW takes the tournament to different parts of the country, especially as there are lots of golf fans in West Germany.
"It'll be great for my friends and family to come along, because I only live 20 minutes away from the course, and it'll also be great for me to sleep in my own bed, which is very rare at a tournament."
Kaymer also feels that after playing the ultra tough course set up for the US Open last week where even the winner, Webb Simpson, finished with an over-par total (1-over 281), scoring low will be a lot easier this week.
"After playing at the Olympic Club last week, I'm sure I'll find birdies a bit easier to find here this week. You can afford to be much more aggressive and the greens are very good, so I expect to see some low scoring. Hopefully I can take my form from the US Open into this week and give the fans something to cheer about."
Another celebrated German hero who can expect to have the crowd cheering is veteran, two-time Masters champion Bernhard Langer, who though finishing as the runner-up on five occasions, most recently behind Sweden's Niclas Fasth in 2007, has yet to win the event .
But like Kaymer, the reigning 2010 Senior Open Champion does have good memories of Gut Larchenhof for it was here in 2001 that he won the last of his four German Masters titles
Other players in this week's field who have won the German Masters at Gut Larchenhof include Spaniard Sergio Garcia (1999), who finished in a tie for 38th place at last week's US Open Championship; South Africa's two-time US Open champion Retief Goosen (2005), who finished in the top ten at the Olympic Club last week; his compatriot, James Kingston, who won in 2009; Scotland's Colin Montgomerie, who won in 1998 and then took the BMW International Open title the following year, and former US Open champion, Michael Campbell of New Zealand, who won in 2000;
Montgomerie is also just one of nine past winners of the BMW International Open playing in this week's edition.
The others are two-time champion Thomas Björn of Denmark (2000 and 2002), American John Daly (2001), the Spanish veteran Miguel Angel Jiménez (2004), England's David Howell (2005) and David Horsey (2010), the Swedish duo of Henrik Stenson (2006) and Nicolas Fasth (2007) and this week's defending champion Pablo Larrazábal.
The Spaniard won last year's title when he defeated fellow countryman Sergio Garcia in a play-off after they had tied with 16-under par 272 totals at Golfclub München Eichenried.