Kaymer puts foot down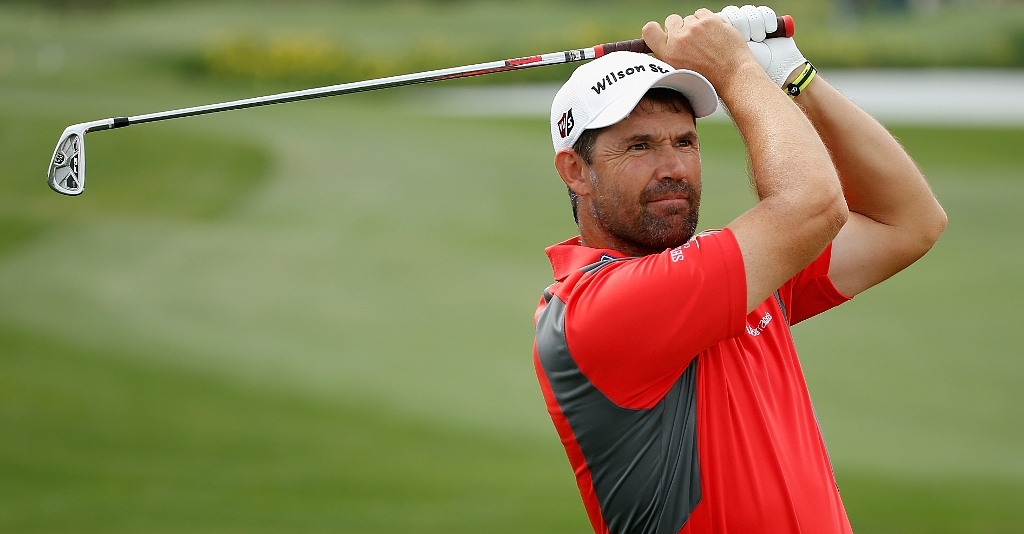 Martin Kaymer raced up to second after day two of the French Open and then promised no go-karting before the Ryder Cup.
Martin Kaymer gave a promise tonight after staying in the hunt for a second successive French Open title – no more go-karting before the Ryder Cup.
The 25-year-old German added a 67 to his opening 66 at Le Golf National near Paris to be just one behind Spaniard Alejandro Canizares at halfway.
Last year Kaymer beat Lee Westwood in a play-off on the course, then went to the Scottish Open at Loch Lomond and won there as well.
But just a few weeks later he broke three toes crashing into another go-kart and was forced out of the game for two months.
Currently sixth in the race for places in Colin Montgomerie's side for Celtic Manor in October Kaymer said: "I went go-karting again earlier this year, but there will definitely be no more before the Ryder Cup."
Both he and Canizares, son of 1989 cup hero Jose-Maria, had their rounds interrupted for nearly two and a half hours by a thunderstorm.
At that stage they were two behind Dutchman Robert-Jan Derksen, but Canizares then had four birdies in his last five holes for a second 66 in a row and Kaymer birdied the 10th, 14th and 17th.
"My dad is coming tomorrow, so I'm really looking forward to the weekend," added world number 11 Kaymer.
Canizares, whose one previous victory came in Russia four years ago, had to return to the qualifying school last November, but fellow graduates Simon Khan and Fredrik Andersson Hed have already lifted trophies and the 27-year-old from Madrid hopes to do the same on Sunday.
Lee Westwood and Ian Poulter, both doubtful before the start with leg problems, are three under after rounds of 69 and 67 – but with less than two weeks to go to the start of The Open Westwood was limping badly over the closing stretch.
The world number three went to hospital for a check-up on Wednesday after it was feared he might have a blood clot, but tests proved otherwise and he revealed he has been battling with a sore Achilles tendon for seven months.
"I think I just need to ice it," he said. "It doesn't hurt when I swing – I guess a little bit on the way through – but it's the walking.
"It doesn't feel very nice on short, sharp hills and there are a lot of them around here."
Westwood had a hat-trick of birdies early on, but bogeyed the 17th for the second day running and put his tee shot into the lake for a double-bogey five at the short second.
He came back, though, with further birdies on the sixth and seventh.
Poulter was pleased with his recovery from a bad reaction to an insect bite on Monday and did not drop a stroke.
Rory McIlroy and Luke Donald, the other world top-10 players in the field, were both three under as well, but Montgomerie missed a 15-foot birdie putt on the last and missed the cut by one on two over.
It is now over two years since he had a top-10 finish.
French star Jean Van de Velde, who in only his second event of the year began with a 66 for joint second place, set off again with a double bogey and with a 76 fell right back to level par.