Kaymer praises Donald and Westwood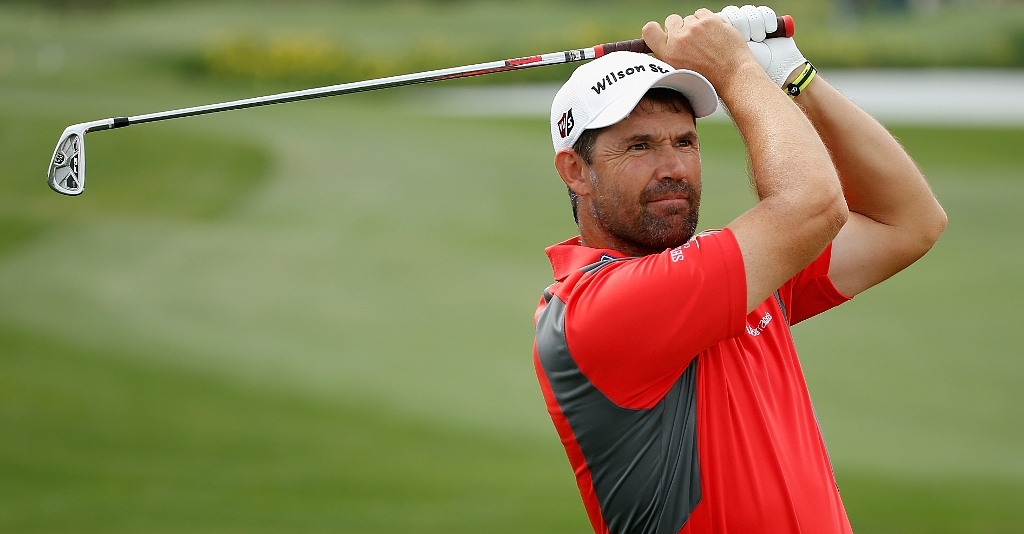 Martin Kaymer thinks that together, Lee Westwood and Luke Donald make up the perfect golfer.
Martin Kaymer thinks that together, Lee Westwood and Luke Donald make up the perfect golfer.
Kaymer, No 3 in the world, was of course speaking about the world No 1 and 2, as all three prepare to participate in the Volvo World Matchplay Championship on Spain's Costa del Sol this week.
For Westwood, it's a chance to pick up his third victory in a row, while Donald is on a dream run of 12 top-10 finishes in his last 13 starts.
"I think the perfect golf player at the moment would be the long game from Lee Westwood and the short game from Luke Donald," said Kaymer, whose brother Philip will carry his bag at Finca Cortesin after the German split from Scot Craig Connelly on Sunday night.
Not that each golfer isn't working hard on getting the other parts of their games working as well as their traditional strengths around the course. Donald has been putting in a lot of work on his long game, and he believes it's starting to pay off.
"It's definitely going the right way," he said.
"Look at my stats on the US tour – average 70-plus percentage greens in regulation and last week (at the Players, where he finsihed fourth) 70% fairways hit too."
"The goal is always two-thirds in each as a minimum and I think I'm around that both now, which is up five or six per cent since last year."
Donald will never be one of the game's big hitters, though. He's improved his length somewhat, but it still only lifted him from 177th in the driving distance stats to 154th.
With Rory McIlroy and Graeme McDowell also set to be in the field, the matchplay tournament can boast five of the world's current top six golfers, though Tiger Woods and Phil Mickelson are still the bookies' favourite for the US Open next month.
"That's because people are still putting money on Tiger – they believe in him," said Donald.
Asked if it was a true reflection of the current situation, though, he added: "Probably not, but obviously he (Woods) needs to prove that he's playing a little bit better.
"Obviously Tiger has had some personal issues and it's affected him on the course a little bit.
"And now, with his added injury scare, there's a little bit more of an unknown there."
Westwood, meanwhile, is chasing his third consecutive title after wins Indonesia and Korea, and kicks off against Dane Anders Hansen on Thursday.
Despite the looming challenge, the Englishman can't help but think ahead to next week's BMW PGA Championship at Wentworth, where he'll lock horns wit the best in the world once again.
"Hopefully we'll have a typically balmy British spring-summer, everybody will be in T-shirts and there will be 100,000 people there," he said.
"Next week's going to be one of the strongest and best fields that I think the PGA Championship has ever had, so if that doesn't get them out nothing will.
"It's the first thing I think a country has had one and two in the world other than America and it just shows you the state of English and British golf right now.
"We have two Northern Irishmen in the top six, Paul (Casey) at ninth and people like Ian (Poulter) right up there as well."