Kaymer: PGA will be tough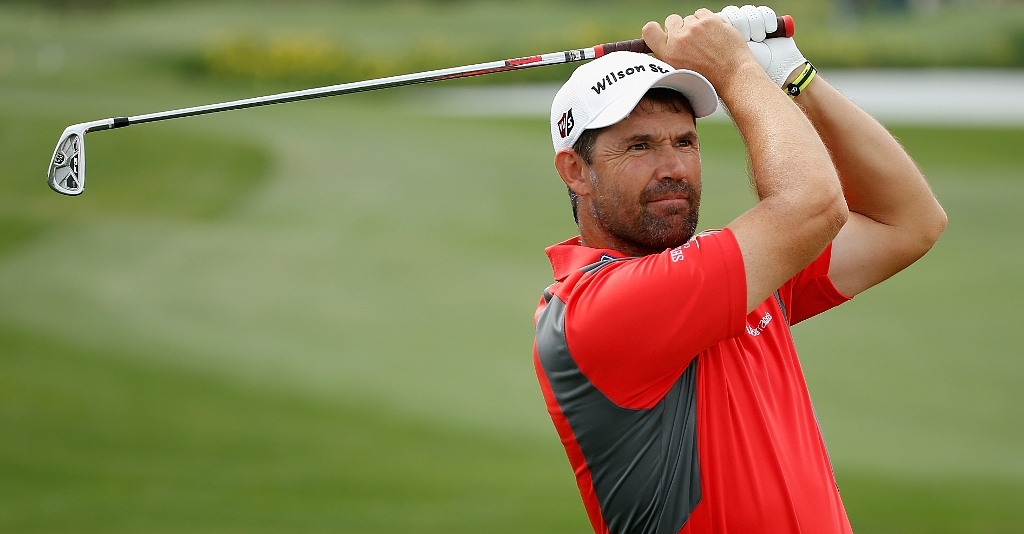 Martin Kaymer isn't expecting to see any double digit sub-par totals when he defends his US PGA title in August.
Martin Kaymer isn't expecting to see any double digit sub-par totals when he defends his US PGA title at the Atlanta Athletic Club in August.
The German made this clear on Monday after getting his first glimpse of the storied Atlanta club where the late, great Bobby Jones cut his golfing teeth before he went off and helped establish the famed Augusta National Golf Club, home of the Masters.
The Atlanta AC has been selected as this year's battle ground for the US PGA Championship, traditionally the fourth and final Major of the season, and Kaymer's most prized title.
He won it at Whistling Straits last year when he matched Bubba Watson's 11-under 72-hole total and then beat the big-hitting American in the three-hole play-off.
On Monday, as the defending champion, he was given a chance of getting his first look at the Atlanta course when he played it as part of a media day to celebrate the fact that the grand old club is about to join an elite group of only four other US courses that have hosted the PGA on three or more occasions
To date two PGA championships have been played there, the first in 1981 when Larry Nelson won it with a 7-under 72-hole tally, the second when David Toms triumphed with a 15-under total in 2002..
After his round on Monday Kaymer told the media that he would be surprised if anyone gets anywhere near 15-under on a course that was lengthen quite considerably and given a lot more teeth some five years ago
"I don't see a guy winning it with 15, 16 or 18 under par. I just struggle to see that," Kaymer said.
"I'm sure they're going to change the rough a little bit, as well. The greens are gonna be firmer and faster. So I'm expecting a single-digit under par score – that would be my guess for winning here."
The club's Highlands Course, where all the PGA Championships at AAC have been, and will be staged, underwent a 2006 facelift that lengthened several holes, made many of its bunkers more difficult and brought water into play on more holes.
It's now a different track from the one on which Toms triumphed more than a decade ago, but Kaymer neverthelss can understands why the nedium-hitting American succeeded as he did.
It's a course that emphasizes precision and accuracy over raw power, which perfectly suits the Toms game.
"I know they've changed it a little bit, but I can see why David Toms won here ," Kaymer said.
"He's not one of the longest hitters on tour, but he's very straight."
Kaymer played the course on Monday with PGA of America president Allen Wronowski, who reported afterwards that the 26-year-old German star had shot a "2 or 3 under round, at least" in his first visit to the club.
Wronowski said he wouldn't be at all surprised to see Kaymer successfully defend his PGA Championship there in August.
"It was pretty doggone impressive," the PGA chief said.
"He drives the ball eight miles. … He's got to be one of the longest players ever. He can't weigh more than about 155 and he hits it 320 yards – and outside of that he's got the touch of a surgeon around the greens.
"If you looking for a chink (in his armor), I couldn't find it," he said. "I would say there's a pretty good chance of him defending. He was a couple under par today and it was a cakewalk."
The current World No 3 didn't go as far as Wronowski and suggest that he had a good chance of repeating his Whistling Straights triumph
Kaymer knows that PGA Championship field is normally the strongest of all the majors – no places are reserved for old champions – and recalled that 97 of the world's top 100 players competed at Whistling Straits.
Kaymer expects this year's championship to be every bit as competitive and says, "I think it will be a big advantage if you hit the fairways. It's a longer golf course now, but still, you'll have to strike the ball well.
"I like those golf courses where you have to hit it straight and it's not only a putting competition, where you boom it down there and then chip it on the green and putt..
"Here, it's long and you have to be precise, so it will be a very difficult challenge."