Kaymer in crushing win at Abu Dhabi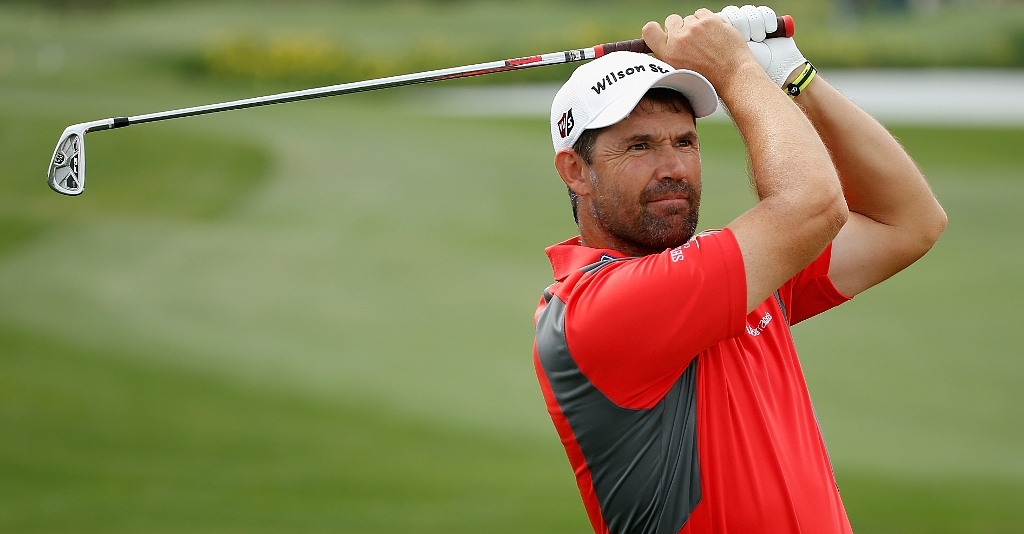 Martin Kaymer on Sunday ousted Tiger Woods as the World No 2 with a crushing win at the Abu Dhabi HSBC Championship.
Martin Kaymer on Sunday ousted Tiger Woods as the World No 2 with a crushing win in defence of his Abu Dhabi HSBC Championship.
The reigning US PGA Champion and Race To Dubai winner in 2010 looked unstoppable as he bestrode Sunday's final round like a colossus, the German marching imperiously to a eight-stroke victory over another of the young Lions of Europe, Rory McIlroy, with a closing 6-under 66 that gave him a record 24-under 264 aggregate.
The German needed only a top-seven finish to take over as The World No 2 from Woods, but won at a canter from a field which included all three of the other reigning Major champions as well as Lee Westwood, who, though finishing way down the scoreboard in 64th place, all of 26 shots off the winning pace, nevertheless retained the World No 1 Crown and for the first time since Nick Faldo and Bernhard Langer were the highest ranked golfers on the planet 18 years ago, an Englishman and a German once more rule the roost in World Golf.
Woods, who missed playing in Abu Dhabi, will get his 2011 season away at Torrey Pines on Thursday in third place on the rankings list for the first time since October 2004.
Kaymer, whose victory in Abu Dhabi was his third in four years and thus enabled him to take home the event's magnificent Falcon Trophy, played impeccable golf all week, dropping just one shot in his 100th European Tour event as he swept away the strongest field of the season.
The 26-year-old started with a five-shot lead and he got off to a flyer with birdies at the second and third, which McIlroy bogeyed before another dropped shot at the fifth left Kaymer eight clear.
The young Ulsterman hit back with a birdie at six, and he matched Kaymer's birdie four at the long 10th before pulling another shot back at the next to reduce the arrears to six.
But the cool, unflappable PGA champion responded with further birdies at 13 and 16, and he capped a sparkling week with another at the last to post his remarkable record 24 under-par 264 total..
McIlroy, signed for a closing 69 which was good enough to clinch outright second place on 16 under,
Retief Goosen vaulted into a share of third after matching the best round of the tournament.
The South African birdied five of the first seven holes and went on to return a flawless 64 as he joined Graeme McDowell in joint third place on 14 under.
McDowell, the current US Open Champion, is now alone in 4th place in the World Rankings with Phil Mickelson, who has move out of last week's rare rankings tie with McDowell, into fifth place
The Northern Irishman closed with an error-free 67 – including three birdies in four holes from the 13th – in his last appearance before taking a month off.
"He's killing us," said Goosen after shooting his 64
"I have never seen anything like it and certainly never anything better here than 20 under.
Kaymer has had only one bogey in his last 60 holes here – and he has had only two in his last 97 on what he now jokingly calls "my home course".
He has finished first, second, first and first since missing the halfway cut on his maiden visit to Abu Dhabi in 2007 – and is now a cumulative 80 under par in the event..
McIlroy, also emerging this week from a long winter break during which he suffered swine flu, will be delighted by his three eagles and 18 birdies this week, but he won't be too happy with his eight bogeys which were considerably more than Kaymer's one.
Nobody is likely to have more regrets about this tournament, though than Padraig Harrington
He was lying second when he was disqualified over a ball-marking incident on Thursday and was forced to take on a a commentating role as a result.
The Irishman, a three-time major winner, was as impressed as anyone by Kaymer.
"He's probably the most formidable player in the world when he is leading," said the Dublin native.
"He seems to intimidate the rest of the field into believing that if he gets in front he is going to win."
Kaymer was humble after his victory.
He said: "Hopefully I can stay there for a while. It is definitely nice to take over from the player who, for me, is the best in the world."
Of his stunning victory, the composed 26-year-old said: "It is just a perfect golf course for me,
"Indeed, I consider it as my home course, I always play well here. If you win straightaway as I did today it is a great start to the season. I hit a lot of fairways (he missed only one) and my putting was amazing."
Indeed it was – as everything else was too, including his superbly accurate driving, his exquisite iron play and his sensible, no-nonsense course management.
More Majors could quite easily be coming his way this year. He has had 'major star' stamped all over him throughout these past few days