Kaymer eyes double glory in Dubai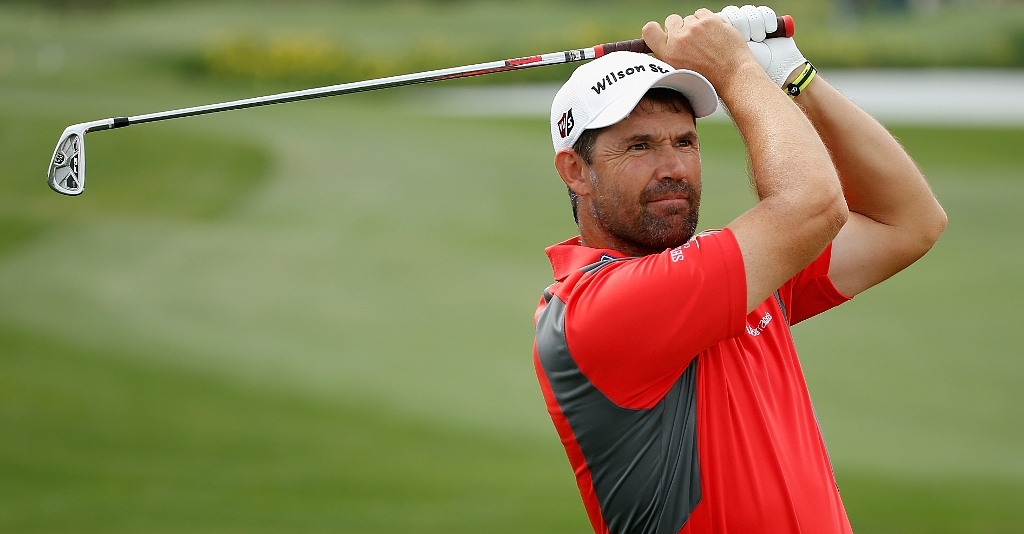 Martin Kaymer has edged closer to the European Tour money list crown – and possibly the world number one spot too.
German Martin Kaymer has edged closer to the European Tour money list crown – and possibly the world number one spot as well – after another great round of golf on Thursday.
The 25-year-old German winner of this year's US PGA Championship, went head to head with Northern Ireland's Graeme McDowell, his only remaining challenger in the Order of Merit race, in the first round of the Dubai World Championship on Thursday and it left McDowell admitting that he had been "left in the dust literally".
Needing a top three finish in this critical duel in the desert to have any chance of wrenching away the 2010 European Tour crown from the German, McDowell is down in joint 25th spot after opening with a disappointing level par 72.
Already holding a lead of nearly £250,000 when the two teed off at the back of the field, Kaymer sank a 192-yard seven-iron for an eagle two at the third and boosted by that, surged away to open his account at Jumeirah Estate's Earth Course with a 5-under par 67
That put him alone in third place, two strokes off the lead held by Sweden's Robert Karlsson, Europe's number one two seasons ago.
Karlsson came in from the cold of a injury-hit, lack-lustre season to shoot a sparkling 7-under 65 that put him one shot clear of early clubhouse leader Noh Seung-Yul, Korea's latest rising star.
Kaymer and McDowell played the first round together, but Kaymer reckons they exchanged "maybe two or three sentences" during the four hours they spent together.
And one of them was a simple "well done" from the Northern Irishman after Kaymer had followed a birdie on the long second with an eagle two at the 452-yard next.
The US PGA champion sank a 192-yard seven-iron for that and says of it: "I think the last time I holed out from the fairway was on the Challenge Tour.
"I never got that lucky, but it's the right week – the most important of my career so far – to get lucky."
McDowell, the reigning US Open title holder, had already noticed a "definite stand-off" between the pair when they were pictured together with their major trophies on Tuesday.
"We get along well, don't get me wrong. But I just wanted to focus on my game and he wanted to do the same," McDowell said.
The Northern Irishman, who has been suffering from a head cold all week, will tee off nearly 2½ hours earlier that Kaymer in the second round and is nowhere near to throwing in the towel.
"It frustrated me a little bit playing with him because he was playing so well," he said.
"He kind of left me in the dust literally out there, so it's great to get away from him and the distraction tomorrow.
"In the morning there will be a little less grain on the greens and they will be a little less scuffed up. It should be a good chance to make some putts.
"He's a pretty emotionless guy and would be a helluva poker player. He's a cool customer – there were no signs of any nerves and I was very impressed."
Asked about his own health he commented: "No room for excuses. I have to come out and feel 100 per cent and ready to go.
"I'm here to do a job and I certainly haven't shot myself in the foot just yet. He's five ahead of me, that's all."
Kaymer insists he does not have room in his head to think about the world number one situation.
A top two finish, but more likely a win, could take him ahead of Westwood, whose defence of the tournament started with a three under 69 for a share of fifth place.
Karlsson was Europe's number one two years ago, but then suffered a retina problem and after taking a three-month break did not even make the 60-strong field for last year's Dubai finale
This is therefore his debut in the event, therefore – and he very nearly kicked off by breaking Westwood's course record.
After an eagle at the long 14th, where he sank a 114-yard pitch, and birdies at the 16th and 17th he stood eight under and needed a four on the 620-yard last for a 63.
Instead he drove poorly up against a tree, ran up a bogey six and so saw his lead over Korean teenager Noh Seung-yul shrink to one.
Westwood is still suffering from the calf muscle injury that has bothered him most of the year.
"Everybody's got to remember I'm still rehabbing," he said. "I've not been able to work on my game and it does not help that it's as hot as it is – it makes it swell.
"I'm hoping it'll be back to 100% next season and I'm looking forward to not having to worry about an injury.
"I showed I was rusty and was not competitive sharp, but I hit only two iffy shots all day.
"I've played once in the last five weeks (he was runner-up in Shanghai at the start of this month) and was 18 under.
"That's pretty good going and I'm pleasantly surprised how I'm playing."
He has also joined Tiger Woods in becoming a recent recruit to the ranks of the golfing Twitterers.
"I hope I don't become hooked on it like Poulter and Fred (stablemate Andrew Flintoff), but it sounded like they were having all the fun and I wanted to gatecrash the party."
With Poulter, winner of the Hong Kong Open on Sunday, also starting with a 69 they will be playing partners in the second round.