Kaymer admits to Tiger nerves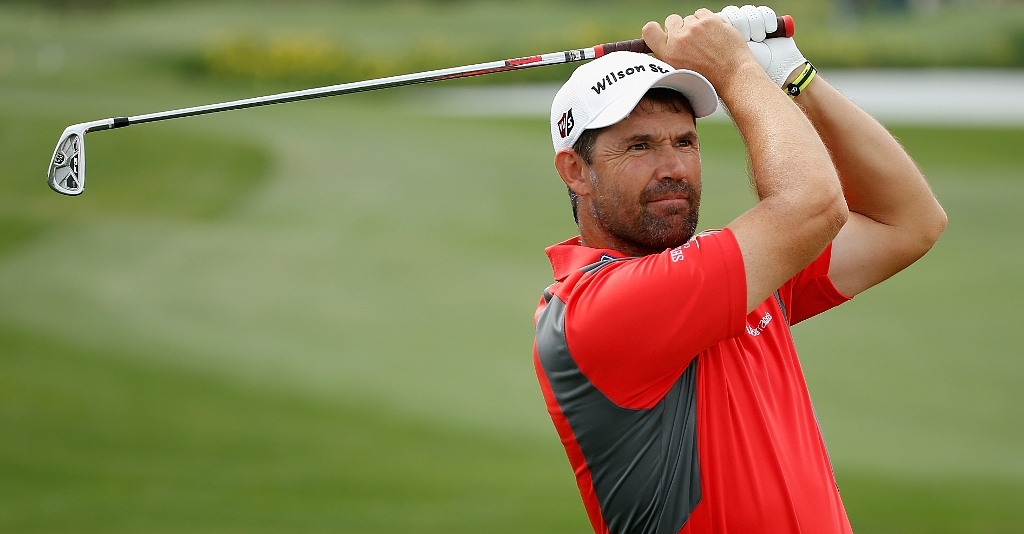 Martin Kaymer has admitted he felt more nervous than usual when playing with Tiger Woods on Thursday.
Martin Kaymer admitted he felt more nervous than usual when playing with Tiger Woods in the opening round of the Omega Dubai Desert Classic on Thursday.
The German young gun, who is ranked one place above Woods at number two in the world rankings, was partnering the American for the first time ever in tournament play.
"It was nice, I enjoyed it," Kaymer told Sky Sports. "I always wanted to play with him and obviously here in Dubai it's exciting to have the top three in the rankings together.
"Of course you're little bit more nervous the first two, three holes than normally on Thursday, but I was just trying to play my game. I played ok, I had a good solid first round and that was all I wanted to do."
The duo were also joined by world number one Lee Westwood in the event's marquee group and it was the Europeans who fared better.
Westwood and Kaymer both shot 69s to finish the day at three-under, while Woods ended on one-under – largely thanks to a spectacular eagle at the par-five 18th.
Nevertheless, Kaymer was impressed by what he saw despite some erratic play, adding: "He (Woods) hit some impressive golf shots, at 18 especially when he finished with an eagle which was nice."
Of Westwood, with whom he teamed up for Europe at Celtic Manor last October, the German said: "He's very consistent, I could learn so much from the last couple of years because I've played more often with him – especially at the Ryder Cup.
"He hits so many fairways, so many greens and his chip at18 was about the only bad shot he hit today."
Westwood himself was pleased with his efforts on the opening day, although he was left to rue a lapse in concentration on the 18th which cost him his only dropped shot of the day.
"I played alright," declared the Englishman. "I hit a couple of poor shots, but mainly good.
"I played pretty solidly all day, it wasn't too easy out there. I thought 69 is a good score this afternoon, I just let my concentration slip at the end (on 18).
"I like playing with good players, they bring your game on and I think it's great for the European Tour.
"I think it's been what everyone's talking about in the world of golf this week and that can only be good."
He also insisted the stellar trio had enjoyed their round together, adding: "Yeah, (there was) lots of chat. We all get on well.
"I've been on tour and playing in tournaments with Tiger since 1997 so we know each other fairly well, we had a good laugh out there."
Woods, in the meantime, described his form as "scratchy" after a round that included a stunning eagle and four birdies, but also three bogeys and a double-bogey.
"It was scratchy," he explained. "I started off putting awful and then I didn't really miss a putt after that if I left myself a reasonable distance.
"I struggled a little with my trajectory control today, I wasn't hitting the ball on the right traj (trajectory) – when you get wind like this you have to hot the ball on the perfect traj (trajectory) and I didn't do that today."
But the American again insisted he was confident that the work he was putting in on remodelling his swing would pay dividends in the long run.
"It's hard," he continued. "It took me a while when I was with Hank (Haney), it took me a while when I was with Butch (Harmon) and it's taking me a while with Sean (Foley).
"It's hard, especially when the wind blows, when the wind's not blowing it's no big deal, anybody can hit the ball whatever number they want. When the wind blows and you have to start shaping shots it's a little bit more difficult.
"I know I can become better. It (the swing) will be more efficient.
"I went through the same period back in '97, I didn't play worth a darn for about two years, then had a nice run there. Then I didn't do anything for a while when I switched to Hank, then had a nice run there and hopefully we do the same here."
When asked about the grouping with Kaymer and Westwood, he added: "We had a blast. Last time I did it (play with other two members of the top three) was the '08 Open with myself, Phil (Mickelson) and Adam (Scott).
"It's nice to have these kind of pairings as we don't have a chance to do it very often because usually we're put on the other side of the draw. It's fun when it does happen."