Karmis stays in front in Singapore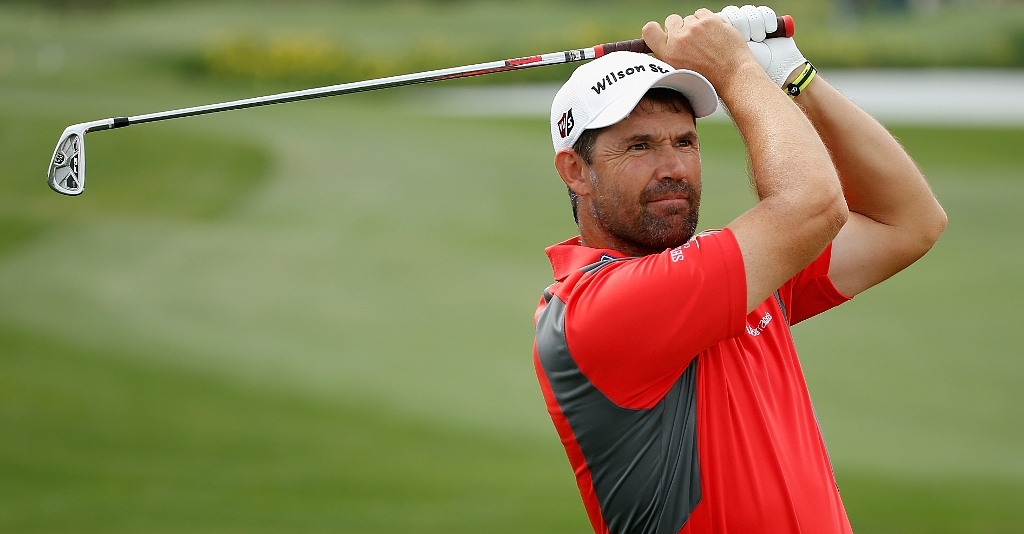 South Africa's Peter Karmis maintained his lead at the Handa Singapore Classic after the third round on Saturday.
South Africa's Peter Karmis maintained his lead at the Handa Singapore Classic with compatriot Jbe Kruger and Chinese Taipei's Chan Yih-shin trailing closely behind after the third round on Saturday.
Karmis fired three birdies against one bogey – his first of the tournament – for a two-under-par 70 to remain in contention for a first Asian Tour victory with a three-day total of 20-under-par 196 at the Orchid Country Club.
Kruger, who finished second in Brunei last month, and Chan, winner of the King's Cup in Thailand last year, battled to a 68 to tie for second on 200 at the US$400,000 full field Asian Tour event.
South African Keith Horne fired a sizzling 65 to share fourth place alongside Korea's Choi Jin-ho (66), Lu Wei-chih of Chinese Taipei (67), Pariya Junhasavasdikul of Thailand (68) and India's Gaganjeet Bhullar (70) on a 202 total at the inaugural tournament.
Karmis, who earned his Asian Tour in Qualifying School in Thailand this year, fired two birdies in his opening three holes before adding a bogey on 10 and a birdie on 16.
"I was a bit off my game and didn't hit it as well. I missed a few fairways and couldn't go for the greens. I was making pars the whole time. It was a bit of a grind but to be fair I was starting to hit well again on the back nine," said Karmis, a two-time winner in South Africa.
Despite holding a four-stroke lead, Karmis believes it will still be an uphill battle for the title.
"I'm still not in a comfortable position despite my four stroke lead. Every day someone goes low so I'm going to shoot several under par. Even if I hit pars tomorrow it will be fine because the birdies will come.
"There is pressure but I'm more excited than being nervous. It is a good thing because this is what we live for. We live to compete and being in contention otherwise there's no point of playing competitively. This is what all of us live for and I hope I can get the job done," said Karmis.
Chinese Taipei's Chan will be hoping to add a second Asian Tour title to his resume. He bogeyed the 15th hole after finding water but recovered with two birdies before adding a bogey on the final hole.
"It was a mental block for me on the 15th hole and I felt distracted. I misjudged the distance on the final hole but it is okay. I'm still within reach of the leader and anything can happen tomorrow.
"I have been playing many tournaments on the Asian Tour this season and I feel I'm more experienced and able to handle the pressure," said Chan, who has won 10 titles in Chinese Taipei.
Bhullar, a two-time Asian Tour champion, rued poor iron play as he closed with three birdies against one bogey.
"To be honest I didn't hit the ball that close. I didn't hit many balls on the green in regulation and the balls which I hit close wasn't birdie opportunities. I could have been much better but I guess Peter has played well again. He deserves to be there and hopefully tomorrow I can scramble up the leader board," said Bhullar.
Singapore's Mardan Mamat holed a huge 30 feet putt for birdie on the 12th hole but was disappointed not to have a better score on the front nine as he closed with a 69 for a 203 total.
"I'm a bit disappointed on the front nine but played better on the back. It is has been a long day for me and a lot of players," said Mardan, who mixed seven birdies against four bogeys.
"The course is still playing the same except for 14 and 18 where they moved the tee boxes back. I'm quite happy with my position now. I just need to play one shot at a time and see what happens tomorrow. I made some silly mistakes today and hopefully I can recover," he added.