Karmis shoots RSA's first 59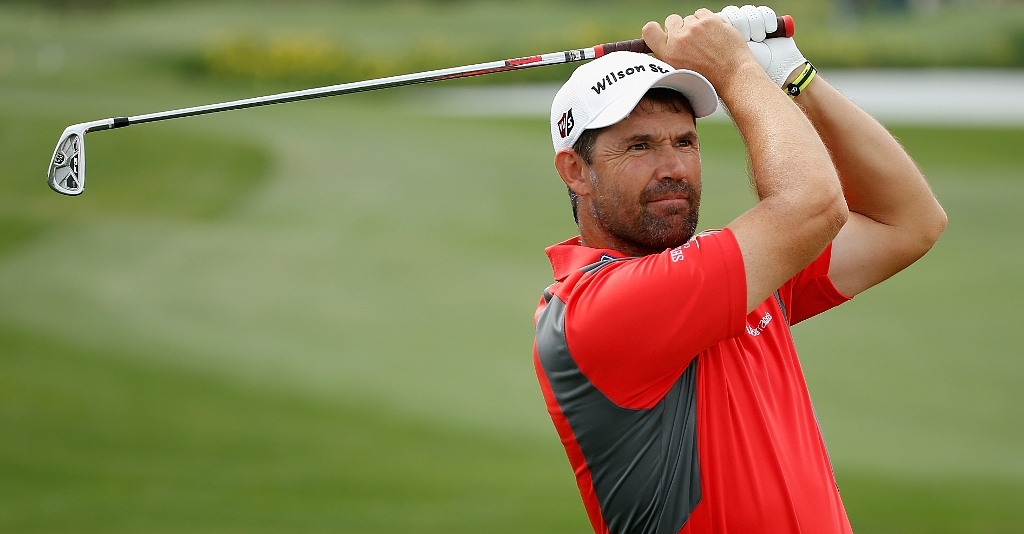 Peter Karmis spent the final round staying cool after taking the lead with an eagle at the 5th – and ended up posting a 59
Peter Karmis spent most of the final round of the Lombard Insurance Classic trying to keep calm after taking the lead with an eagle at the fifth – and it paid off when he shot the Sunshine Tour's first-ever 59.
This at the par-72 Royal Swazi Spa Golf Course where his magical 13-under show made up of three eagles and seven birdies gave him his historic triumph by all of four shots over second-placed Jaco van Zyl whose final-round charge of 66 was not nearly enough.
Jbe' Kruger, like Van Zyl, went six-under to finish third at 11-under and seven shots off the pace while Andrew Curlewis, who shot a seven-under 65, shared fourth place with Darryn Lloyd, Oliver Bekker, Clinton Whitelaw, Shaun Norris and Christiaan Basson.
"I'm speechless right now, I don't know what to say," a dumfounded Karmis told reporters afterwards.
"I tried not to think about shooting 59, but when I got the eagle on five, I knew there was a special round happening."
Karmis's playing partner Norris was in shock after signing for a 68 himself:
"I played pretty decently, but he was just phenomenal. He never looked like faltering, and there were no fluke shots in the round either."
As the Karmis group got closer to the 18th, Norris and Josh Cunliffe started to feel the pressure a bit themselves:
"As we were standing on the tee, we we're shaking for him," said Norris, "just willing him to hit it onto the green."
With the adrenaline pumping, most golfers start thinking about how it would feel to shoot a 59 and then promptly blow it.
Karmis didn't.
"I tried to play it a little bit conservatively, because that's the way I need to play in order to shoot a good round. In the end, I just hit it close so many times, that I couldn't help scoring low," Karmis said.
He had no idea how many putts he had, but it was only 23. It helped that he holed his approach on 13, which meant he didn't have to putt there at all.
As the tension ratcheted up, he calmly slotted three birdies in a row on 15, 16 and 17. In fact, the birdie on 17 was nearly a fourth eagle when his bunker shot headed for the hole before sliding past by millimetres.
His birdie on 15 came from the only long putt of his round; it was around 20 feet.
He calmly got his par on 18, before the shakes set in as he walked to sign his card, and phone his family to share the news with them.
This was his second tournament win after his first, yes that's right, also came at the Lombard Insurance Classic two years ago.
"I like this course," he added, making what is probably the biggest understatement on the Sunshine Tour this year – or any other year!
ALL THE THIRD AND FINAL ROUND SCORES
(RSA unless specified):
198 – Peter Karmis 65 74 59
202 – Jaco Van Zyl 69 67 66
205 – Jbe' Kruger 70 69 66
206 – Andrew Curlewis 70 71 65, Darryn Lloyd 67 73 66, Oliver Bekker 67 73 66, Clinton Whitelaw 70 70 66, Shaun Norris 71 67 68, Christiaan Basson 68 69 69
207 – Neil Schietekat 71 66 70, Bradford Vaughan 65 70 72
208 – Jaco Ahlers 69 70 69, Warren Abery 73 65 70, Keith Horne 65 73 70, Darren Fichardt 69 69 70
209 – Titch Moore 68 71 70, Brett Liddle 69 68 72, Chris Williams 71 65 73, Jean Hugo 67 69 73
210 – PH McIntyre 72 70 68, Desvonde Botes 70 70 70, Keenan Davidse 68 71 71, Ryan Cairns (ZIM) 70 69 71, Josh Cunliffe 68 71 71
211 – Adilson da Silva (BRA) 72 68 71, Dean Lambert 70 69 72, Grant Muller 66 71 74, Mark Murless 67 70 74
212 – Irvin Mazibuko 69 71 72, Alan Michell 69 71 72, Willie van der Merwe 69 71 72, Trevor Fisher Jnr 71 68 73
213 – Divan van den Heever 68 72 73, TC Charamba (ZIM) 69 70 74
214 – Lindani Ndwandwe 72 70 72, Albert Pistorius 69 72 73, Stuart Clark (WAL) 69 72 73
215 – Neil Cheetham (ENG) 70 72 73, Chris Swanepoel 73 69 73, Darren Holder 72 69 74, Alain Norris 73 67 75, Nic Henning 72 67 76
216 – Reggie Adams 71 71 74, Anil Shah (KEN) 68 74 74