Karlsson's Open hopes 'really dark'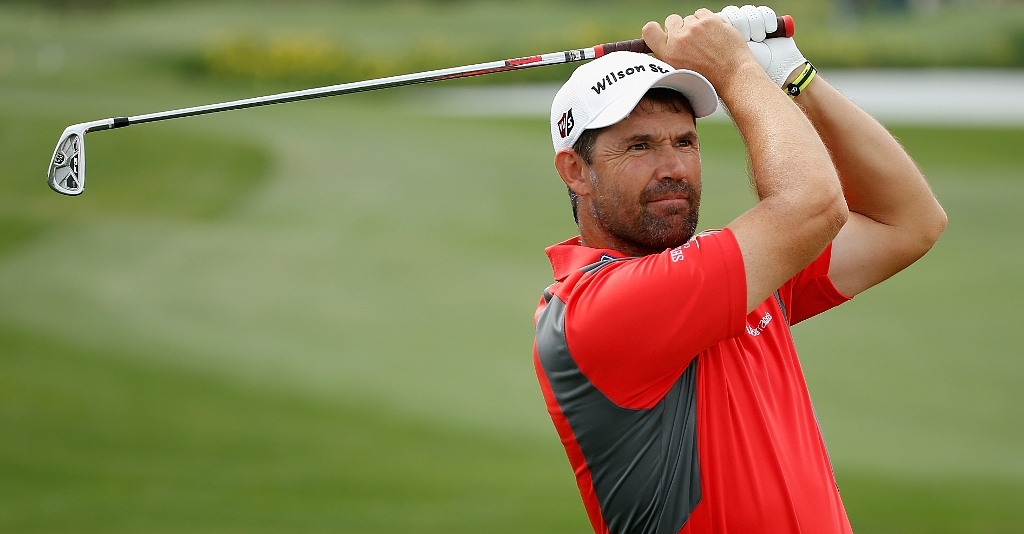 The countdown for The Open is on, but a big question is whether last year's European No 1 Robert Karlsson will be there.
The countdown for The Open at Turnberry is on, but there remains a big question mark over whether last year's European No 1 Robert Karlsson will be there.
Originally thought to be suffering from an inner ear infection that was affecting his balance, Karlsson has now been diagnosed with fluid behind the retina of his left eye.
It is affecting his depth perception and "makes the dark seem really, really dark". He has been told it could take four to six months to clear up.
The 39-year-old's last appearance was the European Open five weeks ago. He pulled out of the Wales Open, then the St Jude Classic in Memphis, then the United States Open, then last week's BMW International Open in Munich and now is an absentee from this week's French Open as well.
"Apparently it's quite common for men between the ages of 25 and 50 with stressful jobs," Karlsson told PA Sportfrom his home in Monaco, where the most strenuous thing he got up to last week was blowing up balloons for his son Caesar's fifth birthday party.
"There's never a good time for these things to happen, but I'm just looking forward to getting through it and getting back to playing.
"When that is, though, I just don't know. I'm taking it week by week.
"If I had a normal job it would not be a problem – I'd just take things a bit easy.
"I don't feel bad at all, which is a bit annoying and frustrating, and my doctor has said that if I have to play I could, but if I did it would most likely take longer to get through this.
"So for the moment I'm taking a couple of eye drops and some vitamins. If things go well then maybe I can be back for The Open, but right now it's just wait and see."
He is currently entered for next week's Scottish Open in the hope that he can manage a competitive tune-up for Turnberry.
"I don't really know when it started. I first noticed it in January and went to the optician, who said my sight was down a bit.
"Light and dark shades of green started to float together, if I can put it that way, and in the PGA at Wentworth last month it was bad.
"Everything started to look flat. I went to see (sports physiotherapist) Dale Richardson, who did some balance tests and said I was way out.
"My depth vision had gone and where I noticed it most was with chip shots and bunker shots. When the ball was up in the air I just couldn't judge how far it was going.
"I also couldn't tell whether trees were 150 yards away or 200. I couldn't read a newspaper with my left eye and I keep testing it at home trying to read book titles on a bookshelf.
"When I pulled out of the Wales Open I hoped it would be fine for the US Open, but the doctors took pictures of my eye and said it was a water blister behind the retina and quite a bad one."
Karlsson's results before his lay-off reveal what a tough time he has been having.
After finishing fourth in the Dubai Desert Classic at the start of February he played eight events without a single top 10 finish, including a missed cut at The Masters.
The frustration is made all the greater, of course, because last season was easily the best of his long career.
In addition to winning in Germany and Scotland he had 10 top eight
finishes, including eighth at The Masters, fourth in the US Open and seventh at The Open.
Some brilliant golf at the Ryder Cup, albeit in a losing cause, added to the belief that a first major title could be his in 2009.
But as things are, his priority now is just to play in them again.
Balance problems put French Ryder Cup player Thomas Levet out of the game late in 2006 and during the first half of 2007.
In his case a severe case of vertigo was diagnosed and he compared it to being put through a washing machine cycle.
"It started very suddenly in the car while I was in New York," he said. "I got out of the car and didn't know my name, I couldn't even walk straight.
"It was horrible. But I never got desperate to the point where I thought I was done – the doctor said it was curable in six months to a year and for me it was seven months."
Levet has won twice since and Karlsson is hoping that once he returns he will not take long to return to the form which took him to world No 6 last December.