Kapur grabs clubhouse lead at KLM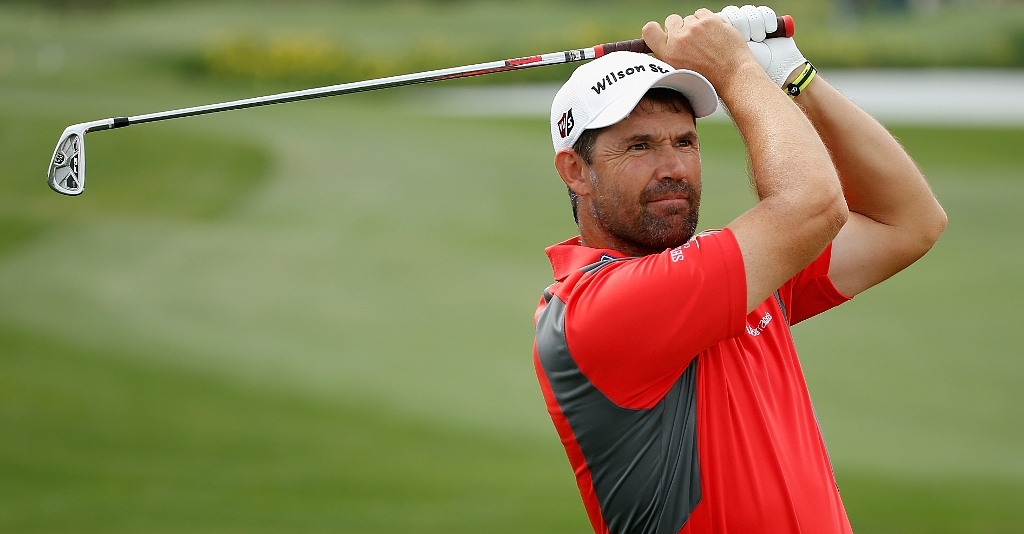 India's Shiv Kapur shot a second-round three-under 67 to take the clubhouse lead after the second day of the KLM Open.
India's Shiv Kapur shot a second-round three-under 67 to take the clubhouse lead after the second day of the KLM Open in The Netherlands.
With nearly four hours of play lost on the first day of play yesterday due to vandalism on the greens and heavy flooding, the event has plenty of catching up to do, and many players had yet to complete their second rounds by the time bad light stopped play on Friday evening.
Welshman Stephen Dodd and joint overnight leader Marcel Siem lie one stroke clear of Kapur's seven under total, but are only through 13 and 11 holes of their second rounds respectively.
Kapur can't afford to only worry about those players ahead of him, however – Rory McIlroy and Lee Westwood both put in solid second rounds on Friday to get themselves back in the picture after starting disappointingly the day before.
McIlroy shot a superb second-round 65 to move to five under par, only two off the Indian's clubhouse lead, while a 66 from Westwood leaves him only three back.
McIlroy had to play 27 holes on Friday to make up for lost time and, after completing his first-round in even-par 70, he made six birdies, four of them in a seven-hole stretch, and only one bogey for his 65 to move swiftly into the top 10.
The 22-year-old wasn't that happy with his ball-striking, despite the good score.
"I don't feel I drove the ball particularly well. There were a couple of loose shots and I got some lucky breaks."
One of those breaks came on his last hole, after his ball ended up right next to an anthill thanks to an errant drive. Luckily, he was able to drop his ball in a safer area, though he said after his round, "I still feel there are some going up my legs."
Westwood, like McIlroy, also picked up four birdies in seven holes, but once he made the turn the birdies dried up, save for one on the fifth that was quickly offset by a three-putt bogey at the seventh.
Clubhouse leader Kapur, meanwhile, is chasing his first European Tour win, and is pleased with his progress so far.
"I've been driving the ball really well, and this course there's a big premium on hitting a lot of fairways," he said.
"The driver has been behaving and I gave myself quite a few chances. Overall I just played quite solid."
One shot behind Kapur and two off the lead are Scotland's Gary Orr (66) and South African James Kingston (68). Last night's joint leader Simon Dyson of England lies on the same total, but has seven holes of his second round left to play.
Sweden's Oscar Floren lies a further shot back on five under after a superb second-round 64, tied with McIlroy, while as many as nine players are tied with Westwood on four under – some of whom have yet to complete their second rounds.