KAMTE SET FOR BIGGER THINGS?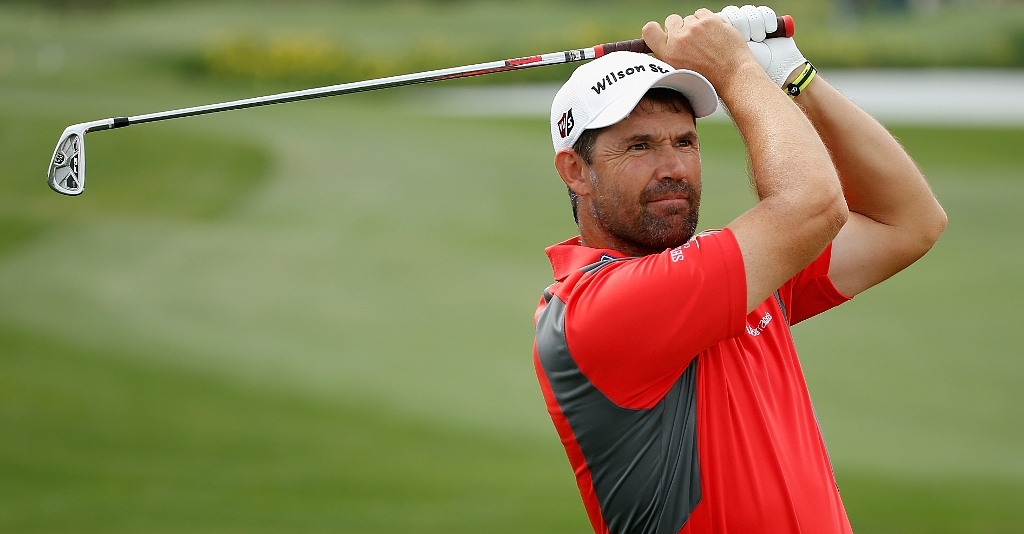 It's taken three decades for South Africa to produce another Vincent Shabalkala, but James Kamte could be it. Lali Stander takes a look.
It has taken more than three decades for South Africa to produce a young black international campaigner; yes, all of 31 years for someone to follow in the footsteps of 1976 French Open winner, Vincent Tshabalala, and make it onto the European Tour circuit.
This week James Kamte, a humble young professional golfer from the Eastern Cape, wrote a new chapter into South African golf history when he earned his place on the 2008 European Tour by claiming the 23rd Tour card at the Final Stage Qualifier in Spain.
South Africa's greatest ever golfer, maybe you could even make that greatest ever sportsman, nine-time Major winner, Gary Player, was elated when he heard the news.
"When I met James, I told him he had the ability to go all the way," said Player at Arabella where he is hosting the Coca-Cola Charity Championship.
"James has the temperament, the personality and determination of a champion. He will be a wonderful ambassador for South Africa. I believe his achievements will open a floodgate of talent among the next generation."
Tshabalala, who was ranked the number one long-iron player on the Sunshine Tour in 1976, agreed with his former sponsor, adding that Kamte has the game, the talent and the ability to listen and learn, which will see him count among the world's best in years to come.
"James came to me a couple of years ago at Gillooleys Driving Range, looking for advise on a particular chip-shot. I guided him, he listened and he has since executed that shot to great affect.
"I also told him that a champion in the making has the ability to use all 14 clubs in the bag. Everyone can hit a driver, but only champions know when to settle for an iron," said Tshabalala
"Two years ago, he was hammering his driver around every course. Now we see him using a 3-wood and 1 and 2 irons, chipping with confidence and giving himself chances even when the putter runs cold.
"That is the sign of a champion in the making."
The road to Europe has been a rocky and eventful adventure, paved both with hardships and good fortune.
From the obscurity of a Queenstown township, this former caddie has risen into the big time and with it, the glitz, the glamour, sponsorships and the pressure that goes with being South Africa's rising black star.
But for 'The Cobra', as they call him,, everything is going right at the moment – her owns a title on the Sunshine Tour, has earned his European Tour card without having to first play on the Challenge Tour, is getting married to his long-time fiance Nicky, and is a father to six-month old Tumi.
Kamte travels with a signature smile, almost touching the corners of his eyes, and the unwavering faith that this journey is all part of his destiny.
"I have kept my trust in God and I allow him to guide this journey,": said Kamte.
"I have always maintained that, as long as you put in the hard work, God will do the rest.
"The biggest lesson I've learnt this past year is that God picks the time. No matter how hard I work, how much I trust, I needed to learn that He decides the where and when."
A protege of St Francis Golf Club and later, the Ernie Els Golf Foundation, Kamte arrived on the pro scene in 2003 under the watchful eye of coach, Gavan Levenson.
"I was so out of my depth when I turned pro," admitted Kamte, who ranked 138th after eight starts at the end of his rookie season.
"You think because you're hot on the amateur scene, you know what you're doing, but it's a wake-up call when you are suddenly thrown in the deep end with guys that can really play.
"Gavan guided me along and the guys on the Sunshine Tour took me in, you know, they supported me and showed me the way. I got to 32nd on the money list in 2004. I think that was when I really knew I could go all the way."
In February 2006, Kamte rose to prominence when he challenged at the Telkom PGA Championship, but his lack of experience under pressure showed in the final round.
He tied for third, then closed the year with a tie for eighth at the season-ending Vodacom Tour Championship..
Ranked a career high 25th on the final Order of Merit, Kamte was also the highest ranked black player for the season, a feat he would repeat at the end of 2006, when he climbed to a final ranking of 21st.
"Vincent was 34 when he ranked 15th in 1976 and that is still the record. But I am edging closer all the time. Besides, I still have 10 years to catch up," joked Kamte, who ranks 16th on the current money list.
Back in 2006 Kamte was also to become the first black South African to qualify for the Challenge Tour's Peugeot Challenge in Barcelona.
"It was fantastic to qualify; I wasn't thinking about winning or being the first black player, I just wanted a good finish amongst the stiff competition.
"That's when you learn, when you can gain from the experience of playing with some of the finest golfers in Europe."
At the start of the 2007 season, Kamte was clear about his goals.
"I've learnt a lot on the Sunshine Tour and I intend to keep on learning and improving so that I can campaign overseas on a regular basis," Kamte said.
"Mr Player told me last year that all I lacked was the belief that I could win.
"My goal is to win on the Sunshine Tour this year (2007) and get my Challenge Tour card for 2008. Then it's straight to the European Tour," Kamte said at the time
Little did he know then that he would achieve all of this and more; that he would pass go before 2007 was out.
He made the Challenge Tour, but it wasn't all that easy at first; mostly it taught him how to survive in the hard school of knocks.
The 2007 French Open was a case in point.
Kamte not only qualified for this European Tour event in Toulouse, but went on to lead the first round and then face a sea of media people.