Junhasavasdikul soars with Crane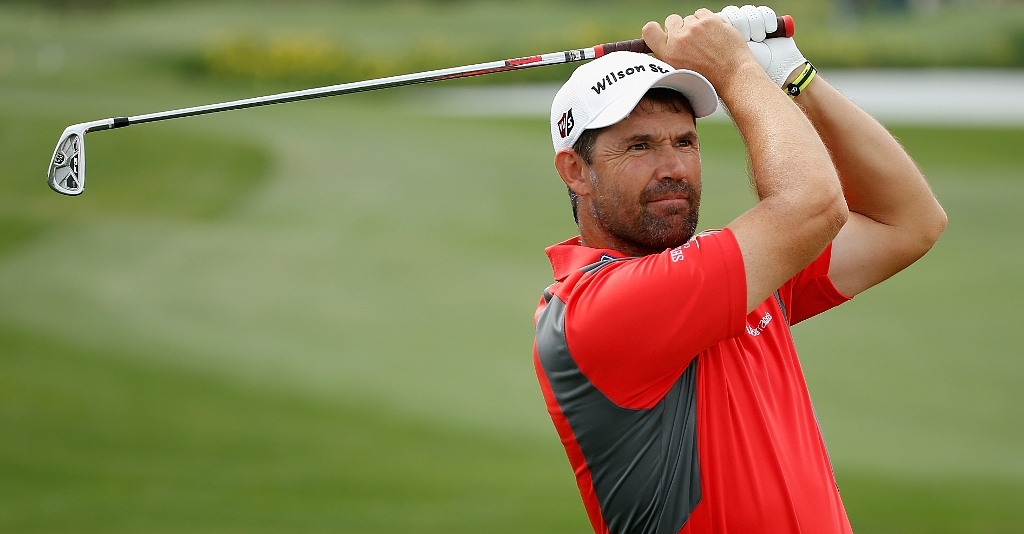 Thailand's Pariya Junhasavasdikul shares the halfway lead with American Ben Crane at the CIMB Asia Pacific Classic in Malaysia.
Rising Thai star Pariya Junhasavasdikul shared the halfway lead with American Ben Crane at the US$6 million CIMB Asia Pacific Classic, Malaysia on Friday and insisted he wasn't distracted by a potential US$1 million pay day.
The 26-year-old, a business management graduate from Purdue University and a licensed pilot, flew high at the Mines Resort and Golf Club with a superb six-under-par 65 to lead on 11-under-par 131 with Crane, a three-time PGA Tour winner who fired the day's best of 64.
Overnight leader Ricky Barnes and Ryan Moore, both from the United States, were a stroke back while world number eight Luke Donald of England and Australian Adam Scott climbed into contention with a 67 and 65 respectively to lie three behind the leaders.
Three-time Major winner Ernie Els of South Africa warned his rivals he was capable of going low at the weekend after ending the second round in equal ninth place on 135 following a 68 in the inaugural event sanctioned by the Asian Tour and PGA Tour.
While the round of the day belonged to Crane, Pariya, with his parents and coach amongst the large galleries, stole the show by storming home with five birdies over the closing seven holes.
"I'm not thinking about the money. I'm just thinking about the lessons I can learn from these guys. Hopefully I can step up to the challenge and play like them," said Pariya, who broke through for his first Asian Tour victory earlier this month at the Mercuries Taiwan Masters.
"My putting is cooperating very much and my ball striking has been good. If your putting is up there, you're not far off the lead. We've been working on finding consistency in the game and that's been a reason for my form this year."
Pariya said he felt more nervous having his coach, Shane Wilding, watching his every shot than playing alongside many of the world's leading stars at the CIMB Asia Pacific Classic, Malaysia.
"It's the first time they are watching me and I'm a little nervous as he might see something in my swing but apparently, he hasn't," smiled Pariya. "It's always one shot at a time but sometimes you see that this guy is so good that you don't want to get in his way. I'm nearly on top of the lead and I don't want to shoot 80 tomorrow. Of course these things are in the back of your mind and you have to put it aside. I set my goals for each round which is to enjoy 18 holes with my playing partner. When it comes to my shot, I'll take care of my own business," he said.
In his first visit to Malaysia, the 34-year-old Crane took advantage of some solid iron play to give himself a chance of winning a second title of the year. "It was a fun day. I haven't really been overseas other than the British Open and we are having a great time and enjoying what Malaysia has to offer," said Crane, who is making his first start since finishing tied 17th at the Tour Championship last month.
"I got off to a fast start. I hit a nice wedge shot to about three feet for birdie on the first hole and that always feels good and frees you up a little bit. I really did well not to think about results and I didn't even know what I shot until I was done. But I knew it was something good because I played well all day."
Scott, who has won titles in China and Singapore previously, showed he was back to his best form after a month-long break in Australia. After making two bogeys in his first four holes, the dashing Australian fired six birdies and an eagle from 25 feet on the 17th to move into contention.
"I certainly felt more comfortable out there, not only with the golf course but with the swing as well. I think there was a bit of rust after a month off. But getting back into a flow of competition golf can take some time and it felt good to put a good one up there today," said Scott, winner of the Texas Open this year.
Donald, a member of the victorious European Ryder Cup team earlier this month, made six birdies against two bogeys despite not producing his best golf. "I'm still within good distance of the leader. I didn't play really good and obviously I made a couple of mistakes. I wasn't quite sharp but had six birdies to offset my bogeys so it was still a solid round," said the Englishman.
Els, chasing a third Tour title this season and fresh off his triumph at the Grand Slam of Golf in Bermuda last week, is counting on his putter to find the range in the weekend rounds to make a title charge.
"I played well and hit a lot of greens. If I can get my putter a little hotter, I can have a chance," said the man nicknamed the "Big Easy."
"I know where to go now. I know how the greens react. I'm looking forward to a better weekend. I think I can have a low round. I'm playing good enough."