Jumeirah's Earth GC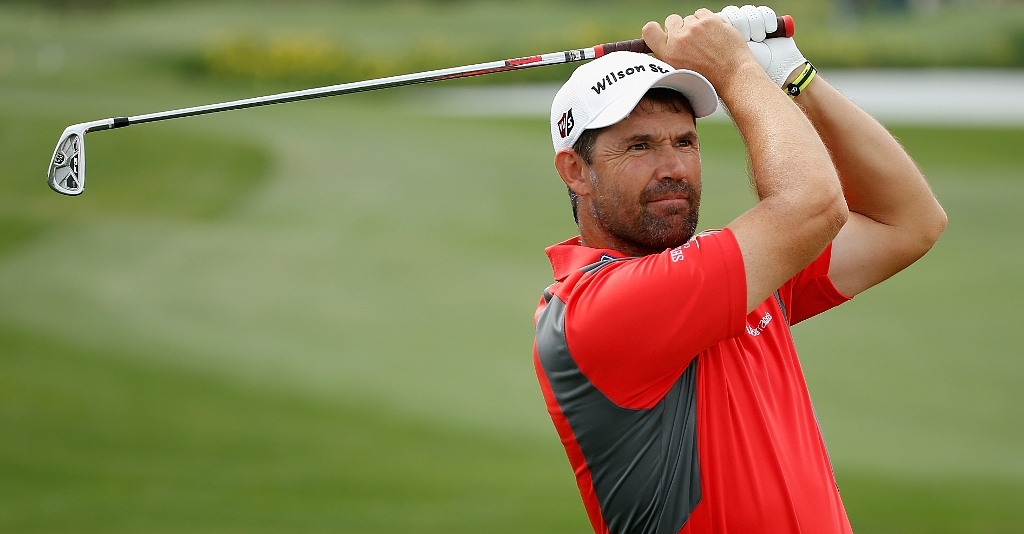 The Jumeirah Golf Estate, venue for this week's European Tour's climaxing DP World Tour Championship, claims to have only one ambition – to be the world's best.
Calling itself 'Golf's Glorious New Home', the desert estate, owned by Dubai-based Leisurecorp and developed under the guidance of golfing legend, Greg Norman, originally had long term plans to build four world-class championship courses, Earth, Wind, Fire and Ice, but the world-wide economic slowdown has led to just two of the four being completed to date.
They are Earth and Fire, which each cost roughly twice the amount usually associated with the very best championship courses elsewhere in the world – and have plenty to show for this kind of expenditure.
The Estate also boasts:
– Golf and Tennis academies and other faculties such as pro-shops, locker rooms and swimming pools, a spa and a health centre that are second to none.
– Some of the most beautiful and luxurious homes ever built on a golf course estate.
– A magnificent clubhouse with a a mind-blowing variety of venues and menus that range from gourmet dinners, through table-side grilling of waygu beef, meat and fish, through hot and cold, post-golf food and drink in a congenial atmosphere, through a rooftop tapas spot serving wine, shisha and cigars, through healthy, easy-to-eat dishes served poolside or at the spa to a lounge where cake, coffee, juices and snacks are served in an atmosphere as relaxing as its servings are tasty.
– The clubhouse also houses the international headquarters of The European Tour and makes available five-star facilities for weddings, banquets and business conferences.
THE COURSES:
Of the 'Great White Shark's two courses, Earth, an amazingly lush parkland course, was the first to be built, was where the Dubai World Championship was first played in 2010 and is where this year Tour final is once more set to be staged.
Fire, was operational by December 1, 2010, and although Earth remains the Estate's, most challenging layout, Fire, though different in many ways, can, like Earth, also lay claim to an excellent uniqueness that makes is "like no other" anywhere.
Boasts the Estate's Website: "In their beauty, they delight both players and observers. In their diversity, they offer new ways to challenge and excite. Turf covers, not just on the playing surfaces, but also in the peripheral landscaping, giving the courses a verdant quality unique in the Middle East."
The courses have been developed using environmentally friendly techniques such as hydro seeding, a less water-intensive method of growing grass.
Mature trees have been rescued from sites all over Dubai and replanted here – they number over 3,000 on the Earth course alone.
Rarely has a course received more attention from its creators than Earth, improved through frequent visits from Norman.
Likewise, most courses cannot even hope to benefit from the Jumeirah level of financial investment lavished on Jumeirah..
EARTH COURSE:
Earth Course is a sharply defined, sculptured course inspired by the great parklands layouts of Europe and North America,
At 7 675 yards it is also the second longest in European Tour history, with the shortest of the four par-fives measuring 572 yards, only one of its par-fours measuring under 400 yards and two of its par-threes being over 200 yards.
The final four-hole stretch which includes a Sawgrass-type island green at the 17th hole, has been described as a "Golden Mile", with Norman commenting: "I expect in time that it will be considered as one of the most challenging and exciting miles of golf in terms of risk and reward.
"It comprises a short par-four, a long par-four, a great par-three and a medium-to-long par-five, so a lot of things can happen."
Norman's guiding hand has helped paint a magnificent pastiche of flora, rolling terrain and rushing water. These natural components also provide differing angles and changing perspectives from each tee.
The meandering, and occasionally daunting, water features are an ever-present factor that can hardly be ignored. They have constantly forced players to have a careful consideration of ball carry and now, since Jumeirah over seeded the rough with rye grass earlier this year, it has not only given the course an even greater contrast and definition to its brilliant white bunkers and bark mulched landscape areas, it has also helped provided the players this year with a tougher challenge than at any time in previous years.
Most important, it will place a greater premium on finding the fairways with tee shots – news that could come as music to the ears of Race to Dubai leader Henrik Stenson.
Other Earth course details:
The greens are large and undulating with many varied hole locations. They are made up of Tifeagle Bermuda grass with a cut height of 2.5mm
and stimpmeter reading of 12′
The Fairways are quite wide, but cleverly contoured and are grassed with Bermuda Tifway 419. They will have a cut height of 9mm.
The rough, initially made up of Bermuda Tifway 419 grass, but now over seeded with Rye, is generally 70mm deep and the semi-rough, 30mm deep
The course has 102 bunkers, 20 lakes and two meandering streams.
It is lined by more than 3 500 mature trees of Conocarpus, Ficus, Prospis and Neem Casurina.TOUR OF THE EARTH COURSE:
You can see a detailed Tour of the course on the official Jumeirah website by clicking here
THE CLUBHOUSE:
The 'Great White Shark' has said of the clubhouse at Earth and Fire: "There are many aspects of the golf lifestyle.
"At the centre is the game, but eating well, staying fit, pausing to relax and celebrating life's milestones are also important.
"The Clubhouse at Jumeirah Golf Estates is a place to do all those things in comfort and style, among friends. As carefully designed as any of my courses, the clubhouse epitomizes the unsurpassable standards I demand of all my endeavors."
Containing an exclusive hotel, a luxurious spa, an array of signature restaurants, a golf academy and tennis academy, some of the world's most advanced fitness resources, first-class shopping, the Norman Clubhouse, claims the Jumeirah website: "Is the premier destination for leisure in Dubai; a monumental, elegantly designed facility where locals and visitors alike will surely gather morning, noon and night.
STAYING FIT:
For those who love choice in the way they stay fit, there is no better place to work out and play than the Norman Clubhouse. Far more than a gym, its variety of cardiovascular and conditioning activities are complemented by several types of swimming pools, as well as a tennis academy and the total provides everything from courts for casual matches to lessons that seriously improve skills, to a fully-equipped fitness centre, a Yoga and Pilates studio and a relaxation swimming lagoon
MEMBERSHIP:
Five years in the making, from a barren area of desert to one of the world's most anticipated golf course developments, Jumeirah Golf Estates opened its doors by issuing invitations to a select few.
Destined to become the most exclusive club in the Middle East, the honour of playing on Fire and Earth is restricted to its members and their guests only.
Three tiers of membership are available – Founder Member, Debenture Member and Annual Member, each offering a host of varying benefits
Founder Member:
The Founder membership is aimed at golf elite offering unlimited access to both Fire and Earth for 25 years with no additional annual subscription.
For these members, preferential green fees are also on offer at the world-renowned Leisurecorp-owned UK golf club, Turnberry, and Jack Nicklaus's designed Pearl Valley Golf Estates in Paarl, South Africa.
Founder members will also benefit from reciprocal arrangements at other select Greg Norman properties with preferential rates.
And being valid for a 25 year period ,means this form of membership can be passed on to family members.
Debenture Member:
Debenture membership is for dedicated golf enthusiasts looking to make the most of private club membership.
Members will be offered preferential benefits, such as unlimited golf on the Fire and Earth courses, the use of all golf practice facilities, golf club storage, complimentary golf clinics, carts and 30 day preferential tee-time bookings.
Annual Member:
The annual membership is the entry level membership and it is valid for a 12 month period. Limited numbers of Annual membership are available. With a 10 day advance tee time reservation scheme in place, annual members will have unlimited access to both the Earth and Fire courses.
You should contact The Jumeirah Golf Estates for further information on pricing and terms and conditions associated with membership.
FEES
Green Fees for 18 holes Winter (October 2012 – May 2013)
Note: Rates shown in local currency (AED – Emirati Dirham): 1.00 AED = 0.203718 EUR or 0.169962 GBP
Visitors Weekdays: Fire – 495; Earth – 595
Visitors Weekends + Public Holidays: Fire – 795; Earth – 895
Visitors Twilight Weekday: Fire – 350; Earth 395
Members Guest Weekday: Fire – 350; Earth – 425
Members Guest Weekend/Public Holidays: Fire – 595; – Earth 595
Members Guest Twilight Weekday: Fire – 225; Earth – 250
Members Guest Twilight Weekend/Public Holidays: Earth – 295: Earth – 295
NOTES:
Winter Twilight times from 2pm (subject to change)
Weekdays (Sunday – Thursday)- All rates are inclusive of cart fee, unlimited range balls, bottled water, towels and yardage book.
For Rent
Ping Clubs (per set, per round) 150
Footjoy Shoes (per round) 80
To make a booking or for more information, please contact our reservation team on
+971 4 3759999 or e-mail info@jumeirahgolfestates.com
CONTACT THE CLUB:
Mailing Address:
P.O. Box 262080
Dubai, UAE
Phone: +971 4 375 2222
Fax: +971 4 367 9584