'Joy, Pride And Relief'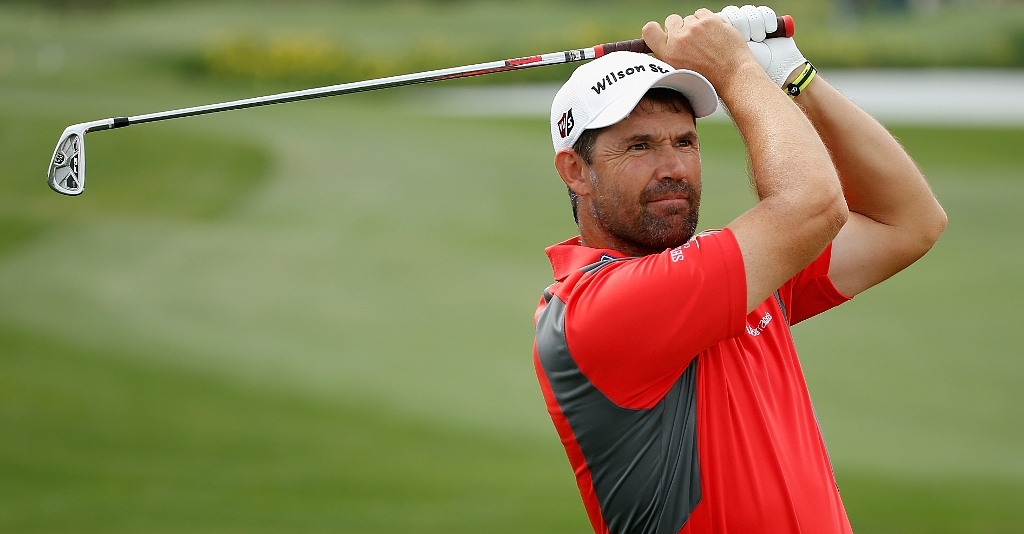 Darren Clarke can't wait to lead Europe at the Ryder Cup in 2016, and has again expressed his delight at being given the honour.
The Northern Irishman will take on his good friend Davis Love at Hazeltine next year as he tries to secure an unprecedented fourth victory for Europe in the biannual competition.
Love has been given a second chance to skipper the United States after being on the wrong end of the 'Miracle at Medinah' in 2012.
Clarke is confident he is the right man to lead the Europeans, and also feels his captaincy has come at the right time, believing himself to be the ideal man to captain in America.
"The highest honour the European Tour can bestow on any of its members is the Ryder Cup captaincy, so imagine my sense of joy, pride and in some ways relief when the call came through from Ryder Cup director Richard Hills inviting me to lead Europe into the 2016 match against the USA," Clarke said on Monday.
"The more I played in the Ryder Cup, the more I wanted to become captain and, to be honest, if I could have chosen where and when, then it would have been America and now.
"I have thoroughly enjoyed playing there and I have always felt very welcome, so I am particularly delighted that everything I wanted has come to fruition.
"Europe has a chance to make history by winning the Ryder Cup for the fourth time in succession and I am absolutely thrilled to have that opportunity. But, whatever happens, I will also do everything in my power to ensure the good name of the game and the true spirit of this incredible match is carried forward.
"What made this honour even more amazing is that Davis Love has been elected American captain. We have been very good friends ever since I first started playing in America and I have the utmost respect for him as both a player and a person.
"It won't stop me doing everything I possibly can to ensure the European team beats his, but whatever the result we will remain friends first and foremost."
Clarke was also asked if he hoped Tiger Woods would be back to his best and able to compete at Hazeltine.
Woods is currently taking a break from competition to get his game back in shape, after posting a disastrous 82 in Phoenix and then withdrawing injured from the Farmers Insurance Open.
"I for one hope he is part of their team," he said. "He's a very old friend of mine. I've seen Tiger at his absolute best and it would be great to see him get back to his best again, or somewhere near, because any event with Tiger in it is that little bit more special than when he's not in it.
"If anybody can Tiger Woods can, (because) he's that good. He's gone through a tough time, he's trying to change his golf swing because of his mechanics in his body through his injuries and it's not always that easy to adapt that quickly. But a fit Tiger Woods, people still want to see him play."
Clarke also weighed in on his countryman and World No 1 Rory McIlroy, who will be looking to become only the sixth man in history to win all four majors at the Masters in April.
Gene Sarazen, Ben Hogan, Gary Player, Jack Nicklaus and Tiger Woods are the only men currently holding that distinction, but McIlroy has a chance to join this elite list aged just 25.
"His game is ideally suited to Augusta, a high soft draw, and as we have all seen, he's got every shot in the bag so there is no reason why he's not going to win around there sooner rather than later," said Clarke.
"He is so much more comfortable in his world number one position this time around than he was the last time. He is a good role model, he works hard, practices hard, he does everything right. I just hope to see him keep on going from strength to strength.
"He was always destined to be where he is at the moment. He's got it all. He had it all from a young age."