Jorgensen in front in Prague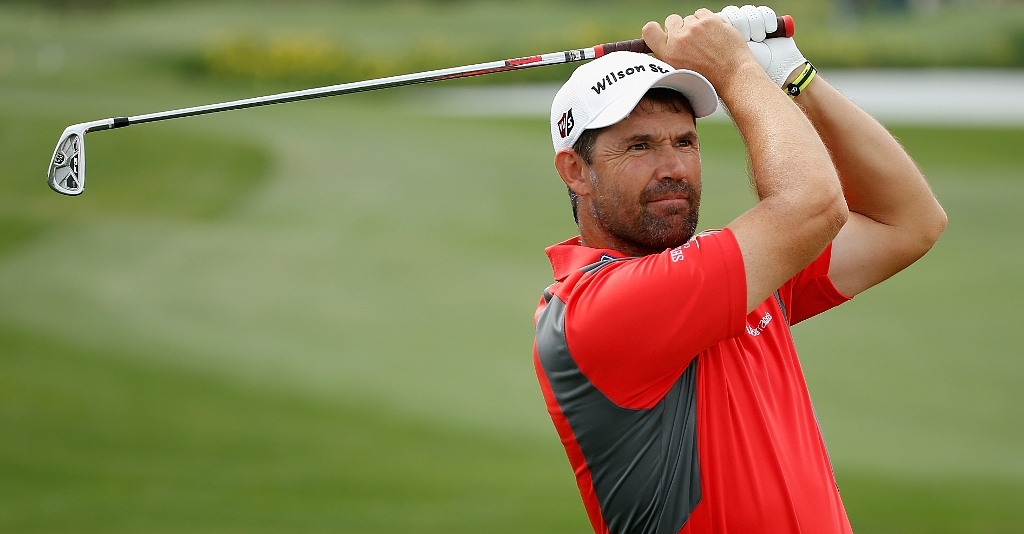 Denmark's Malene Jorgensen shot a six-under-par 66 to take the first round lead at the inaugural Prague Golf Masters.
Denmark's Malene Jorgensen shot a six-under-par 66 to take the first round lead at the inaugural Raiffeisenbank Prague Golf Masters in the Czech Republic.
Jorgensen led by a stroke over rookie professional Klára Spilková, who is the local favourite, at the end of a cool and breezy day at Albatross Golf Resort on the outskirts of Prague.
Jorgensen, yet to win in three years on tour, said that having her coach Thomas Larsson on the bag was an asset. He is the brother of her boyfriend Lars.
"I have struggled a little bit with my driver and I hit it really good today. I have my coach with me this week and he's really nice," said the 25-year-old from Odense.
Jorgensen made an eagle two at the fourth and then birdied the fifth and ninth holes for an outward total of 32. She picked up shots at the 11th, 12th and 15th holes, before carding her only bogey at the 17th.
The 39th ranked played on the Henderson Money List said that having only 26 putts helped her score. "My putter was very hot today so a very nice round. A good putter and a good driver I think was the key."
Spilková, who joined the tour this year after tying for ninth at Final Qualifying School in December, is the youngest ever member of the LET aged 16 years, eight months and 25 days.
She hopes to earn her first career victory after some impressive work, particularly on the greens, but is realistically aiming for a top-10 finish, having tied for 17th in Austria last week.
"I'm so happy. It was really nice with Laura Davies and Linda Wessberg. They are really good players and I'm really happy. It was a lot of people and really nice," said Spilková, who is known on tour as a fantastic putter. "I think you must be a really good putter because they are big greens and really difficult."
A shot further back on 68 were Caroline Masson of Germany, England's Felicity Johnson, Sophie Giquel-Bettan of France, Australian Nikki Garrett and Finland's Kaisa Ruuttila.
Masson said: "It wasn't easy because there was a bit of wind and the greens are tough so I was happy with that round."
Giquel-Bettan was pleased having just returned from injury: "I'm really happy because I had back trouble last week so I stayed at home and couldn't play Austria. I played very good, I was really relaxed on the golf course, I felt good, make some putts for birdie and hit the ball very well too."
England's Laura Davies, who will play on the European Solheim Cup team in a fortnight, opened with a 70 and rated the course highly.
"If this is what Czech golf courses are like I want to come here more because that's a really good golf course," she said.
Davies was playing the course for the first time and added: "My caddie Johnny has been here all week so he knew exactly where we needed to go and whether you've seen it yourself, as long as your caddie has been round, he knew the good places on the greens to hit it. Unfortunately I didn't putt very well but there was no disadvantage having not played it before."
Davies hit 16 greens but had 34 putts and said: "I hit 16 greens but could not make a putt again. It's the story of my year."
The second round gets under way at 8am on Saturday, with a cut to the leading 50 professionals and ties after 36 holes.