Jordan boosts US confidence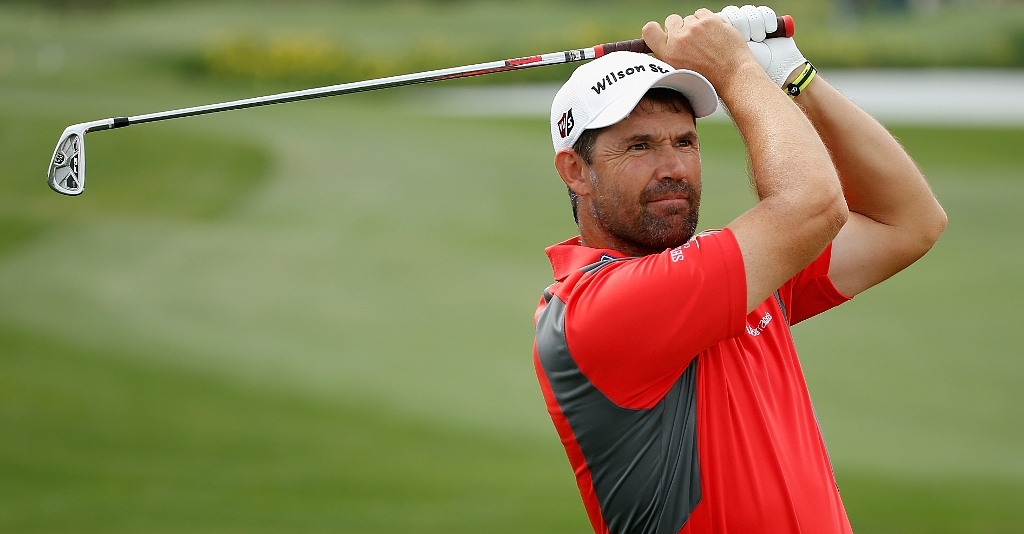 Basketball legend Michael Jordan has once more joined the US Presidents Cup team as an assistant – with an instant impact.
Basketball legend Michael Jordan has once more joined the US Presidents Cup team as an assistant – and has had an instant impact
Couples and three of his youngest and least experienced USA team members, Hunter Mahan, Lucas Glover and Sean O'Hair joined the cigar-chomping, low-handicap, live-wire Jordan during an unofficial practice last week – and came out of it both motivated and energized.
Mahan, 27, speaking for the team, said the basketball giant, a long-time friend of Tiger Woods, is expected to have a powerful and positive influence on the US team this week.
"We are going to be asking him basketball questions like crazy and it's going to be great just to have him around us," Mahan told the media on Wednesday.
"To be able to talk to him about winning, about confidence and about what he did when his shot wasn't falling or stuff like that will be great..
"You look at any great player in sport or business or whatever it is, they all have common tendencies and we try to pick them up from them and use them to our advantage."
Jordan, who led the Chicago Bulls to six NBA championships and is considered by many to be the greatest basketball player of all time, was recently appointed by Couples as an "assistant assistant" for this week's matches.
"He's been that to every Presidents Cup and Ryder Cup that I've played in," said Couples, a former world number one. "He's extremely passionate about the game of golf. I believe he can bring something to our team.
"He has won six NBA championships, been MVP of the league forever. He's dealt with team mates that were phenomenal players and maybe team mates that couldn't play for another team. I think he may be able to instill something to my team."
In the meantime 49-year-old US veteran pro Kenny Perry, who has played in the Presidents Cup three times already, says he is looking forward to spending time with the 46-year-old Jordan in the US locker room at Harding Park.
"It's going to be cool just to hang around with that cat, just to be able to go up and shake his hand and listen to his stories," said Perry, who is hoping his experience will earn him a place in the US line-up for the Cup's opening foursomes matches on Thursday morning.
"I want to hear some NBA stories; I don't want to hear no golf stories."