Jones not blaming herself for loss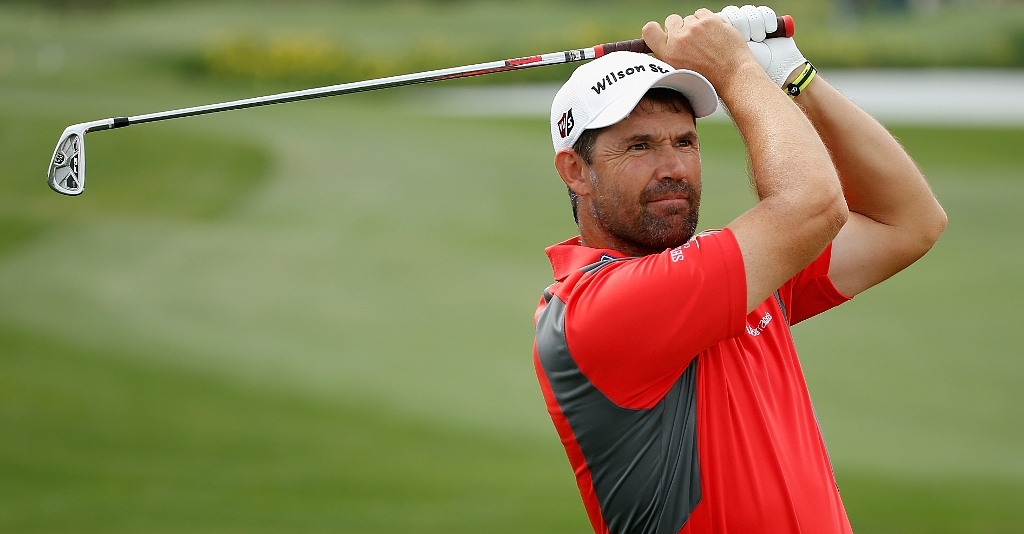 Rosie Jones is not blaming herself for the fact that Christie Kerr did not play on Sunday and conceded a vital point to Europe.
US Solheim Cup captain Rosie Jones is not blaming herself for the fact that Christie Kerr was unable to play on Sunday and conceded a vital point to triumphant Europe.
The World No 3 had to pull out of the last of Sunday's 12 singles matches against England's Karen Stupples suffering from tendinitis and the point that she conceded enabled Europe to go on and win their duel against strongly favoured USA 15-13.
A 14-all draw would have seen the Americans retain the trophy for a fifth straight time, Europe not having won since 2003, but Jones has defended her decision to play Kerr in all four of the two fourball and two foursomes matches on Friday and Saturday.
Said Jones: "I was not second guessing myself. Cristie and I were in cahoots the entire time, the entire tournament, basically, about her wrist. She let me know about it, and we were doing everything we could to make sure that she was in tip top shape to play.
"When it came down to playing, she was ready. She felt good. She played well, and she wanted to go again.
"I checked with her before every match to make sure. It was the last thing I did before I submitted my pairings because she was playing in some of the last matches. I had to make sure she was ready to go. She felt good. She played well.
"Unfortunately, overnight the inflammation was just too much and we lost the opportunity for her to play today (Sunday). You know, you never know when that's going to happen.
"I've been injured a lot in the last ten years in my career and sometimes you wake up and you just have a new little kink. Her little kink got worse overnight, and that's basically what happened."
Kerr broke down in tears during the warm up when it became apparent that she would be unable to play any part in the final day.
"I'm devastated that I can't play today," Kerr said at the time. "I tried my best but I couldn't hold the golf club."
Jones said she had been worried about Kerr since Friday morning.
"She started taking anti-inflammatories on Friday night and felt better," she said.
"The wrist was just fatigued and it's too painful. She couldn't pick up the club .
"We did consider a change Friday morning but she was fine then."
Kerr's withdrawal gave Stupples her first Solheim Cup singles point, having lost to Meg Mallon at Crooked Stick in Indiana, USA in her only previous appearance in 2005.
Europe achieved its first Solheim Cup victory since 2003 thanks to their strong finish in the singles.
First Norway's Suzann Pettersen came from one down in the seventh match with birdies at the last three holes to beat Michelle Wie by one hole.
Then Swedish rookie Caroline Hedwall, two down with two to play, earned a crucial half point to give Europe a 14-13 lead when rookie Ryann O'Toole bogeyed the 17th and 18th.
And finally Spanish rookie Azahara Muñoz beat the US' seasoned Angela Stanford by one hole in the ninth singles match to give Europe their first victory since 2003.
The United States, which leads the series 8-4, will try to win back the trophy at Colorado Golf Club in Denver in 2013.