Johnson leads in Sicily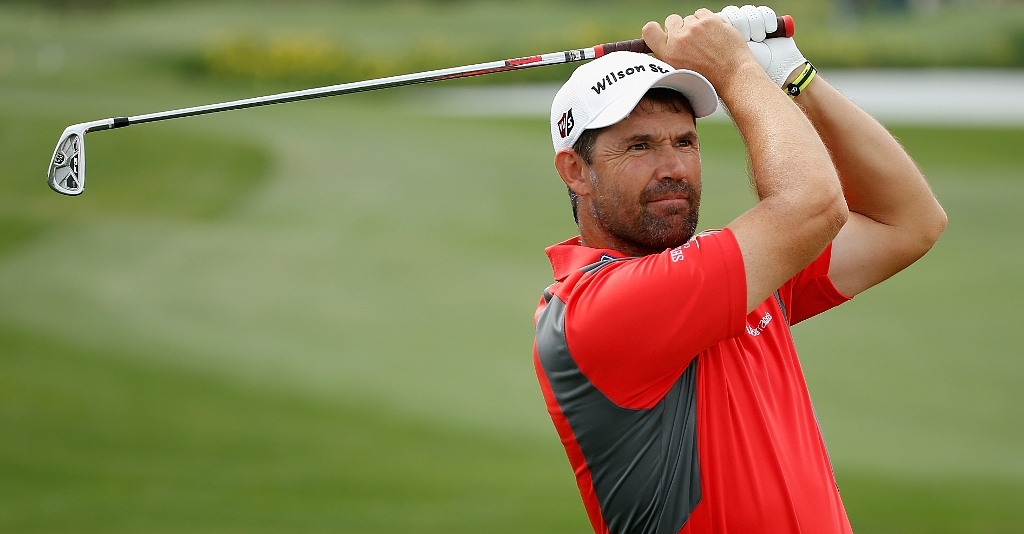 Trish Johnson opened with a six-under-par 66 to claim a two-stroke lead in the Sicilian Ladies Italian Open.
England's Trish Johnson opened with a six under par 66 under bright blue skies to claim a two stroke lead in the Sicilian Ladies Italian Open at Il Picciolo Golf Club.
Johnson carded five birdies on the front nine for an outward total of 30 and then mixed four further birdies with three bogeys to come back in 36.
Italian Stefania Croce, making the most of her opportunity to play in front of her family and friends, had five birdies and just one dropped shot in a round of 68. She was later joined at four under by England's Kym Larratt who had eight birdies, two bogeys and a double on her card.
Czech rookie Klara Spilkova, Spanish rookie Belen Mozo, Beth Allen of the United States and Australian Karen Lunn all ended on three under 69, well before play was suspended due to darkness just after 7pm as heavy rain began to fall.
There were six players still to finish their rounds, but Johnson was safely in the clubhouse having expertly navigated the perilously narrow and winding fairways on the hilly, mountain-side course.
"I'm not counting any chickens," said the 21-time event winner and lifetime member of the Ladies European Tour.
"I had a good day today, but you've seen some scores from very good players who haven't. I played okay, putted nicely and did well today but two more days around here and it's a bit of a survival test."
Excellent wedge play led to tap-in birdies at the first, 12th and 18th holes and Johnson added: "My wedges were a lot better. My wedges have been very, very poor for the last few weeks and they gave me three birdies today from tap-in range and I putted really nicely as well. I changed back to my old putter that I used in France last year and I holed some nice putts."
Johnson has never previously played at the venue, which hosted the event three years in succession from 1995-1997, but Croce benefited from experience.
The 41-year-old from Como tied for fifth at Il Picciolo in 1995 and then 20th in 1996, but her recollection was dim.
"I didn't remember the course that well but I had a practice round and it's very important to have a practice round because you have a strategy, especially on a course this narrow," she said.
A charge of five birdies in 12 holes was only stalled by a bogey at the 17th and Croce added: "I'm very satisfied. I hit the ball straight, so that's the most important thing on this course."
Of the Solheim Cup players in the field, United States team member Christina Kim shot 70 and England's Melissa Reid had a 73.
The two groups of players still to complete their first rounds will start at 8am on Saturday, while the second round will begin as scheduled at 7.50am.