Johnson leads at Pebble Beach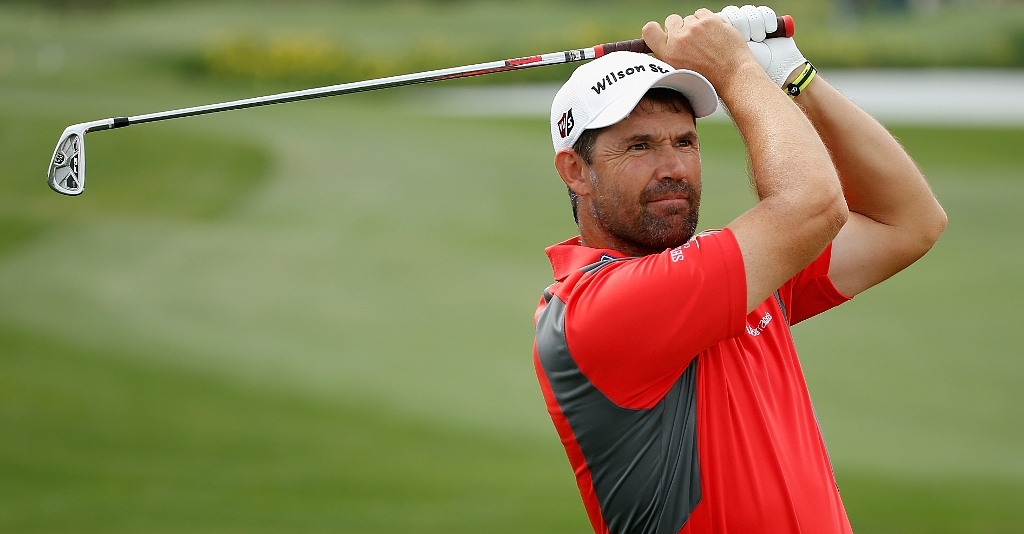 Dustin Johnson has surged into a one-shot lead on the opening day of the AT&T Pebble Beach National Pro-Am.
Dustin Johnson carded 10 birdies as he surged into a one-shot lead on the opening day of the AT&T Pebble Beach National Pro-Am.
The defending champion had two bogeys at the par 72 Pebble Beach Links in a round that also featured five successive birdies on the incoming nine and took him to the front at on eight under par.
JB Holmes and KJ Choi, who also played at Pebble Beach, tied for second on seven under.
Charley Hoffman was alone in fourth on six under after a 64 at the Par 70 Monterey Peninsula CC with David Duval, Mike Weir and Vijay Singh among the 12 players three shots off the pace on five under
Johnson, seeking his third PGA Tour win, opened with a birdie three and added a further birdie on the par-four fourth.
The 25-year-old dropped shots on the fifth and eighth, only to reclaim them at the seventh and ninth, while adding a fifth birdie of the round at the 11th.
He finished with a flourish, carding birdies at each of the closing five holes to equal the tournament record of 30 on the back nine in his round of 64.
Johnson says he feels comfortable at Pebble Beach, but otherwise was unable to explain his success story in the Pebble Beach Invitational where he is is 29 under after eight rounds and apart from his victory here last year, can also claim to have tied for seventh in his debut in 2008.
"Ever since the first time I came here I've really liked this golf course: the way it sets up to my eye," Johnson said. "It's a special place. It's so beautiful out here, especially today. The weather was awesome."
"Every time you get good weather out here, especially with the greens being this soft and being able to lift, clean, and place it in the fairway, you can shoot a good number if you swing well and make some putts, ," Johnson said.
"But, you know, it can also go the other way. If you're not putting well and not swinging too well, you're not gonna play good."
Johnson, who featured prominently in the Northern Trust Open last week before finishing in a tie for third, seems to be doing almost everything well.
Holmes, beginning on the back nine at Pebble Beach, shot seven birdies and an eagle against two bogeys in his round of 65, while Choi's round was blemish free, with an eagle and five birdies.
Hoffman, whose six-under round of 64 featured five birdies, an eagle and a bogey, also seems to thrive in the Pebble Beach Invitational, perhaps because, like the Bob Hope Chrysler Classic, where he claimed his debut victory on the PGA Tour, it is a pro-am event
"You definitely have to go with the flow," the amiable Hoffman said of pro-am events.
Hoffman is playing this year with David Steiner, who is the CEO of Waste Management, one of his sponsors.
"I like meeting people," said Hoffman, "and I don't mind the longer rounds.
"Its fun to play golf with them and it's nice over the years to get to meet guys. You come back and you see familiar faces. It's a fun format to play for sure."
He also found that some of the football , basketball and other sports Celebrities playing in the event made for an eye-opening experience.
"They're all huge guys," Hoffman said. "I mean, Tom Brady is a big tall guy; Romo is a pretty big guy himself. I just had my charity event down in San Diego, and Marshall Faulk played, and a few other Chargers.
"They look big in pads but in person they're just as big. It's fun to meet those guys, and it's amazing the people you meet playing golf. I mean, everybody loves golf and it's a great sport which everybody can play.".
Duval was among three players at Spyglass Hill who recorded rounds of 67.