Johnson eclipses Luna in France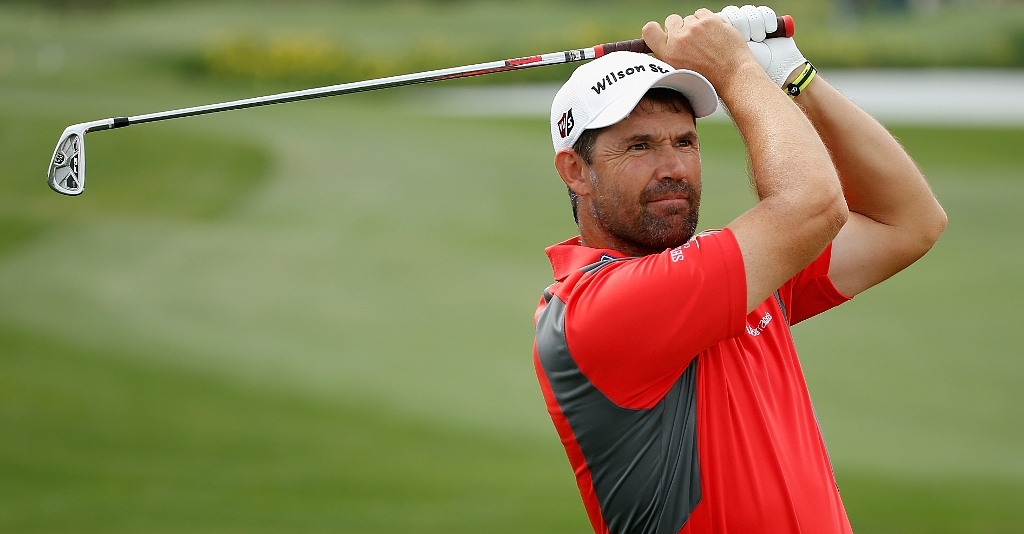 Felicity Johnson defeated Diana Luna with a par at the first play-off hole to claim the Lacoste Ladies Open de France.
England's Felicity Johnson defeated Italian Diana Luna with a par at the first play-off hole to claim the Lacoste Ladies Open de France on a glorious final day at Paris International.
It was like ground hog day for Luna, as she was defeated by Felicity's namesake Trish Johnson in a one-hole play-off at the same venue 11 months previously.
This time, it was the 24-year-old from Halesowen near Bimingham who took the title and €37,500 prize money, earning her second Ladies European Tour victory.
"I've been working really hard the last few weeks or the last couple of months, to get to this point. I knew I was hitting the ball really well so if I just kept persevering I knew that it wasn't far away this week," said Johnson, who previously won the 2009 Tenerife Ladies Open.
"It's been a long road. Last year I didn't play very well and this year it's been improving steadily all the way. The last couple of months have been fantastic and it was only a matter of time I felt before I won, so I'm glad to get it done and hopefully kick on from here."
A final round of 67 saw the fifth season LET professional set the clubhouse target at 14 under par 274. Luna then missed a tricky 15 footer for birdie at the par-five 18th hole and the pair returned to the 18th tee.
After Luna drove into the woods and lost her ball, Johnson found the fairway bunker and hit her second shot short of the island green.
However despite feeling nervous as she stood over her ball, she safely carried the water with her third shot and two-putted from 45 feet to seal the victory.
"I don't think it was the best golf you'll see all day. I didn't hit the best drive and then an awful pitch but I hit a really good long putt and was really pleased with that," Johnson said.
"It was kind of always okay, I thought. A few people have said other things but it was duffed well enough to get on the green."
Luna had effectively conceded Johnson's final putt before a rules official informed them that they should both finish the hole in a strokeplay tournament.
Luna gave Johnson all the credit: "I have to say I really played bad so there's not much to say. If you lose a ball it's not about luck, it's just that you played bad.
"I don't like this tee shot. I never liked that and every time during the tournament I have been in a mess with this shot. The second shot in the play-off was the only good shot I had in the four days.
"It's a little disappointing because today I didn't play my best golf. I managed to put together two under which was really not my best round of golf. I've been hitting the ball not so well and she has been hitting the ball well I guess because she had a great score and totally deserved it."
Johnson was inspired by watching the triumphant European Solheim Cup team in Ireland as a helper the previous week.
"Getting up close to The Solheim Cup players I realised they don't hit it any better than me but it's just about holing putts. I've known that all along but to see it was really useful and there's no reason I can't be in the next one," she said.
Finland's Minea Blomqvist ended a stroke behind in third place, followed by French rookie Lucie Andre and Finland's Kaisa Ruuttila.
The Ladies European Tour now heads to Italy for the Sicilian Ladies Italian Open due to be played at Il Picciolo Golf Club from October 7-9.