Johnson claims John Deere title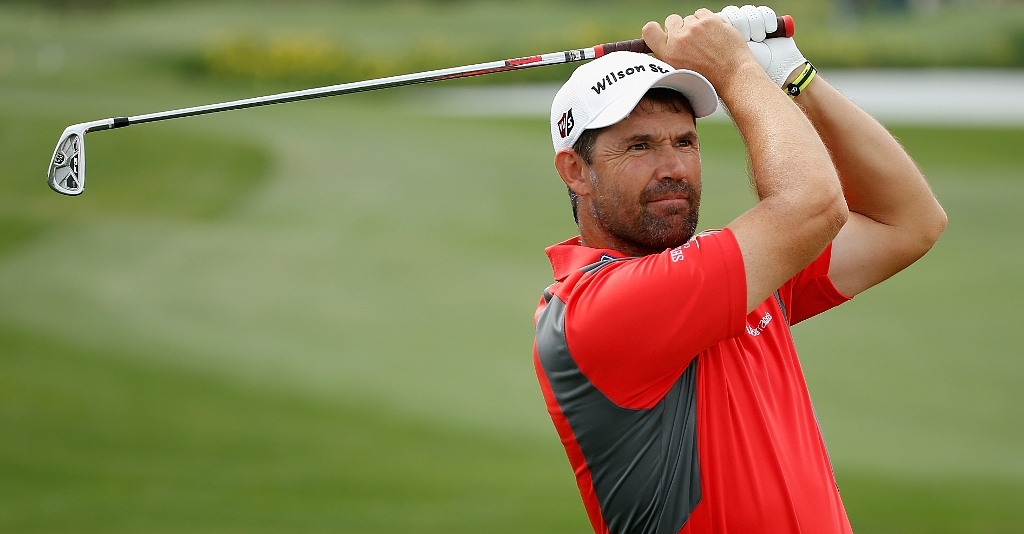 Zach Johnson walked away with the John Deere Classic title after beating Troy Matteson on the second play-off hole.
Zach Johnson walked away with the John Deere Classic title after beating Troy Matteson on the second play-off hole.
The duo finished on 20-under-par after Johnson carded a six-under 65 on Sunday and Matteson, who led the tournament since day one, shot a two-under 69.
It was a nervous start from both players in the sudden death play-off as they both made double bogeys with Johnson's drive finding the bunker and Matteson landing up in the trees and the water.
They returned to the 18th and this time Johnson pulled something special out after again landing in the bunker. He produced a brilliant second shot that rolled within two feet and left him with an easy putt for birdie.
"I saw it bounce on the green and hoped it would kick left," the local favourite told pgatour.com. "I couldn't see the golf ball."
He added: "It just feels awesome. This tournament has meant so much to me and my family, from when they gave me exemptions to being a part of its board.
"I don't really like making things a bigger deal than what they should be. It means a great deal now that I've done it."
Matteson appeared to let things slip away on the final day with a double bogey at 15, but he hit back with an eagle three at the 17th to claim his play-off spot.
"All in all, you go into a play-off and lose to a shot like that, I mean, that's an unbelievable shot," said Matteson, whose reward is the final exempt spot in The Open.
"To hit it six inches to that hole location, I mean, if you ask most pros, they'll take middle of the green where my ball was all day long.
"My hat's off to Zach. He drove it in the bunker twice and figured out a way to win. It's a great story, you know, hometown kid. It was really good."
Scott Piercy finished third after carding a final day 65 while Steve Stricker, who was gunning for his fourth straight John Deere title, finished tied fifth with Luke Guthrie.
Stricker started the day three shots behind Matteson and was three-under at 11, but three bogeys on the last four holes cost him dearly and he eventually finished the tournament at 16-under.
"Maybe I was trying too hard," said Stricker "I don't know. I don't know really what it was. I was trying to win the golf tournament. I wasn't worried about four in a row, I was just trying to win."
He added: "It's been a little bit of a tiring week. You know, a lot of expectations, a lot of things going on here – all good things, don't get me wrong – but it takes a lot out of you, too.
"Although I wish I could have been out there in a play-off or tried to have won again, yeah, I'm kind of glad it's over.
"Hopefully I'll come back next year and start another one."