Jimenez targeting World's Top 20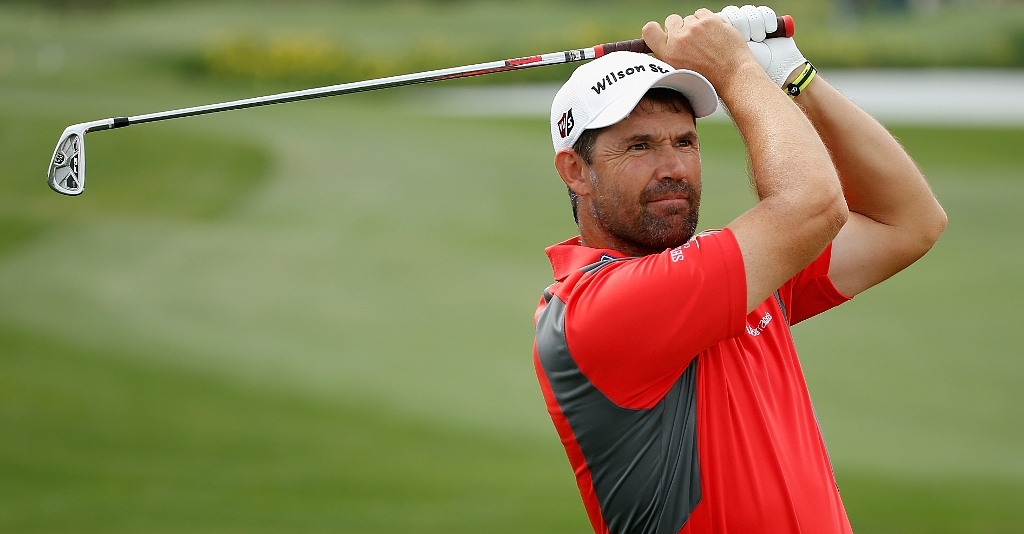 Miguel Angel Jimenez is hoping to return to the world's top 20 at the age of 47 on Sunday.
Miguel Angel Jimenez is hoping to return to the world's top 20 at the age of 47 on Sunday.
Back with a new putter in his bag – he broke his old one into two pieces as his frustration boiled over on Saturday – Jimenez resumed the Volvo Golf Champions in Bahrain as one of four halfway leaders.
The pony-tailed Spaniard, who has picked up 11 of his 18 European Tour victories after turning 40 and was a three-time winner last season, thought that October's Ryder Cup in Wales might be his farewell to the event.
But Chicago next year and the chance to play under the captaincy of compatriot Jose Maria Olazabal can clearly not be ruled out on current evidence.
Jimenez has handed in scorecards of 68 and 65 so far this week and the last three birdies in his second round came withy him using his lob-wedge as a putter.
"I just tried to do a boomerang," he joked about the incident which saw him hurl his putter against his bag.
"It was not my intention to break it, but I had missed so many short putts that I got desperate and threw it.
"It's supposed to be easier to putt with a putter than a lob-wedge, but I was hitting it close and did okay, i thought."
Also at 11-under with 36 holes to play were his Celtic Manor team-mates Edoardo Molinari and Peter Hanson and also France's Raphael Jacquelin.
But with eight players separated by only one shot anything can happen yet.
England's Paul Casey, Northern Irishman Darren Clarke, Scot Stephen Gallacher and South African James Kingston will tee off in the final round on the very heels of the leading quartet.
And Sergio Garcia was among those only three back, while Padraig Harrington was still hoping to make up a six-stroke deficit.
Casey is looking to hit the ball much better, though.
"I don't have very good control of the ball – I'm not sure what direction it's going," said the world number nine.
"Luckily the course is generous in places and you can get away with it – I showed that."
The undulating greens have been the biggest talking point, but after playing two rounds with course designer Colin Montgomerie – three under himself at halfway along with Ian Poulter – Clarke could see that sense had prevailed so far.
"I think the Tour has been very smart with the pin positions," said the 42-year-old. "I think Monty told them not to go silly."
Not that last year's cup captain escaped the wrath of Poulter, who described the greens as "the worst I've ever seen – embarrassing".