Jennings doubles her lead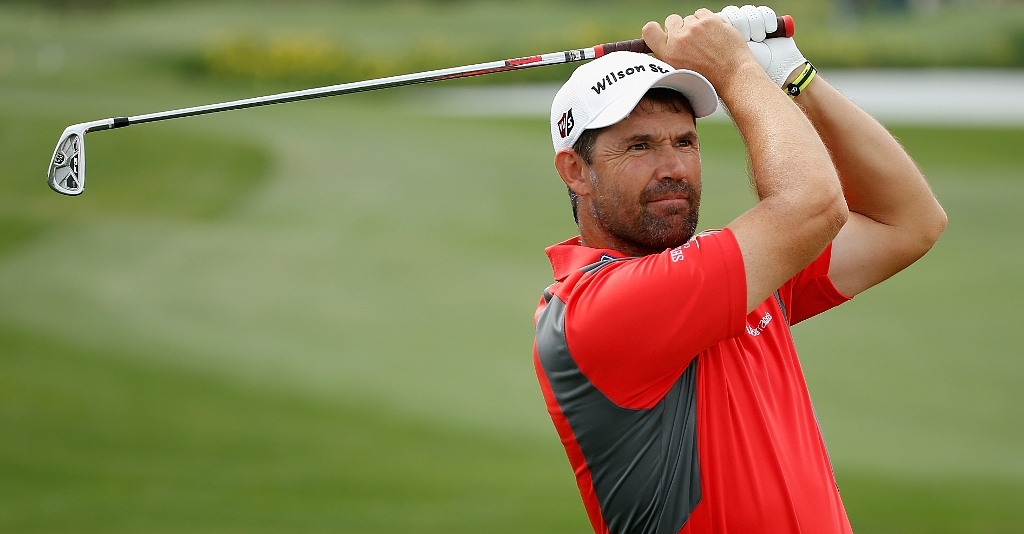 Rachel Jennings has shot a 4-under 68 to open up a two stroke lead at the the Allianz Ladies Slovak Open.
England's Rachel Jennings shot a 4-under-par 68 to open up a two stroke lead at the midway stage of the Allianz Ladies Slovak Open.
The 22-year-old rookie from Stoke-on-Trent finished with a superb nine under par halfway total after a warm and breezy day at Gray Bear Golf Club in Tále, Slovakia.
She made a slightly sluggish start with a three-putt bogey at the fourth hole, but it was her only stumble in 36 holes after opening with a bogey-free 67 on Thursday.
She went to the turn in one under 34 after picking up shots at the seventh and the ninth holes, before notching further birdies at the 11th, 14th and 18th.
"I played good but it was a bit scrappier than yesterday. I didn't hit it as good but the bad shots were okay," said Jennings, who was training to be a police officer before securing the sponsorship that allowed her to become a professional golfer.
The chairman at Shirley Golf Club in Solihull, where she now lives, owns the Golf Hotel de Mont Griffon near Charles du Gaulle airport in Paris and she represents his company, Golf in France.
The sponsorship frees her from financial worries and allows her to take a care-free approach to the game.
"I've never been in this position so I'm just enjoying every moment. I want to have fun, earn some money and have a couple of good years, because there are a good few people out there that hate their jobs," she added.
Jennings finished two strokes clear of Virginia Lagoutte-Clement from France, who added a 68 to her opening 69.
"I feel very good for today. I hit some irons very well and my putting is not bad. It's a great day today," the 32-year-old from Montélimar said.
Swedish rookie Caroline Headwall finished in third on six under after a 67.
The 22-year-old from Taby said: "I like this course, it's tricky and you've got to be on the right side of the pins all the time. I played really solid and managed to hole a few putts for once and I was on the right side of the pins."
Hedwall is currently two strokes clear of Australian rookie professional Stacey Keating (69), with Denmark's Malene Jorgensen (72) a shot back in fifth.
Australian Karen Lunn (71) and England's Laura Davies (68) shared sixth on two under par, after Davies made a disastrous start.
Davies said: "I played really well. I had a flier at the first, went over the back, I duffed it and made a double. Then I had four birdies and then a four-putt on the eighth for a double bogey and then another three birdies after that. So in a run of eight holes I had seven birdies and a four-putt double, so it was weird.
"Considering I was four over par after 19 holes in the tournament, it was a really good result. Obviously seven behind, and I don't know how she (Rachel Jennings) plays, but if she's nine under after two rounds here she's obviously a really good golfer. If she keeps that up she'll be hard to beat."
Of the home contingent, the recent Lalla Meryem Cup champion Zuzana Kamasova fared best at level par for the tournament in a share of 17th place.
Kamasova said: "It was a mixture of everything. I started off really well and had an unlucky triple on the seventh hole. I stopped swinging so well towards the end, had a few putts dropping but it was a mixture of everything and I'm very happy to come in at par."
Top 10 leaderboard
135 – Rachel Jennings (ENG) 67 68
137 – Virginie Lagoutte-Clement (FRA) 69 68
138 – Caroline Hedwall (SWE) 71 67
140 – Stacey Keating (AUS) 71 69
141 – Malene Jorgensen (DEN) 69 72
142 – Karen Lunn (AUS) 71 71, Laura Davies (ENG) 74 68
143 – Vikki Laing (SCO) 71 72, Stefania Croce (ITA) 70 73, Tania Elosegui (ESP) 68 75, Kristie Smith (AUS) 68 75, Bree Arthur (AUS) 70 73, Diana D'Alessio (USA) 73 70, Kym Larratt (ENG) 72 71, Christel Boeljon (NL) 68 75, Carin Koch (SWE) 72 71