Japanese rookie shoots 62 to lead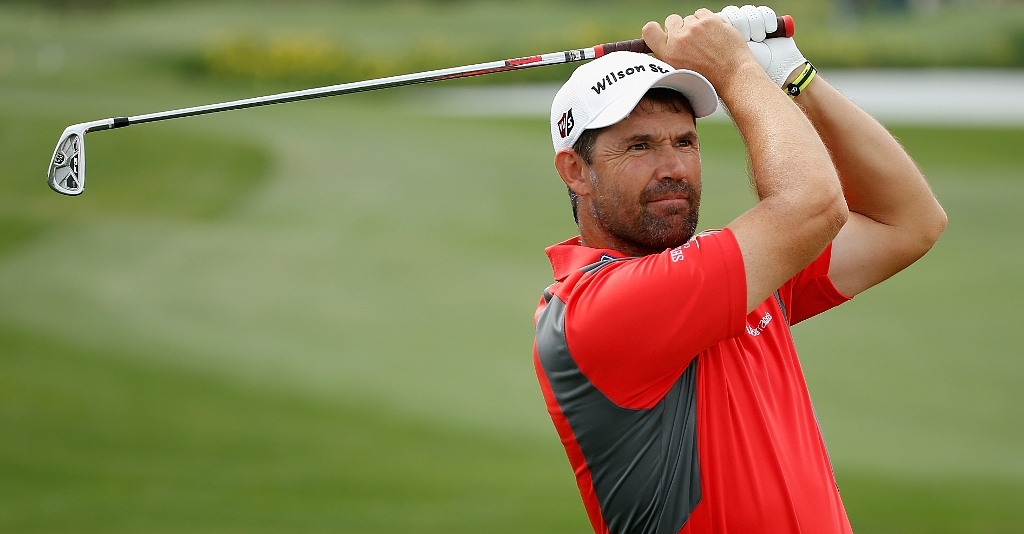 Mika Miyazato, a 19-year-old rookie, has shot a stunning 10-under 62 to tie for the 3rd-round lead at the Corning Classic.
Mika Miyazato, a 19-year-old Japanese LPGA rookie, has shot a stunning 10-under 62 to tie Korea's Soo-Yun Kang for a share of the 3rd-round lead at the Corning Classic.
Kang carded a 65 on an awesome day of low scoring at the Corning Country Club near New York and at 17-under 199, the leading duo have matched the 54-hole tournament record.
They will go into Sunday's final round of the last Corning Classic one shot ahead of 20-year-old Yani Tseng of Chinese Taipei, who also shot a 62.
Minea Blomqvist (66) of Finland was alone in 4th at 15 under while Mikaela Parmlid (68) of Sweden, US rookie Vicky Hurst (63), Katherine Hull (65) of Australia, Sandra Gal (68) of Germany, and South Koreans Na Yeon Choi (68) and Seon Hwa Lee (68) were log-jammed at 14 under.
Second round leader Karine Icher of France, who began the day with a four-shot advantage, stumbled badly with a 74 and finished the day in a tie for 17th, all of five shots off the lead.
Eunjung Yi of South Korea made three eagles in her first five holes to become just the fifth player in LPGA Tour history to achieve this three-of-a-kind feat on a round.
Tseng also set a record on a day of hot. hot golf. making two eagles and four birdies on the front nine for a 28.
It was just only one stroke better than playing partner Natalie Gulbis, who finished with a 66, but it did break the tournament record of 29 set two years ago by Wendy Ward.
It also made Tseng just the ninth player in LPGA history to shoot 8 under for nine holes.
"It's unbelievable. I had two eagles on the front nine and a lot of circles on my scorecard," said Tseng, 2008 LPGA rookie of the year. "And it feels like I'm playing a pro-am scramble. It's birdie and eagle. It was so much fun."
"I think I'm just going to still have fun and enjoy tomorrow and don't try too hard," Tseng said. "Maybe I shoot 59. Hopefully."
Miyazato, who made the first eagle of her career with a 30-foot putt at the par-5 fifth hole, finished with eight birdies for the second straight day, three on the final four holes.
"It's not as easy as it looks," said Miyazato whose accurate approach work gave her six of her birdie putts from 6 feet or closer.
"I think I will be a little bit nervous tomorrow."
Kang (65) made her total 18 under with an eagle at No. 14, made bogey on two of the next three holes, and then rallied with a 15-foot birdie putt at 18.
"I just kept playing, I forgot the holes," said Kang, whose wedge from 85 yards on her third shot at the par-5 14th hole hit the flag and dived in.
"I just kept thinking about the next hole and not making bogey." she added
By the time a hitherto solid-as-a-rock Icher teed off, her four-shot lead had already been eaten up by some of the 11 players in the field ahead of her who shot third-round 7-under or better scores and this may have snapped her focus.
For After starting well with a birdie at the second, she inexplicably stumbled faltered with three bogeys before the turn and never again looked like regaining her lead
ALL THE THIRD ROUND SCORES
(USA unless stated, par 72):
199 Mika Miyazato (Jpn) 70 67 62, Soo-Yun Kang (Kor) 65 69 65
200 Ya-Ni Tseng (Kor) 68 70 62
201 Minea Blomqvist (Fin) 65 70 66
202 Vicky Hurst 70 69 63, Seon Hwa Lee (Kor) 67 67 68, Na Yeon Choi (Kor) 66 68 68, Mikaela Parmlid (Swe) 67 67 68, Sandra Gal (Ger) 65 69 68, Katherine Hull (Aus) 68 69 65
203 Lindsey Wright (Aus) 67 69 67, Paula Creamer 66 72 65, Ai Miyazato (Jpn) 69 70 64, In Kung Kim (Kor) 69 69 65, Hee-Won Han (Kor) 65 67 71, Suzann Pettersen (Nor) 67 68 68
204 Cristie Kerr 68 71 65, Song-Hee Kim (Kor) 67 68 69, Helen Alfredsson (Swe) 67 69 68, Karine Icher (Fra) 64 66 74, Meredith Duncan 69 67 68, Natalie Gulbis 68 70 66, Mi-Hyun Kim (Kor) 69 67 68, Jimin Jeong 66 69 69
205 Becky Morgan (Wal) 69 69 67, Meena Lee (Kor) 67 72 66, Angela Stanford 69 69 67, Sarah Kemp (Aus) 66 68 71
206 Ji-Young Oh (Kor) 70 67 69, Ji-Yai Shin (Kor) 68 71 67, Karen Stupples (Eng) 73 68 65, Wendy Ward 72 69 65, Brittany Lang 70 68 68, Hee Young Park (Kor) 64 73 69
207 Wendy Doolan (Aus) 70 67 70, Morgan Pressel 66 72 69, Anna Grzebien 70 71 66, Janice Moodie (Sco) 69 70 68
208 Michelle Wie 73 67 68, Beth Bader 70 66 72, Momoko Ueda (Jpn) 72 67 69, Se Ri Pak (Kor) 73 66 69, Nicole Castrale 66 71 71
209 Stacy Prammanasudh 69 70 70, Jamie Hullett 69 70 70, Lorie Kane (Can) 70 66 73, Amy Yang 68 72 69, Michele Redman 72 66 71, Teresa Lu (Tai) 71 70 68, Eunjung Yi (Kor) 71 69 69, Stacy Lewis 71 69 69
210 Jimin Kang (Kor) 69 71 70, Reilley Rankin 67 68 75, Haeji Kang (Kor) 68 73 69, Sarah Lee 65 73 72, Pat Hurst 69 69 72
211 Il Mi Chung (Kor) 67 71 73, Brittany Lincicome 70 71 70, Russy Gulyanamitta (Tha) 70 70 71, Kris Tamulis 69 70 72, Jee Young Lee (Kor) 72 67 72, Amy Hung (Tha) 68 71 72, Allison Hanna-Williams 70 71 70, Marcy Hart 69 69 73
212 Sung Ah Yi(Kor) 70 71 71, Sun Young Yoo (Kor) 72 68 72, Na On Min (Jpn) 67 73 72, Shanshan Feng (Chn) 69 72 71
213 Rachel Hetherington (Aus) 69 71 73, Anna Nordqvist 69 72 72, Alena Sharp (Can) 69 71 73, Eva Dahllof (Swe) 72 69 72
217 Maria Hjorth (Swe) 73 68 76
WD: Mollie Fankhauser 70 70