Jaidee getting better with age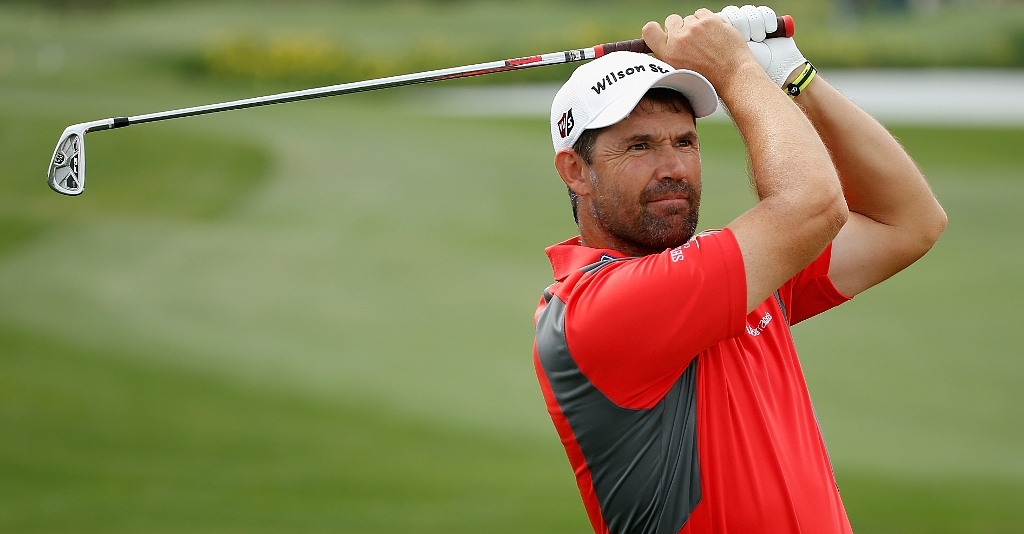 After his latest victory it's fair to say that Thai maestro Thongchai Jaidee's greatness in Asia keeps growing with every passing season.
Thai maestro Thongchai Jaidee's greatness in Asia keeps growing with every passing season.
On Sunday he became the first player to surpass US$3 million in career earnings after rewriting the Asian Tour record books with an unprecedented 11th career victory at the Enjoy Jakarta Indonesia Open.
The winner's cheque of US$208,330 raised Jaidee's career haul to US$3.13 million which cemented his place as the all-time highest earner on Tour.
Asian Tour Executive Chairman Kyi Hla Han hailed his latest triumph.
"It was terrific to see Thongchai win in Indonesia and become the player with the most number of career victories.
"Through the vast playing opportunities on the Asian Tour, he has built a wonderful career over the past decade and has made a name for himself through his talent, dedication and work ethics.
"I am sure he will want to build on his latest success and challenge for a record third Order of Merit title and also achieve success away from Asian shores. I know he wants to compete regularly in the majors and he's a great inspiration to many aspiring young golfers and a terrific ambassador for Asian golf."
Thongchai won by two strokes in Indonesia to cement his return to top form. The two-time Asian Tour number one had endured a lean spell at the start of last season through injuries and illness, but ended the year strongly with back-to-back victories at the Hana Bank Vietnam Masters and Johnnie Walker Cambodian Open to match countryman Thaworn Wiratchant record number of 10 titles.
"It's a great feeling," said the 39-year-old Thongchai, a former Army Parabat who turned professional only a decade ago as he had committed himself to representing Thailand as an amateur in the Asian Games.
Before the start of the new season, he set himself a goal of winning a title in Asia and Europe as well as breaking into the world's top-50 whereby he would pick up exemptions to many of the major championships.
"I've been trying to do that for a long time (get into the world's top-50) and I haven't been able to make it.
"But now I think that I have a very good chance," added Jaidee , who has moved up from 88th to 71st place in the latest Official World Golf Rankings list.
While he'll hit the forties in November this year, Jaidee feels that he could compete at the highest level for a while to come.
"I'll turn 40 this year (in November) but in truth it's only a number. I'm still feeling strong and I'm confident that I can still win regularly over the next few years," he said.
"It's all about keeping yourself fit which is very important. I'm feeling stronger now and I'm slowly building up my fitness to a good level again."
American Anthony Kang, winner of the Maybank Malaysian Open, still leads the Order of Merit with US$361,874, followed closely now by Thongchai on US$225,530. Japan's Hiroyuki Fujita is third on US$207,142.
When the Asian Tour heads to the holiday isle of Phuket for the US$500,000 Singha Thailand Open at Laguna Phuket Golf Club starting on Thursday, Thongchai will be amongst the stars chasing for title for the first time in three years.
ASIAN TOUR ORDER OF MERIT
(The Top-20 on Monday, March 2, 2009)
(Earnings in US Dollars)
1. Anthony Kang (USA) 361,874
2. Thongchai Jaidee (Tha) 225,530
3. Hiroyuki Fujita (Jpn) 207,142
4. Jyoti Randhawa (Ind) 165,305
5. Prayad Marksaeng (Tha) 136,775
6. Adam Blyth (Aus) 957,775
7. James Kamte (RSA) 90,777
8. Noh Seung-Yul (Kor) 61,640
9. Simon Griffiths (Eng) 57,856
10. Tony Carolan (Aus) 51,723
11. Liang Wen-Chong (Chn) 51,600
12. Juvic Pagunsan (Phi) 47,502
13. Angelo Que (Phi) 40,362
14. Markus Brier (Aut) 38,789
15. Danny Chia (Mas) 37,220
16. Taichiro Kiyota (Jpn) 35,602
17. Darren Beck (Aus) 35,141
18. Jason Knutzon (Usa) 34,800
19. Tetsuji Hiratsuka (Jpn) 32,550
20. Mardan Mamat (Sin) 30,071