Jaidee eyes third Maybank title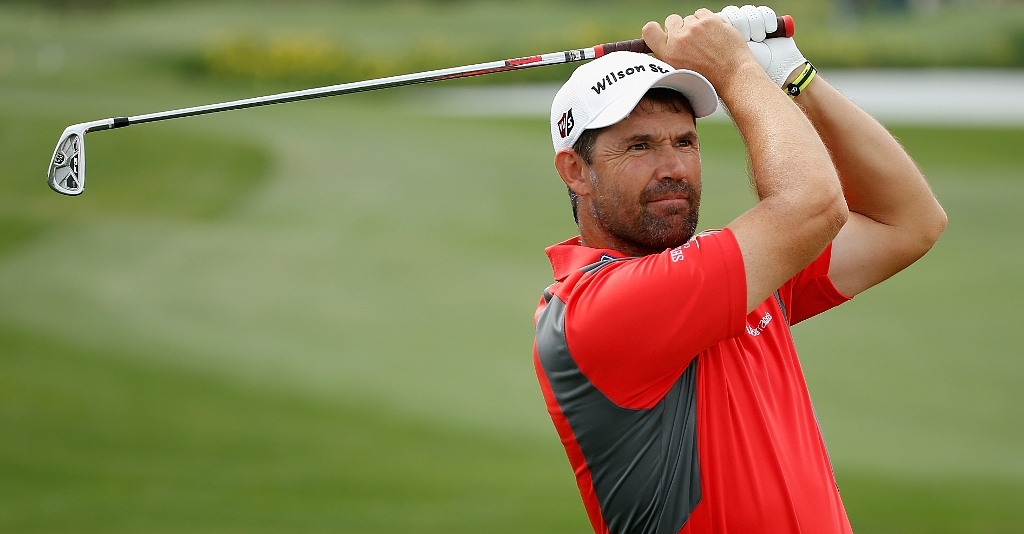 Thongchai Jaidee is hoping his rich vein of form will carry him to his third Maybank Malaysian Open title.
Thai star Thongchai Jaidee is hoping his rich vein of form will carry him to a record-equaling third Maybank Malaysian Open title this week.
The reigning Asian Tour number one can't wait to tee off at the Kuala Lumpur Golf and Country Club on Thursday in this co-sanctioned Euro-Asian $2 million tournament which shot him to fame with victories in 2004 and 2005.
But he will have to chase a third victory against a strong field that includes defending champion Anthony Kang of the United States, Asian Tour honorary member K.J. Choi of Korea, India's Arjun Atwal, Australian Andrew Dodt and former Ryder Cup star Darren Clarke of Ireland.
Thongchai is enjoying a stellar start to his season where he currently ranks 44th in the world, courtesy of a third place finish in Dubai and a superb quarter-final appearance at the WGC Accenture Match Play Championship.
The 12-time winner knows victory here in this tournament is within his reach – he finished runner-up in the 2006 edition when KLGCC last hosted the event.
He credited a new putting device for helping him enjoy a fast start to the 2010 season.
"I'm very confident because my game has improved a lot because my putting is better. I bought this equipment (SAM PuttLab) and it allows me to check my angle and my back swing on the computer. The machine tells me everything about my putting," said Thongchai.
"When I first bought the machine (in 2008), I didn't know how to operate it and had to wait for my coach to teach me. We worked together for about two weeks (at the end of last year) and he knew exactly what my problem was. Now I straighten my wrist so my left hand can guide my putts better," added Thongchai.
Thongchai labelled the newly refurbished KLGCC as the best course in Malaysia.
"I played on this course in 2006 and came back here to see that everything about it has changed. They have moved the tee box back on many holes and the condition is perfect. It is the best course in Malaysia.
"They put more bunkers in and they are in play on almost every hole. This year it will be very challenging. This is the best year so far because of good organisation, good facilities and a fantastic golf course," said Thongchai.
Danny Lee of New Zealand, who won the 2009 Johnnie Walker Classic as an amateur, will also be in the elite field as he aims to turn the corner after making only one cut in the last six weeks.
The 19-year-old sensation said: "I went back to see my old coach (Steve Jessup) in New Zealand (recently) because I was changing my swing a lot and I was struggling over the last couple of months. But after seeing my coach, I started to hit it really straight so I'm looking forward to playing well this week.
"I was very disappointed with my new swing for a very long time and would sometimes think I wanted to quit golf because I have been hitting it so terribly. After that I realize it wasn't the problem with how I was playing but it was more of my mental side of things as well. I'm always looking for the top stuff so that's the problem. That was a good lesson I learned," said Lee, who was the youngest winner of the US Amateur in 2008 before his record was broken by Korea's An Byeong-hun last year.
A rejuvenated Clarke, who has been playing in the Malaysian Open since the mid-1990s, hopes to continue his impressive start to the season where he recorded top 10 finishes in India and Africa. However, he is not taking the strong Asian Tour line-up lightly.
"I think the standard of Asian players has improved dramatically. The quality is getting better and better, as have the courses. When you come to a golf course like this one this week you realise how much the standards have risen in Asia," said Clarke.
Last year's European Tour rookie of the year, Chris Wood of England knows he will need to adapt to the humid weather if he wants to be in contention.
"It's a bit different to England at the moment. It is pretty hard to go from zero degrees to around 30, and I am told that today isn't even that hot! These are pretty much the hottest conditions that I have played in, it's like constantly playing in a steam room," said Wood, who is making his Maybank Malaysian Open debut.
"The thing that I will struggle with here is reading the greens. It is very difficult to get used to the grain here because we just don't get that in Europe so that will be a new challenge for me," said Wood who turned professional in 2009 after finishing joint fifth at the 2008 British Open.