Jacquelin edges clear in Sicily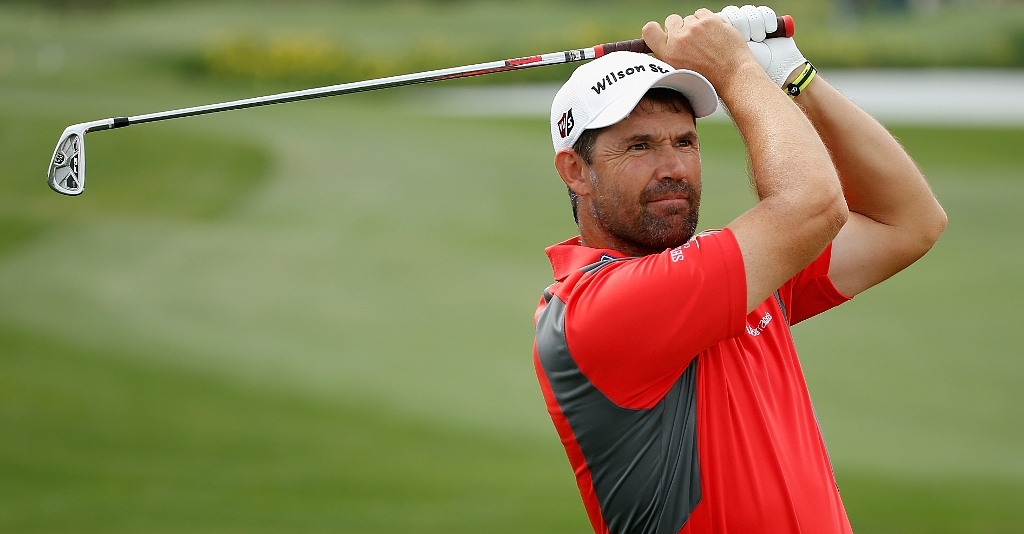 Raphaël Jacquelin will take a one-shot lead into the final round of the Sicilian Open after reeling in Anthony Wall on Saturday.
Raphael Jacquelin will take a one-shot lead into Sunday's final round of the Sicilian Open after reeling in overnight leader Anthony Wall in the closing stages of Saturday's third round.
Earlier Jacquelin and Wall had threatened to turn the event into a two-horse race when they pulled clear of the chasing pack midway through the day at the Donnafugata Golf Resort & SPA.
However, both men dropped shots heading home down the closing stretch to leave the tournament wide open ahead of Sunday's final round which will tee of with 13 players all within four shots of the lead.
Another 11 players including flue-hit Colin Montgomerie, are a further shot back, five shots off the pace
Veteran Welshman Phillip Price and England's Jamie Elson are tied for third on six under, Price having fired seven birdies and three bogeys in a see-saw 67, and Elson having birdied the 16th and 17th holes to surge up the leaderboard.
Jacquelin's bogey at 16 was the only blemish in an otherwise spotless round of 69 and will have boosted his hopes of breaking a four-year victory drought, the Frenchman's last win having come in the 2007 BMW Asian Open.
Jacquelin picked up shots at the first and fourth holes en route to a front nine of 33, which overnight leader Wall could have matched but for a bogey at the short eighth.
Jacquelin moved level with his rival with another birdie at the 12th and Wall then dropped another shot at 15 that he would not be able to pull back.
Blast-from-the past Price was pleased with his efforts after battling to shoot 71 and 69 in the opening two rounds.
"I struggled on the first day, I hit the ball really poorly and I was kind of thinking 'where's my coach' but I managed to make a good job of it," he told the media afterwards
"Yesterday was better and (it was) probably even better again today so it's improving every day.
"I think the course probably suits me. It's a bit of a windy, fiddly course and my experience gives me some help."
His chances of winning?
"If I play like I did today, I've got a chance," he said with conviction
Scotland's Peter Whiteford and England's Simon Dyson fired rounds of 66 and 67 respectively to move into the group of nine players at five under.
Another was Richard Green, who started the day alongside Jacquelin on seven under but had a shaky start that saw him double bogey the first and bogey the second.
Ireland's Peter Lawrie matched Whiteford's bogey-free 66 and was a shot further back at four under, alongside the likes of Scottish icon Colin Montgomerie and England's Kenneth Ferrie.
Montgomerie said he had once again been hampered by the flu.
"Considering I spent 21 hours in bed before going out there today, I played okay! I have to say that I feel rotten and am going back to bed right now. It certainly feels like the flu.I am just achy all over.
"It is disappointing in the sense that this flu has caused me to miss an opportunity today.
"I really felt that I had a chance to make a move and get into contention for the final round. I played okay but you can't do much when you feel as weak as I do now."