Jacobson breaks US Duck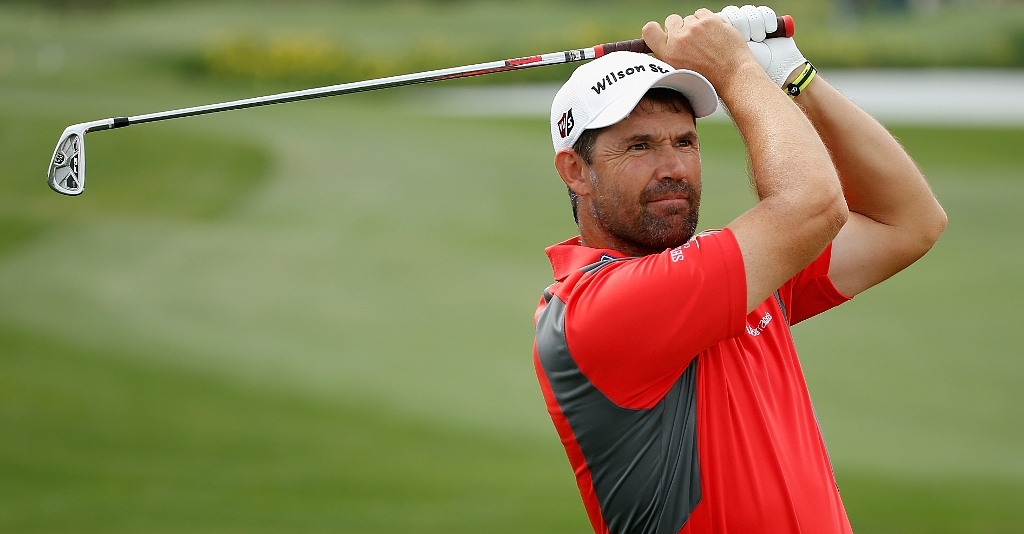 Sweden's Fredrik Jacobson has finally broken his US duck, winning his first PGA Tour title at the Travelers Championship.
After 188 starts, Sweden's Fredrik Jacobson finally broke his US duck when he won his first PGA Tour title on Sunday at the Travelers Championship at the TPC River Highlands in Cromwell, Connecticut.
But perhaps more important for him personally, he hopes it will stop his 5-year-old daughter Emmie tackling him after every tournament he plays in and asking, "Did you bring home a trophy?"
Well he did this time, his closing 4-under 66 giving him a 20-under 72-hole total of 260 which, in turn, edged him home by one shot from Americans John Rollins and Ryan Moore who both closed with sizzling 7-under 63s that all but reeled him in over an absorbing closing stretch.
It was with great relief that the Swede held them off. It meant he could finally fulfill a promise to daughter Emmie.
"We were watching the FedExCup with all the winners and when they had the recap after the final event, everybody was just hoisting trophies left and right," Jacobson explained.
"And sitting there with my kids and my middle one, Emmie, she goes 'Daddy, why don't you have any trophies at home?'."
The 36-year-old does, but they are all from the European Tour, where he won three times in 2003 before Emma was born and before deciding to test his skills on what for a long time has been considered the toughest and richest Tour in world golf.
"I told her 'I promise you I'll get one this year for you' and it's been haunting me," Jacobson said. "I've been asked so many times by the kids 'did you get a trophy this week, daddy? Did you get a trophy?'.
"I'm glad I'm not breaking that promise."
Jacobson says he trophy trouble might not be over.
"They're (his other two young children) are probably going to want one each now too, so there you go," he added.
Can he win again and make his other kids happy? See what the bookies think by going to Sky Bet
Beginning the day one ahead at 16-under after a third-round 63, Jacobson moved further ahead with birdies at two and six.
He added a third at the ninth and remained in sight of becoming the first PGA Tour winner to go through the tournament bogey-free since Lee Trevino in the 1974 Greater New Orleans Open.
But record came to a halt with a bogey at the 10th.
It was a shame, record wise, but he soon found his way back by picking up further shots at the 12th and 14th.
In the end it was just enough to thwart the fast-closing Rollins and Moore – although Moore could have tied the Swede and forced a play-off had he not missed a short putt at the last.
Having targeted 20 under as a winning score following his third-round 64, Moore needed just a closing par to hit his target, but he found bunkers with his first two shots on the hole and failed to get up and down.
"Any time you shoot 63 in the final round (there's) not a whole lot to complain about," Moore said.
"That 18th hole is going to sting a little bit. I really hit my first bad putt of the day there. It was just a pretty simple left-centre putt and I pushed it right in the middle of the hole and it just topped out on the left side.
"I could be certainly frustrated right now, but I just shot 64-63. Really it was my second round that cost me this tournament. I shot even par."
Rollins made four successive birdies from the 11th to move into contention, but a birdie at 18 was not quite enough for him to catch Jacobson, who produced an exemplary display of driving throughout.
"I was hitting so many fairways," said the Gothenburg native, who finished 14th in last week's US Open at Congressional.
"It started clicking the end of last week. The last two days I struck the ball the best I ever have at the US Open."
Michael Thompson was fourth on his own at 18 under after a stunning eight-under-par final round of 62.
An opening bogey failed to deter the American, who bounced back at the third and sixth and made seven birdies in his final 10 holes but left his run just too late to challenge Jacobson.
The World No 1 Amateur, Patrick Cantlay, who had taken the headlines in the early part of the week after a second-round course-record 60 left him four shots ahead, eventually finished 72-70 to slip back to 11 under and into a share of 24th place but said: "I just learned what it's like to have a week on the PGA Tour, make the cut and compete with all the guys."
Cantlay, the leading Amateur at the US Open a week ago, will now return to his studies at college with his immediate target being a place in the next US Walker Cup team to play Great Britain and Ireland.
Top 10 leaderboard
260 Fredrik Jacobson (Swe) 65 66 63 66
261 John Rollins 65 68 65 63, Ryan Moore 64 70 64 63
262 Michael Thompson 67 65 68 62
264 James Driscoll 69 64 64 67
265 Andres Romero (Arg) 64 67 67 67, Bryce Molder 65 66 64 70, Kevin Streelman 66 70 63 66
266 Brian Davis 65 67 68 66, John Merrick 67 66 66 67, Tom Gillis 66 69 66 65, Blake Adams 66 66 66 68