Its Webb v Creamer in 2nd round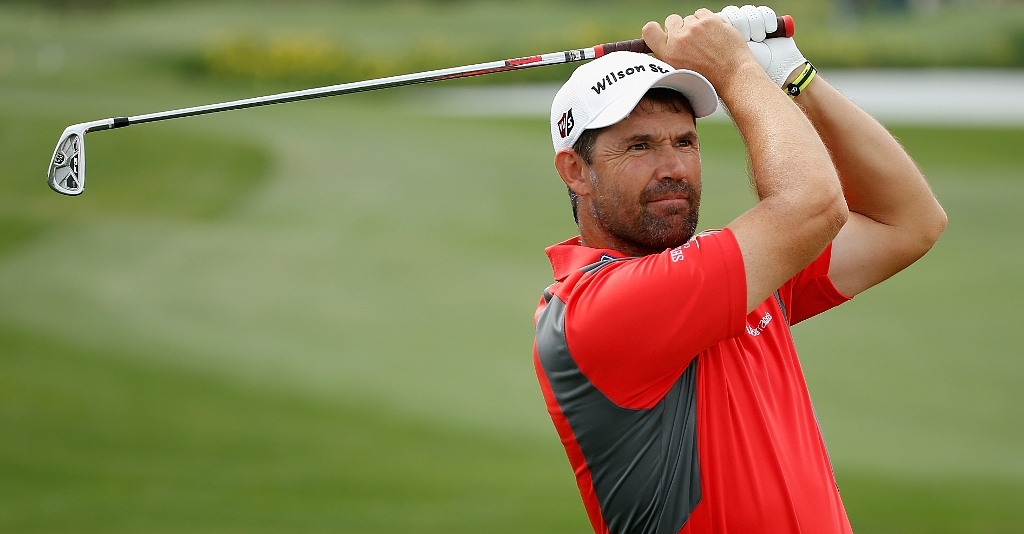 Karrie Webb v Paula Creamer is one of the unexpected match-ups in Friday's 2nd round of the Sybase Match Play.
Karrie Webb and Paula Creamer can blame the LPGA Tour's new format for the fact that they will have to take each other on as early as the second round in this week's Sybase Match Play Championship which started on Thursday.
This year the top 32 seeded players were given the choice of selecting their first-round opponents, regardless of their seedings, in a blind draw never knowing who their second round opponent would be.
And because of it, young gun Creamer, the World No 12 who whipped Aree Song 5-and-4 in Thursday's first round at the Hamilton Farm Golf Club, will next play.Karrie Webb, the World No 8 and the premier Australian women's golfer, in a clash more suited to a semi-final.
At 36, Webb, who beat fellow Australian Sarah Kemp, 3-and-2, comes from a different generation, yet Creamer has always considered her a close confidante and sees this as a battle between good friends
"I've always respected the great players of the game, whether they were older than me or younger than me," said Webb, who has two wins already this season.
"When I first came on Tour, to me the greatest generation of the LPGA Tour, while not still at their peak, the late 70s and 80s generation, Nancy Lopez, Beth Daniel, Betsy King, Pat Bradley, Patty Sheehan, Juli Inkster. All of those players made the Hall of Fame and they competed against each other week in and week out."
Creamer, who has claimed nine LPGA victories at the age of 24 and is considered the young American player most capable of reaching No. 1 in the world rankings,.advanced with a dominating 5-and-4 victory over Aree Song, going 6-up through the first 10 holes, bolstered by a string of three straight birdies.
"I really admire Webby," Creamer said. "I think that she's a great golfer. She's very nice. You know, when I first came out here, she kind of took me under her wing in a sense, but in a tougher way – more as a competitor."
Another player who saw the unexpected impact of the blind draw was sixth-seeded Ai Miyazato from Japan.
Miyazato had to face 34th-seeded Hee Young Park, sinking a birdie putt on the 18th green to stay alive before draining a 22-footer on the third extra hole to close out the day's best match.
"I played really good and she played really good, too," she said. "It was the hardest match I've ever played. If we'd gone one more hole, my energy would also have been gone. I had a really good focus, though, so I'm very happy."
American Cristie Kerr, who has been one of a series of occupiers of the World No 1 slot since Annika Sorenstam and Lorena Ochoa retired, and the only America to hold that position since the women's rankings started in 2006, is seeded third this week and as such beat compatriot Amanda Blumenhurst 3 and 2 as she looks to build momentum for her crack at the US Women's Open which this year will be played at The Broadmoor in Colorado Springs in eight week's time.
"I think, obviously, it is a goal," she said of regaining her No. 1 ranking.
"I've been there and I like how it feels; like being on top. To do it I'll have to win some tournaments and wins some majors.
"Before Mobile (Avnet LPGA Classic) we had three weeks off after the Kraft, and I took two of those weeks off because I need something to be motivated to practice for. There were like only two tournaments in five or six weeks, and that's hard for me."
Against Blumenherst, Kerr was 4-up after five holes and never looked back, closing out the match with a par at the 16th hole.
Ninth-seeded Michelle Wie advanced with a 4-and-3 victory over Beatriz Recari, but not all the young Americans survived the Day 1 action.
Thirteenth-seeded Morgan Pressel was unexpectedly eliminated by 62nd-seed Julieta Granada, who went 3-under-par on the back nine to come back for a 1-up victory and former champion and 15th seeded Brittany Lincicome lost to 46th-seed Wendy Ward 5-and-3.
Angela Stanford, who lost in the finals last year, trounced Candie Kung, 4-and-2 while Jenny Suh, the final player in the field as the 64th seed, ousted veteran Juli Inkster, the 29th seed, 2-and-1.