iTrainer improves swing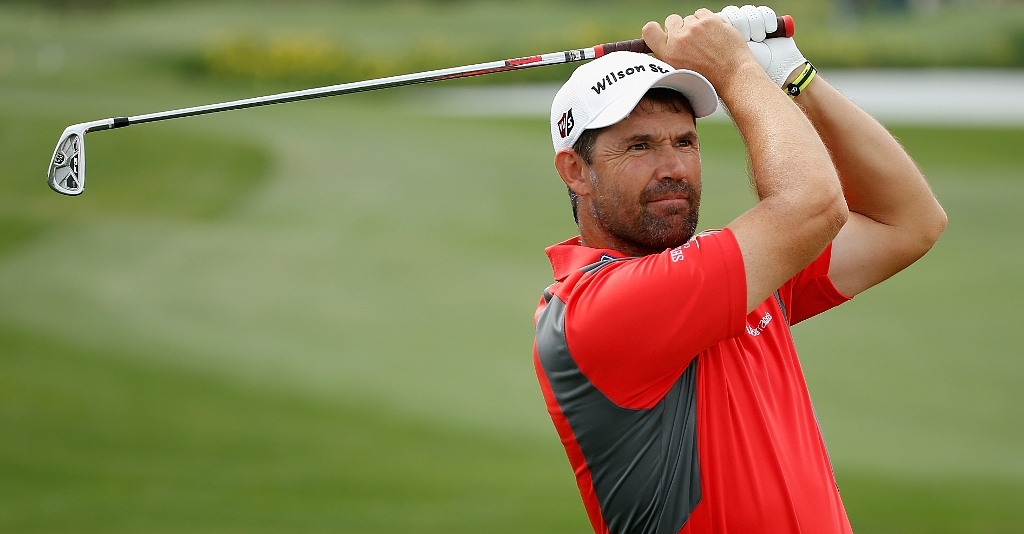 New technology can now give you instant feedback on your swing and allows you to immediately correct imperfections.
Sports technology company, Insight, has developed a revolutionary new training aid, the iTrainer, tthat provides golfers with instant feedback on their swing and allows them to immediately adapt and correct any imperfections.
Light and robust at just 82 grams, the iTrainer is a small, electronic device that simply clamps on to the club shaft just below the grip with negligible impact to the swing, yet is able to accurately measure and analyze the swing characteristics of the user whether they are swinging a driver, an iron or a putter.
Immediate feedback on Swing Plane and Tempo analysis from the iTrainer helps improve swing plane, control club head speed and correctly position the club face angle at impact.
Advice on how to rectify any problems is delivered audibly to the golfer through the iTrainer's internal speaker or if preferred, via an external Bluetooth headset.
This is in turn is backed up by a colour graphics screen that displays analysis results using simple animations and a dashboard of dials and easy-to-understand graphs.
All data collected by the iTrainer is recorded and can easily be transferred to a computer for further analysis back home or in the training studio.
Software updates and additional training and analysis modules for the iTrainer¿ can be downloaded via the Internet.
One of the most exciting capabilities of the iTrainer is its ability to accurately measure the carry distance immediately after hitting the shot in practice. This is extremely valuable for club fitting, indoor range practice and distance training, particularly for approach shots.
In the months ahead there will also be an iPhone application for the iTrainer so that golfers can access the technology direct from their mobile.
The iPhone application will simply show the dashboard that is on the iTrainer device, alongside the ability to capture and display about five animated swings, and certain statistics such as average distance and deviation.
"At Insight we believe that practice without feedback is a waste of time, so our aim was to develop a device that supplied immediate analysis, feedback and training, making it an invaluable tool to help golfers to rectify imperfections in their swings," said Insight Director Steven Sparrow, an IT specialist with a passion for golf.
"In fact, owning an iTrainer is like having your own personal coach and means that you can train anywhere where you can swing a club.
"The result is the development of the iTrainer for swing analysis and training during practice and course management whilst out on the golf course. So no matter whether you are a beginner, club golfer or a professional, Insight has delivered a personalized training facility that can be used anytime, anywhere," concludes Steven.
Designed to work alongside the iTrainer, Insight is also developing the iConsole, which will provide video and digital capture of the golf swing in real time.
This handy portable console will offer automatic synchronization and comparison of video and digital capture of the swing, allowing users to see exactly what's happening with the body and the golf club. It therefore provides a better understanding of how body movements translate to measurable data from the iTrainer, which measures what is happening at the golf shaft.
With the optional GPS feature and downloadable golf course maps, the iConsole becomes even more attractive as a golfing aid around the golf course.
In addition to the iTrainer and iConsole, Insight is also designing the iAcademy specifically for coaches and training centres. With the inclusion of golf in the 2016 Olympics, Insight's golf training system will be an invaluable tool for golf coaches to help students strive for gold.
This version comes with advanced PC analysis software to allow golf professionals to perform visual and comparative analysis of their students' swings. The iAcademy works best in an environment where the output can be projected onto a screen in front of the student for instant viewing, especially when training, as this allows the student to immediately see where and when a problem is occurring.
Evaluation of Insight devices has already been undertaken within the golf industry by the Australian PGA learning centre, which has responded positively on all aspects, whilst the Wilding Golf Academy in Bangkok, Thailand, has already ordered a number of iAcademy units for its training centres in South East Asia where it coaches juniors as well as club golfers.
The iTrainer, with multi-lingual language support, has a recommended retail price of US$599 whilst the iConsole will have an RRP of US$299 for the base model.
The iAcademy which includes an iTrainer and a PC application, will offer advanced analysis features for training centres and has an RRP of US$999.
For further information on all three devices, visit www.insight-sports.com where the models can also be purchased.