It's official: Tiger's out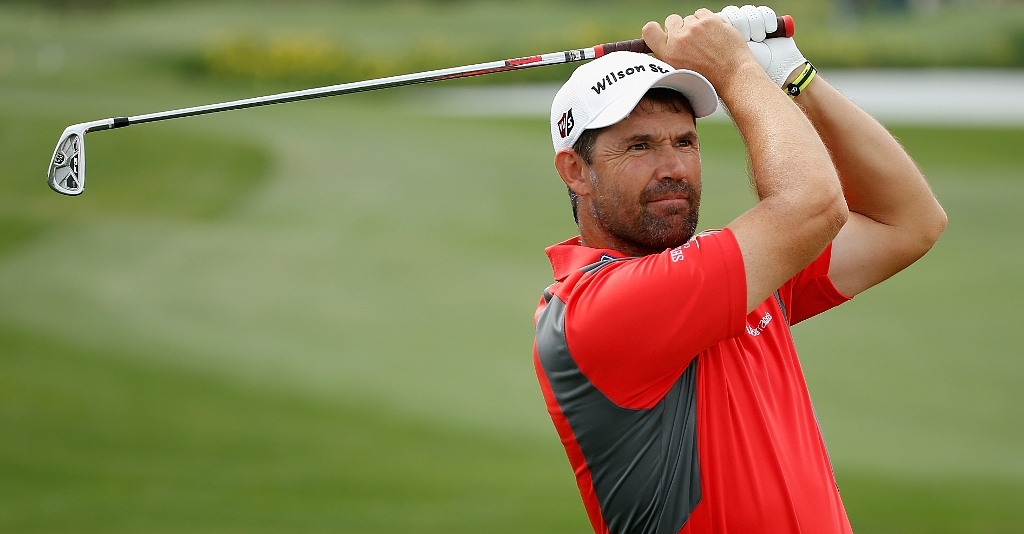 Tiger Woods has pulled out of the 140th Open Championship next week after being advised by doctors not to play.
Tiger Woods has pulled out of the 140th Open Championship next week after being advised by doctors not to play.
The 14-time major winner and former long-time World No 1 wrote on his website on Tuesday: "Unfortunately, I've been advised that I should not play in the British Open.
"As I stated at the AT&T National, I am only going to come back when I'm 100 percent ready. I do not want to risk further injury. That's different for me, but I'm being smarter this time. I'm very disappointed and want to express my regrets to the British Open fans."
Woods, currently ranked 17th in the world, personally contacted Peter Dawson, chief executive of the R&A, the organisers of the British Open, to explain his reasons for opting out.
The 35-year-old has been out of action since the middle of May after pulling out of the Players Championship halfway through the first round with Achilles and knee injuries in his left leg.
He has subsequently been undergoing intensive rehabilitation to try and get himself fit to compete at the season's third major, but this week he had to admit defeat in his battle with injury..
It is the second time in four years that Woods has missed the Open having also been forced out of the 2008 edition at Royal Birkdale after undergoing reconstructive surgery of his left knee following his US Open win that year against Rocco Mediate.
He has now had a total of four knee operations during his career and, after the Masters in April, was diagnosed with a Grade 1 mild medial collateral ligament sprain to his left knee and a mild strain to his left Achilles tendon, suffered while hitting a shot from under a tree at Augusta.
He was unable to play in the Wells Fargo Championship at Quail Hollow and withdrew after nine holes at Sawgrass after aggravating his leg injury when hitting his opening drive.
Woods had hoped to return for the US Open but did not make that and also missed last week's AT&T National.
"In hindsight, I probably shouldn't have competed at The Players, but it's a big event and I wanted to be there to support the tour," added Woods.
"I've got to learn from what I did there and do it right this time and not come back until I'm ready.
"I think my best years are still ahead of me and I'm very confident and optimistic about the future."
The American will be replaced in the field at Sandwich by compatriot Jason Dufner, who was handed his chance after first reserve Brendan Jones of Australia declined his opportunity.
The first reserve now is another American, Robert Garrigus – and he can expect a call soon with Thomas Levet having fractured his shin on Sunday evening leaping into the lake at Le Golf National after winning the French Open.
There are also doubts about South African Tim Clark, who has also not played since the Players Championship because of an elbow injury, and Fijian Vijay Singh, who pulled out of the AT&T National last week with back trouble.
After Garrigus on the alternate list come ex-Ryder Cup player Anthony Kim, England's Simon Dyson and Dane Thomas Bjorn – the player who led by three with four to play at Sandwich in 2003 but stumbled late on the closing stretch and lost his chance.
Woods's Major Record
Here is a comprehensive list showing how Tiger Woods performed in all majors since his first, the 1995 US Masters, in which he played as an amateur. (See under: US Masters, US Open, British Open, US PGA):
1995: 41(am), WD, 66(am), DNP
1996: MC(am), 82(am), 22(am) DNP
1997: 1, 19, 24 29
1998: 8, 18, 3 10
1999; 18, 3, 7 1
2000: 5, 1, 1, 1
2001: 1, 12, 25, 29
2002: 1, 1, 28, 2
2003; 15, 20, 4, 39
2004: 22, 17, 9, 24
2005: 1, 2, 1, 4
2006: 3, MC, 1, 1
2007: 2, 2, 12, 1
2008: 2, 1, DNP, DNP
2009: 6, 6, MC, 2
2010: 4, 4, 23, 28
2011: 4, DNP, DNP
Key: MC = missed cut, WD = withdrew, DNP = did not play, am = amateur