It's O'Hair as Hadwin falls short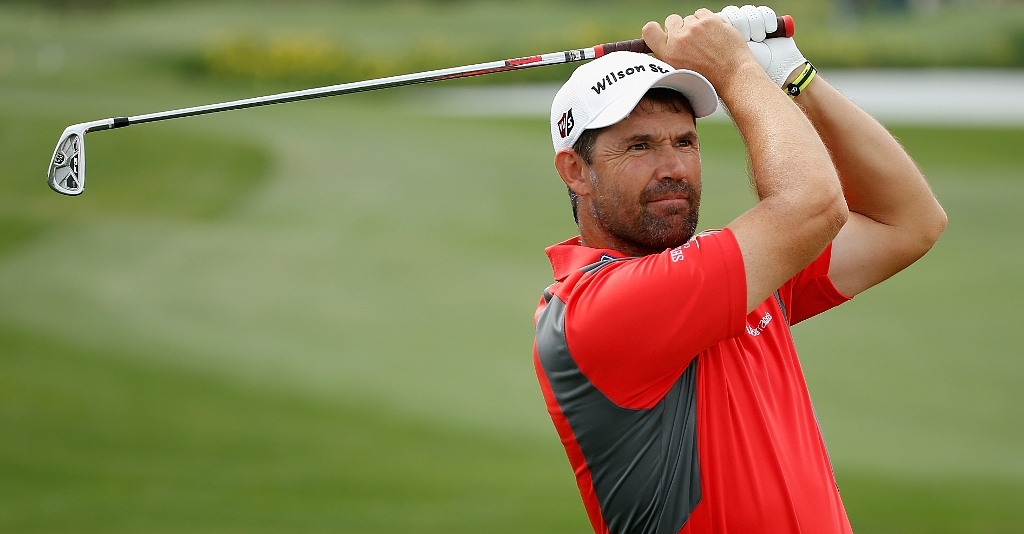 Adam Hadwin's bid to become the 1st home-grown Canadian Open winner in 57 years failed and it was Sean O'Hair who won.
Adam Hadwin's bold bid to become the first home-grown winner in 57 years fell short on Sunday and it was American Sean O'Hair who came away with the RBC Canadian Open title.
O'Hair surged up through the ranks with a 2-under 68 on a final day when only a small percentage of the field broke par and then went on to beat fellow American Kris Blanks at the first extra hole of a nervous sudden-death playoff.
O'Hair bogeyed the first play-off hole then watched as Blanks missed what would and should have been the matching bogey putt from just five feet to claim his fourth career PGA Tour victory since his first in 2009.
The new champion, who, like Blanks, had not had a single Top 10 finish this season and started the day three shots behind overnight leader Bo Van Pelt, finished Sunday's final round at 4-under 276 and was matched by Blanks, the first-round leader when he rolled home a critical 10-foot par putt on the last.
Argentine Andres Romero, who rallied on the back nine of this tough, unforgiving Vancouver course with five birdies, had looked poised to make it a three-way playoff, but a bogey at the last dashed his hopes, his even-par 70 leaving him one shot short.
"Obviously it has been a tough year," O'Hair told the media afterwards.
"When I played the Pro Am on this very intimidating golf course, I played horrific.
"Wednesday night was probably the lowest point of my year.
"I just didn't know how I was going to play this week and to be sitting here now is absolutely amazing."
The playoff topped a Sunday of high drama for the Canadians as home favourite Hadwin, an unheralded 23-year-old, fought and lost his battle to become the first Canadian since Pat Fletcher in 1954 to win the national championship.
There was no mistaking where the large gallery's hopes lay as he went out in the final group with Van Pelt and Romero, but his countrymen's expectations finally seemed to break the cocoon of coolness he had surrounded himself with so far and before the turn he had posted two bogeys and a double bogey and seemed to have dropped out of the race.
But he was far from finished. The gallery was once more roaring their support when he hot back with three birdies from the 12th to get within a shot of the lead.
But that was as far as he would get and his eventual 72 would only be enough to earn the Canadian Tour regular a fourth place tie with former US Open champion Geoff Ogilvy and a smile on his face for getting as far as he did.
"Being in the final group and playing for an entire country was pretty exciting," Hadwin said. "I only wish I had been able to start off a little better, but I brought it back and I had a chance.
"I played some great golf and in the end I only fell two shots short. I belong out there."
The final round also saw some exciting golf being played by golfers at the other end of the pecking order.
South African Masters champion Charl Schwartzel, four-over after his opening six holes, hit back with six birdies for an excellent 69 to join 19-year-old American amateur sensation Patrick Cantlay (69), Spencer Levin (69) and charismatic John Daly (72) in a tie for ninth on even-par 280.
"It's been a struggle," said Daly, after his first top 10 in six years.
"I know I was kind of out of it there with four or five holes to go but I made one heck of a par on 15 and then again on 17 and 18."
World number one Luke Donald, unable to break par for the first three rounds, flirted with the course record of 64 on the final day getting to five-under after 14 holes.
But the normally consistent Brit stumbled at the finish with bogeys on two of his final three holes to settle for 67 and tie for 17th.
TOP 10 LEADERBOARD
276 Sean O'Hair 69 73 66 68 (O'Hair won at first play-off hole), Kris Blanks 67 71 69 69
277 Andres Romero (Arg) 72 68 67 70
278 Adam Hadwin (Can) 72 66 68 72, Geoff Ogilvy (Aus) 70 68 70 70
279 Bo Van Pelt 68 72 65 74, Woody Austin 68 75 68 68, Scott Piercy 70 70 70 69
280 John Daly 70 71 67 72, Spencer Levin 73 66 72 69, Charl Schwartzel (Rsa) 71 67 73 69, Patrick Cantlay 72 71 68 69
281 Bud Cauley 69 72 68 72, Cameron Tringale 73 66 72 70, Chez Reavie 70 71 73 67, Josh Teater 74 67 73 67
282 Scott McCarron 74 65 72 71, Ernie Els (Rsa) 68 74 74 66, Lee Janzen 69 68 76 69, Luke Donald (Eng) 70 73 72 67, Tommy Gainey 77 65 70 70
283 Charlie Wi (Kor) 73 70 71 69, Keegan Bradley 70 70 70 73, Chad Campbell 69 67 74 73, Scott Stallings 71 71 71 70, Morgan Hoffmann 70 70 73 70, Greg Chalmers (Aus) 72 70 72 69, Rickie Fowler 69 69 74 71