It's number four for fabulous Fred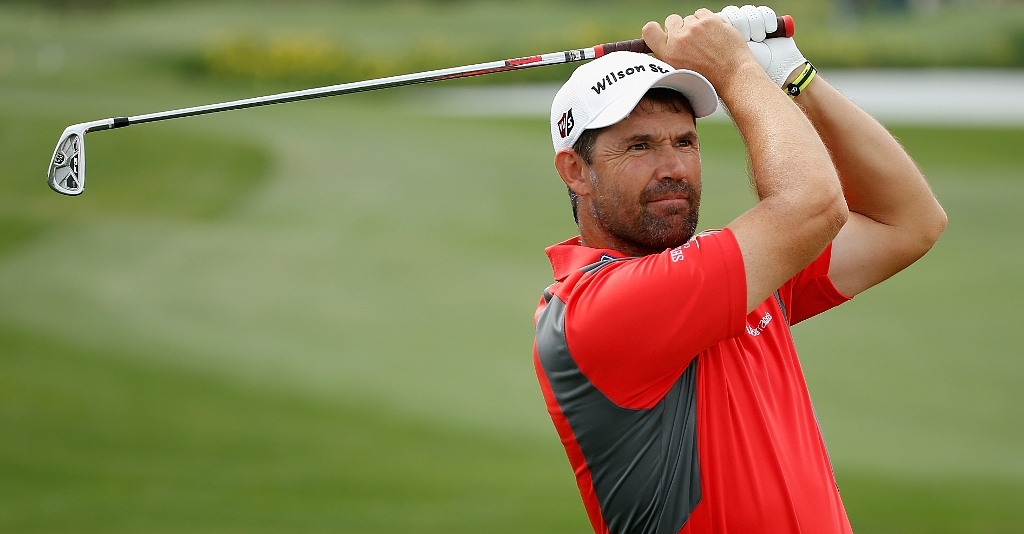 Fred Couples left everybody to eat his dust as he blazed to victory at the Administaff Small Business Classic on Sunday.
Fred Couples left everybody to eat his dust as he blazed down the closing stretch and on to victory at the Administaff Small Business Classic on Sunday.
Already a three-time winner in his debut season on the over-50s Champions Tour, the sweet-swinging Couples managed to shrug aside his aches and pains of recent weeks and shoot a stunning 9-under 63, picking up an eye-popping seven shots on the final eight holes
Being just two stroke behind the overnight leader Corey Pavin, after 10 holes was clearly a spur to the 50-year-old Couples, the most recent US Presidents Cup captain.
He visibly seemed to change gears over the final eight holes as he charged to an eagle – his second of the round – and five birdies without losing a shot.
"I don't know if I ever putted like that on the (regular) PGA Tour, ever," said Couples, who needed only 24 putts in his super hot final round.
"I used to putt well and once you hit your mid-40s, every putt is important."
Overall Couples finished with a 17-under 199 at the Woodlands Country Club course to earned $255,000.
Pavin, now free of his Ryder Cup duties, was unable to handle the closing stretch in the way that Couples did and went the other way, tumbling down the leaderboard into a 5th place tie with John Cook (67) after a closing 74
Mark Wiebe was second after a 71 and Dan Forsman and Brad Bryant, who both posted 66s, joint third at 9 under,
"That was something," Couples enthused after his sizzling round. "I played well yesterday and I felt I'd play well today. I assumed one of us (in leading threesome) would win. To be honest, I hit the ball well and made a lot of putts and it all added up to a 63."
Pavin had high praise for Couples, one of the men in line to succeed him as US Ryder Cup captain.
"Fred played great, it was a pretty amazing nine holes. It was tough to keep up with him. I wasn't playing well anyway. I was out in front of the ball today. I struggled all day and it never turned around. … Things weren't clicking.
"I'll try again next week. I haven't played much golf lately, only the second event since Oregon. I hope to compete in the next two weeks. It would be nice to get a win."
Bernhard Langer, 535 points ahead of second-place Couples in the Charles Schwab Cup standings, shot a 66 to tie for 13th at 3 under and Kenny Perry, playing in his first over-50s tournament, tied for 35th at 1-under after closing with a 70.
Couples won't be teeing it up next week in the AT&T Championship in San Antonio.
"I'd have to say it is important (in so far as his Schwab Cup standing is concerned), but I physically couldn't play next week," Couples said. "I'm exhausted. If I played next week, I wouldn't be ready for the Schwab Cup.
Hospital wins Sicilian Senior Open
On the other side of the Atlantic, Spaniard Domingo Hospital captured his maiden European Senior Tour title with a round of 74 on a drama-laden final day at the inaugural Sicilian Senior Open.
Hospital, who led by just one stroke from Horacio Carbonetti going into the closing round, edged out the Argentine on the first extra hole of a play-off to take the €37,500 first prize after both men had finished on five under par at Il Picciolo Golf Club, on the holiday island of Sicily.
For Hospital, the more than welcome win came at the end of a long and frustrating year which had been devoid of any top-10 finishes
"I'm absolutely delighted – even an hour ago it didn't look as though I would be winning the tournament. I missed a lot of short putts today, especially at the start of my round, and it affected my confidence.
"Then when I made a silly bogey on the 13th, I thought my chance had gone. But luckily for me Horacio wasn't able to pick up any shots over the last few holes, and I made a very good par putt on the 18th hole in regulation, which gave me confidence for the play-off.
"It was great that I had two putts to win, because it's been a very stressful day so I didn't need any more pressure at the end! "
Third place went to Canadian Graham Gunn, whose level par round of 72 meant he finished on four under par, whilst American Jerry Bruner, Horacio Carbonetti's brother Luis, England's Carl Mason and Scotland's Andrew Oldcorn all finished in a tie for fourth place on three under par.