It's back to being a player for Pavin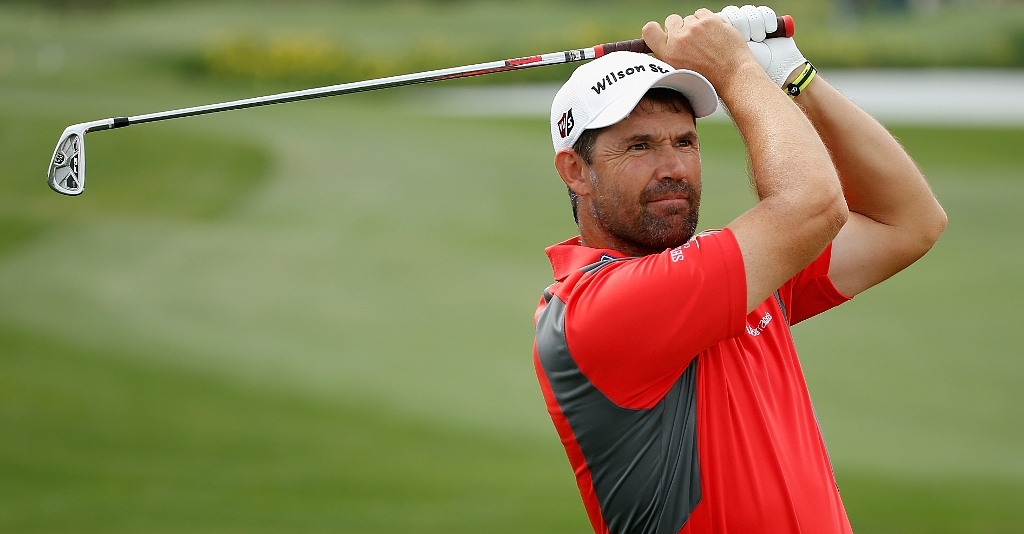 Corey Pavin isn't letting the US's agonizing Ryder Cup defeat get to him. "It's time to move on," he says, and moving he is.
Corey Pavin isn't letting the USA's agonizing defeat in the 38th Ryder Cup get to him. "It's time to move on," he says – and moving on he is.
On Thursday he'll tee up in the over-50s final major of the season, the Constellation energy Senior Player's Championship – despite his long flight back from Celtic Manor in Wales and everything else that goes with winding down and stepping away from a role that in the past two year's had become a way of life.
Celtic Manor, magnificent when the sun shone but wet and nasty at other times, certainly gave the Americans a roller coaster ride.
They were up after the first round of fourballs and foursomes, took a bounding in the second amended round of the same formats and the, when they looked to be heading for defeat fought back bravely to get within a whisker of pulling off a stunning defence of the title.
In the end a fluffed chip shot by luckless Hunter Mahan on the 17th hole of the final singles battle and the icy nerves of Graeme McDowell – yes, the same ones that had earned him his first major at the US Open in June – was all that came between victory and defeat.
Pavin is having to walk away from that stomach-knotting drama for drama of a more personal nature, but he says he won't be carrying any baggage.
"I'm not one of those guys. I did the best I could with everything; all my decisions.." Pavin told the media on Wednesday. "The Ryder Cup is over. It was great, but it's time to move on," Pavin said
"It's probably good I have a tournament to play this weekend. It keeps my mind occupied on something else rather than having nothing to do and thinking about last week so much. It was a hard week, it was a great week and it was an emotional week."
Fred Couples, who has served as President's Cup captain and will return to the role in 2011, said that Pavin will have to make a mental and physical shift to get back into the swing of things as a Tour golfer.
"To be honest, I'm sure it's…I don't know what the word would be; not a letdown, because even if they won, he'd be coming here on a high…but he probably hasn't played golf in a week," Couples said.
In fact it's more like six weeks that Pavon hasn't had a club in his hand as he fine tuned his Ryder Cup preparations.,
"There was a lot that happened; there were a lot of hours of the day that were filled with things to do," he said.
"It was fun, it was a challenge, but that part of my life is over now. It's time to move on and get back to playing golf."
Pavin enters the Senior Players at No. 13 on the Charles Schwab Cup points list and No. 19 on the money list. But most players feel that with his Ryder Cup duties over now they fully expect him to become more of a factor as the Champions Tour winds down
"Now he can shift his focus strictly to his own play and being as much of a bulldog as he is, a tough competitor, he'll be focused on the Champions Tour and playing well right here," Fred Funk opined
"He'll be a force to be reckoned with, especially at a lot of the venues we play here."
Avenel, which hosted PGA Tour events from 1987-2004 and then again in 2006, might be a familiar location for many of the players in the field but the course, which was completely rebuilt at a cost of $25 million, remains a tournament unknown.
"I'm real curious to see what we're going to shoot out there," said Funk. "It's going to beat a lot of people up. It's a tough par-70. I would happily take even par right now."
Points leader Bernhard Langer thinks the field was going to be in for a long, tough weekend, especially if the weather gets nasty.
"It's really, really tough. It's a difficult test of golf," Langer said. "The ball's not rolling whatsoever. You've got to drive the ball, you've got to hit some good iron shots. It's going to take a complete player to win here. You can't have a weakness and expect to win."